All-time Juventus World Cup Winning XI! 
All-time Juventus World Cup Winning XI! 
All-time Juventus World Cup Winning XI! 
Football's biggest showpiece kicks off this Sunday with the Qatar 2022 World Cup. Juventus have always been well-represented on football's biggest stage with a total of 25 World Cup winners, plus two former managers having lifted the illustrious trophy.
Before the World Cup gets underway, let's take a look at the all-time Bianconeri World Cup winners XI: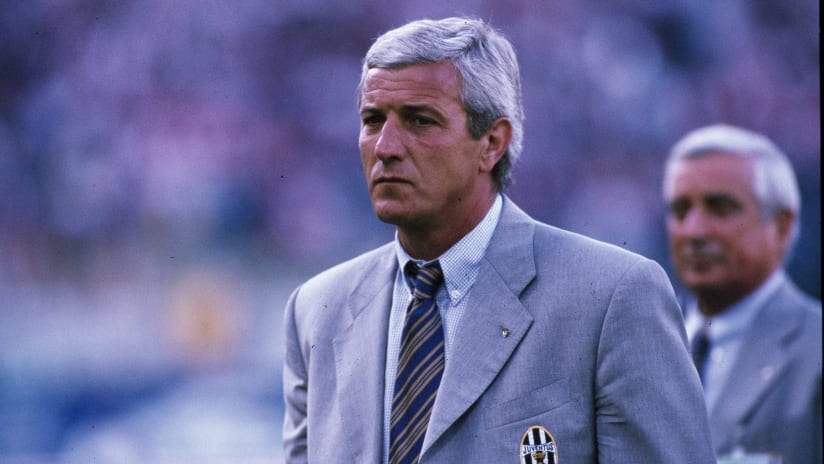 The Juventus World Cup XI of course needs a manager, and who better than a man who has virtually won it all! Marcello Lippi first took the reins of the Azzurri in 2004, following his departure from the Juventus dugout and guided Italy all the way to the 2006 World Cup final in Berlin. Italy looked the most complete team throughout the whole tournament in Germany, with Lippi fielding a total of 21 different players from his 23-man squad in a 4-2-3-1 formation. The Azzurri scored 12 goals in total and conceded just twice, neither of them coming from open play, as Italy went on to achieve what Lippi would call his "most satisfying moment as a coach".
GOALKEEPER: Gianluigi Buffon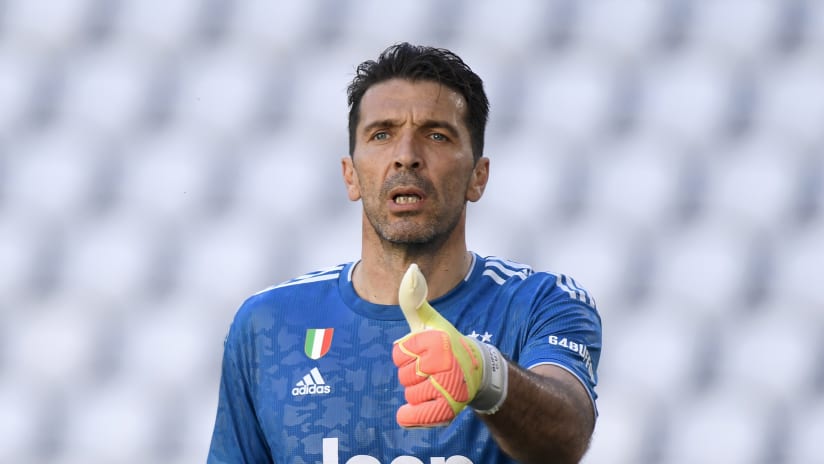 For the man in between the sticks, Italy has been blessed with some of the Bianconeri's finest, beginning with 1934 winner, Gianpiero Combi, followed by Dino Zoff in 1982. However, arguably Juventus' greatest and the greatest of all time, Gianluigi Buffon is the clear choice in this XI. Keeping five clean sheets in Germany and conceding just twice, Buffon was in fantastic form in 2006, also going 453 minutes unbeaten and making big saves, with highlights including from Pavel Nedved in the group stage and against Zinedine Zidane in the final. SuperGigi would win many personal accolades from the tournament, including the Yashin Award, making the All-Star team and finishing second in the Ballon d'Or.
CENTRE-BACK: Claudio Gentile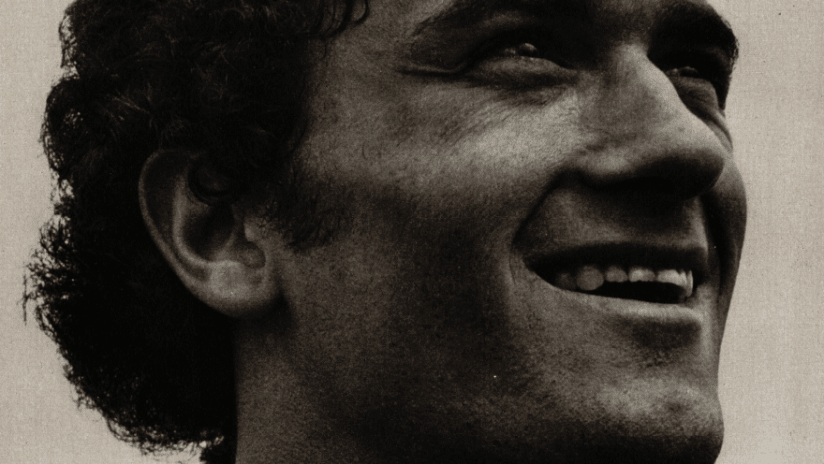 A Bianconeri career spanning over 10 years, Claudio Gentile was one of the lynchpins in both the Juventus and Italy backline, proving this by playing every minute of the Azzurri's triumph in Spain. Gentile notably marked both Diego Maradona and Zico out of Argentina's and Brazil's matches against Italy respectively in the second-round group stage, which saw Italy win both matches as underdogs and qualify top of the group to reach the semi-finals.
CENTRE-BACK: Fabio Cannavaro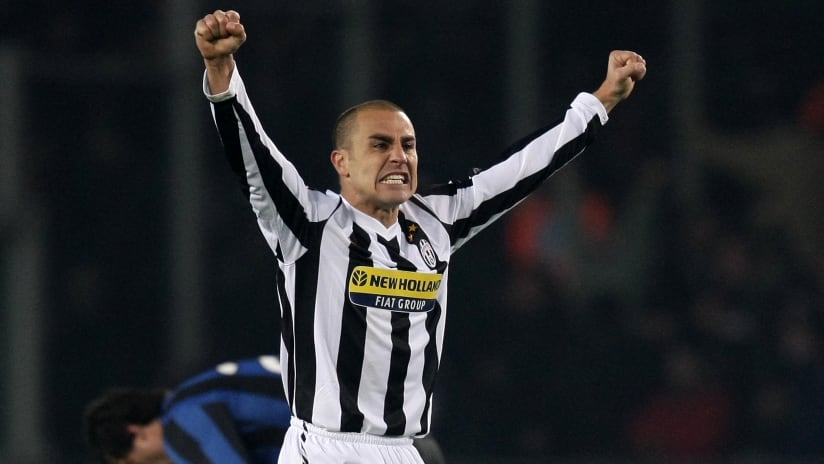 His breakout tournament, Fabio Cannavaro truly showed the world how dependable of a defender he was when he captained Italy to the 2006 World Cup, with his performances fully recognised as both the winner of the Ballon d'Or and the FIFA World Player of the Year. An immense presence in Germany, Cannavaro only grew as the tournament went on, with his most notable performances coming in Italy's semi-final win over hosts Germany, even setting up Italy's second goal with a double defensive clearance. As well as in the final against France, as Italy ended up triumphing on penalties.
CENTRE-BACK: Gaetano Scirea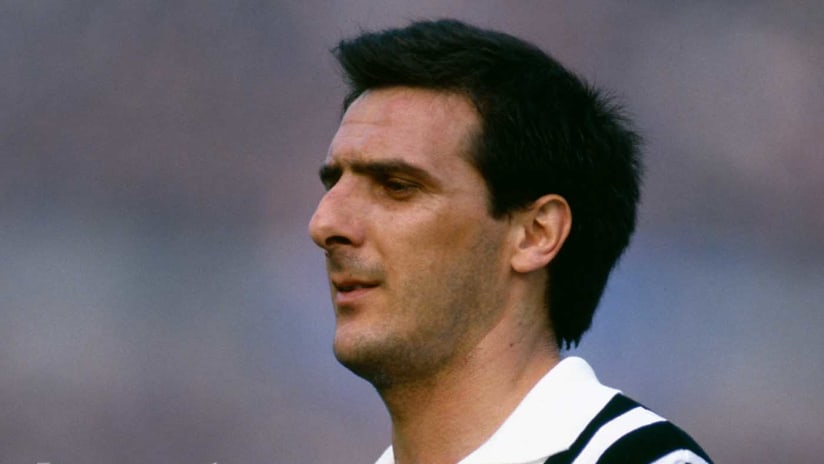 Completing the Bianconeri All-Star XI is Gaetano Scirea, a big part of the defence that led Italy to the 1982 World Cup, as well as countless honours with Juventus. Often completing his compatriot, Gentile at both club and country level, Scirea would prove to be a calm and elegant presence in 1982, playing every second in Italy's triumph all the way to the 3-1 final win against West Germany.
RIGHT MIDFIELD: Mauro Camoranesi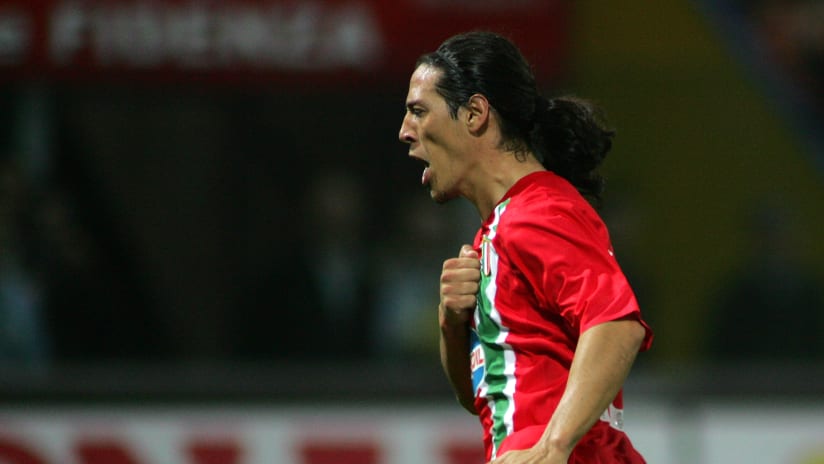 Although originally born in Argentina, Mauro Camoranesi first turned out for Italy in a 2003 friendly and it was a decision that would eventually lead him to World Cup glory, just three years later. Camoranesi played in all but two matches in 2006, mostly as a starter as the tournament wore on. He proved to be a useful facet, playing under a coach who knew him well from the three years spent together at Juventus, slotting well into Lippi's favoured 4-2-3-1 formation.
CENTRE MIDFIELD: Didier Deschamps
The second former Juventus manager to also win the World Cup, here we focus on Didier Deschamps as the player who helped France to win the 1998 tournament on home soil, 20 years before he would then lift it as Les Bleus manager in Russia. Again, before leading the team as a manager on the touchline he would lead them on the pitch as a captain, with France's number 7 playing in every single match in the tournament, as he marshalled both the team and midfield to eventual World Cup glory.
CENTRE MIDFIELD: Marco Tardelli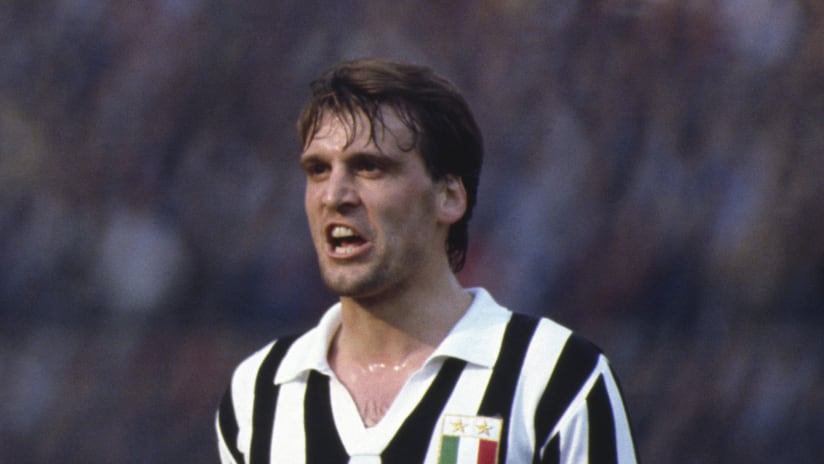 When you think of Marco Tardelli, you can't help but think of one of the most iconic World Cup celebrations, a moment of pure joy when he scored Italy's second goal in the final against West Germany, rushing towards the Italy bench, hands raised, screaming wildly. However, it wouldn't be the only crucial goal that Tardelli would score in the competition, having previously opened the scoring in Italy's second group stage match against Argentina, with the Juventus midfielder starting each one of the Azzurri's games.
LEFT MIDFIELD: Gianluca Zambrotta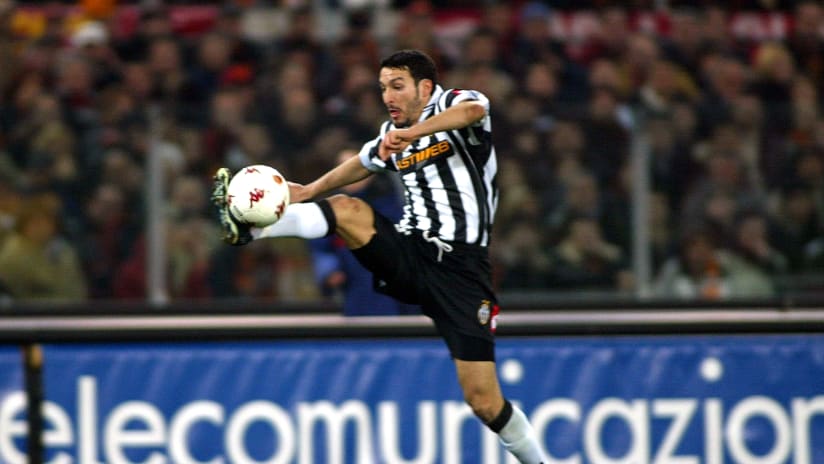 A very flexible player, capable of playing either in defence or midfield of either flank, Gianluca Zambrotta would prove to be a vital cog in Italy's World Cup triumph in Berlin. Missing the opening match against Ghana through injury, Zambrotta would grow further into the tournament as it progressed, opening the Azzurri's scoring in their quarter-final against Ukraine less than 10 minutes into the game. He would show his prowess at the other end by making a crucial goal-line clearance, before then setting up Luca Toni to score Italy's second in an eventual 3-0 win. Zambrotta would complete a total of 213 passes in the 2006 World Cup, which would further cement his place in the All-Star squad.
ATTACKING MIDFIELD: Zinedine Zidane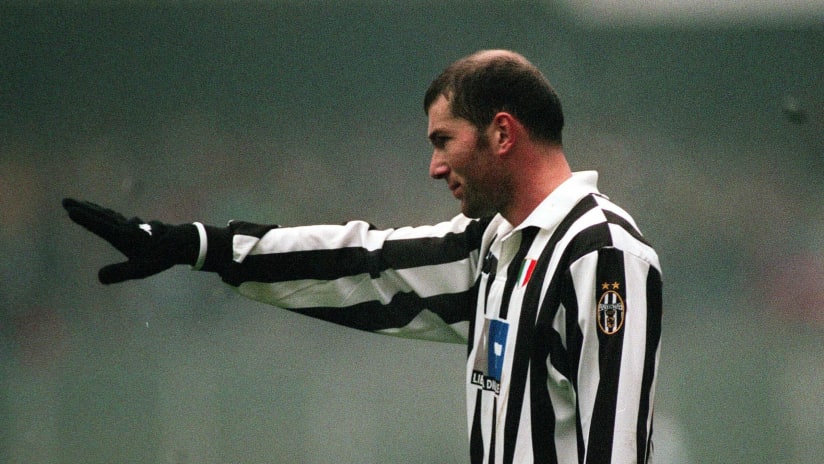 One of the world's biggest footballing legends, Zinedine Zidane went into World Cup 1998 having spent two seasons at Juventus so far. He provided much of France's creative flair, demonstrating this from off by setting up Les Bleus opening goal of the tournament when teeing up Christophe Dugarry to score against South Africa. Zidane would then hold his nerve to net the first penalty of a quarter-final shootout against the nation of his club, Italy, with France winning 4-3 when the match ended 0-0 after extra-time. However, Zidane would save his most influential display for the final, scoring two headers from corner kicks to put France 2-0 up at half-time in Paris against Brazil, with the host nation going on to win their first World Cup 3-0.
CENTRE FORWARD: Alessandro Del Piero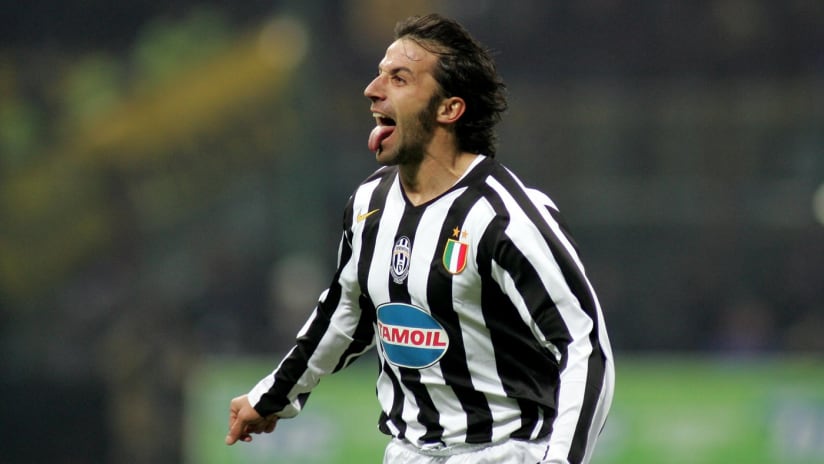 A World Cup winner, Champions League winner, and above all else a Juventus ICON: this is Alessandro Del Piero. Extremely well-known to coach Marcello Lippi, with the pair sharing almost decade-long bond at Juventus, Lippi knew that he could count on his former Juve star man when needed in Germany, and although mostly featuring as an impact player from the bench, he more than delivered when called upon. First, in the 2006 semi-finals, Del Piero scored an exceptional lob over goalkeeper, Jens Lehmann in an Italy counter-attack that would seal a 2-0 extra-time win over the hosts. Then, despite coming on in the 86th minute in the Berlin final against France, Del Piero held his nerve in the penalty shootout to convert the Azzurri's penultimate forth penalty that would eventually lead to World Cup glory.
CENTRE FORWARD: Paolo Rossi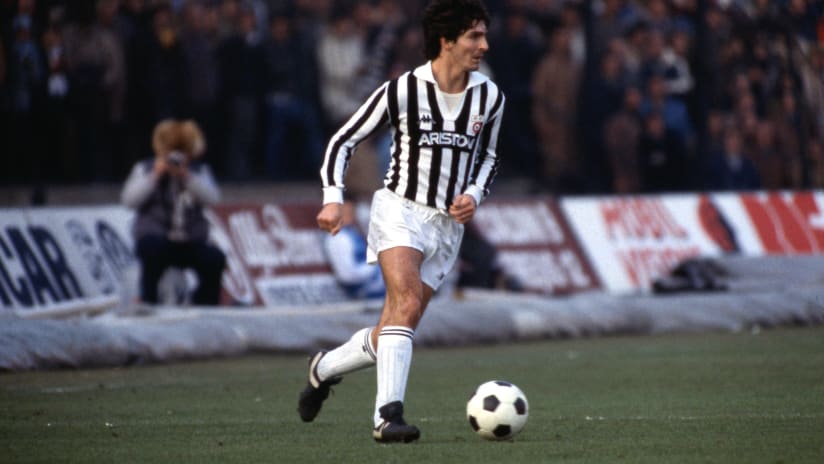 Finishing the All-Star Bianconeri World Cup squad is Paolo Rossi. Pablito would shine brightest at the 1982 tournament in Spain, beginning in the second round group stage, when underdogs, Italy defeated Brazil 3-2 thanks to a hat-trick from Rossi. He would follow this up by scoring in all the subsequent matches, with a brace dispatching Poland in the semi-finals, before scoring Italy's opener in the final against West Germany that Italy would see Italy go on to triumph 3-1. His six goals earned him the Golden Boot as the World Cup's top scorer, and then subsequently the Golden Ball award for the player of the tournament.