Allegri and Cuadrado: "We want to reach the final"
Allegri and Cuadrado: "We want to reach the final"
Allegri and Cuadrado: "We want to reach the final"
Coach Massimiliano Allegri and Juan Cuadrado addressed the media gathered for the pre-match press conference at the Ramón Sánchez Pizjuán Stadium ahead of Thursday's crunch UEFA Europa League semi-final second leg tie against Sevilla.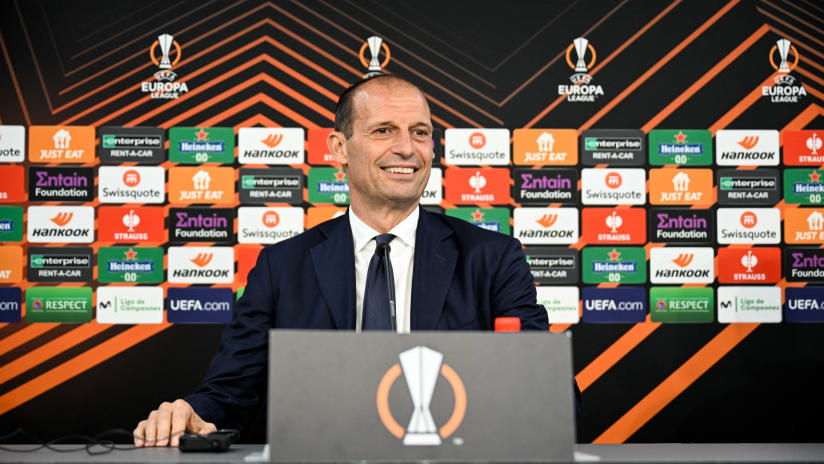 "Sevilla are a strong team, and they played well in Turin. They know this competition very well and tomorrow they will be backed by their home crowd who will try in every way to bring out the best in them. We, on our part, will have to be good at keeping them at bay while keeping calm ourselves, because the match will be very long and there will be many moments to be able to strike.
"The whole team wants to reach this final. Without taking anything away from Sevilla, the boys deserve to go all the way to the Europa League finale. We know it will be very tough, especially here in Sevilla's home, but we really want to qualify. We want to go to Budapest.
"The team is physically fine, as we have demonstrated over the last few games played. We are aware that the match could last over 90 minutes, therefore both the starters and those who come on off the bench will have an important role to play. As for the starting line-up, I have three doubts in my head: one in defence, one in midfield and one in attack. I'll decide tomorrow morning.
"This year was a challenging year, in which we had to consider other aspects as well as the objectives we had. We took everything as an opportunity and now we've almost reached the end, after which we will set aside time to evaluate what we've done. But until then, on the pitch, we will have to do what we're expected to do: give our all.
"The enthusiasm and excitement of playing these matches is always unique. Few other encounters come with such emotions, we will give our best and then we will have to be just as motivated and focused when we return to playing in the league."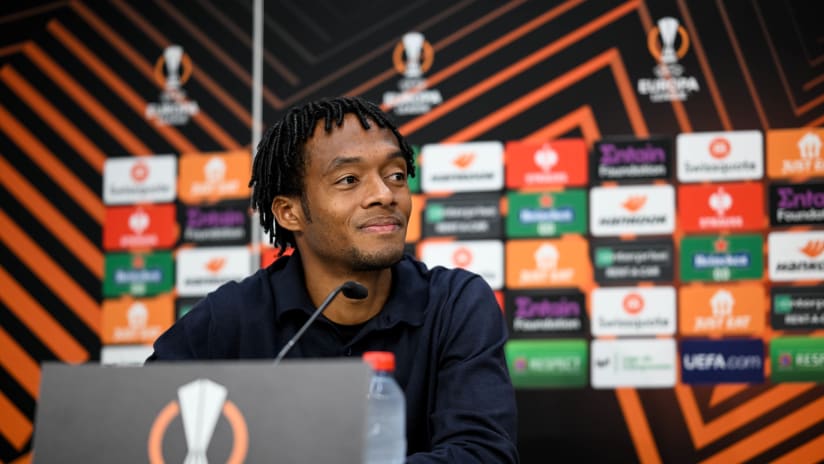 "Sevilla are an excellent team and tomorrow's match will be like a final. We will have to try prevent them from playing their game, attack them and press high. We are a great team, with experience. These type of games raise our level, we have to take to the field determined and be ready to give everything to win.
"I've come close to winning a European trophy, but I haven't yet succeeded. This is a great opportunity for me and for all of us to achieve a great goal after a difficult year. With the quality we have, we have to believe in ourselves.
"We have played many important matches and tomorrow night's one [May 18, 2023 ed] will be yet another. I will try with my teammates to give everything to reach the final.
"I am very happy at Juventus, I have been here a long time and I feel good. The most important thing, however, is tomorrow's match, we'll think about the future later."