Allegri: "It will be tough against Monza"
Allegri: "It will be tough against Monza"
Allegri: "It will be tough against Monza"
For Matchday 7 of the Serie A campaign, Juventus will make their first appearance in the top flight at Monza tomorrow, Sunday 18 September. The stage is set for the match at the UPower Stadium with kick-off at 15:00 CEST.
Today Massimiliano Allegri spoke to the press in the pre-match conference, identifying in Monza qualities not reflected in their lowly position in the standings, "We must have great respect for Monza. They are coming off their first point in Serie A, and have good individual talent. Tomorrow's game will be very difficult, but we must be intelligent because these are three important points to allow us to spend the international break well."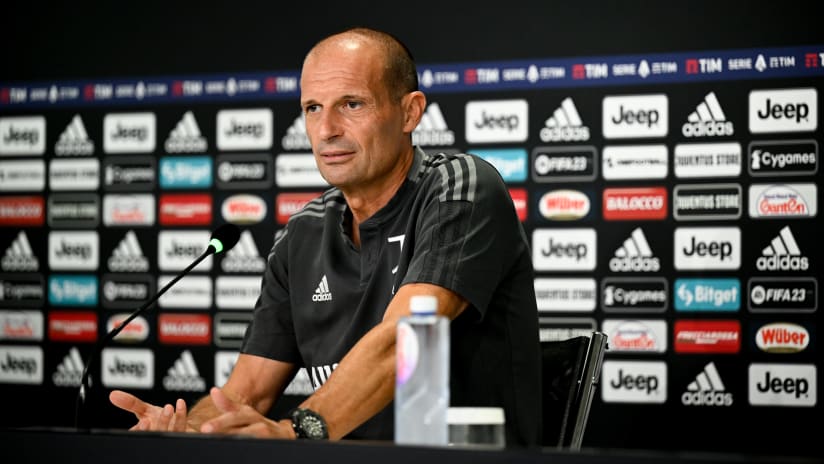 AVAILABILITY TOMORROW
"Alex Sandro, Locatelli and Rabiot have not been called up. Szczesny is available but he is not yet 100%, so Perin will play. Many players from the youth set-up will come with us to Monza, while Di Maria will return from the first minute. I have to decide whether Kean or Kostic will play and who will play in defence."
ROOM FOR IMPROVEMENT
"In moments like these you need to think clearly. We must try to win. At the moment we lack the results in the Champions League and we are four points behind in Serie A. However, we cannot see everything in a negative light. Everything that is negative now can be positive later. We must improve at limiting the mistakes we make, we concede goals too easily. We need to be able to sense danger when others have the ball. At this moment we must remain calm, I am confident of what we are doing. We are in contact with the club every day and we analyse the situation together."