Allegri calls for balance and calm
Allegri calls for balance and calm
Allegri calls for balance and calm
"First and foremost, I would like to remind you that 32 years ago, in 1985, 39 people lost their lives in an evening which should have been a celebration yet became a tragedy. Therefore I'd ask you for a moment's silence to remember them."
That was how Massimiliano Allegri began his Media Day press conference ahead of the Champions League final on Saturday. The coach then took questions from a jam-packed press conference room at Juventus Stadium, revealing what the Bianconeri need to do in Cardiff.
KEY WORD? CALM.
"We must be relaxed in the build-up this week and prepare for the match without anxiety. We're right to be optimistic but I don't think it's fair to say – as I've been hearing recently – that Juventus are favourites. Real are in their third final in four seasons and are used to this stage of the competition, as are we with our second in the space of three years. It's a wonderful event and we deserve to be here.
"The lads have achieved this for everyone and we'll go there with greater belief in our ability than we had two years ago. We do, however, know we face Real and they're favourites.
"Juventus must once again become accustomed to being a fixture among Europe's top eight sides and we must avoid anxiety in the final as it only serves to sap away energy."
POSITIVITY
"It's an important match and we must simply do what we've produced all season long. Negativity is infectious. When I took over there was an air of negativity which was frightening and I can sense a touch of that now too when I hear people talking about the finals we've lost.
"Juventus haven't lost six finals, we've been involved in eight! Making the final is incredible. There's only one Champions League like there's only one Superbowl and what matters is being in the right place at the right time. I'm delighted to be in the final and I feel fortunate to be leading a team out in Cardiff on Saturday."
BALANCE
"That's what we need most of all. When you play a final, there's no rematch and you require the mental strength to stay in a game which can turn at any moment. To do so we'll need balance and we mustn't expend too much energy mentally."
SELF-BELIEF
"Our self belief has increased since Berlin and that's the most important thing in games like these. That really settles my nerves because we've all improved together, the players, the club and myself.
"We're made progress in terms of our ability to turn it on and off at the right time and that's crucial for a great team. It's been a fantastic, exciting run and come Monday once all is said and done and we think back to all we've achieved over the past three years we must pleased.
"This is the second most important match of my career – I lost the first one in Berlin. This time we must bring home the trophy or at least give ourselves the best chance of doing so."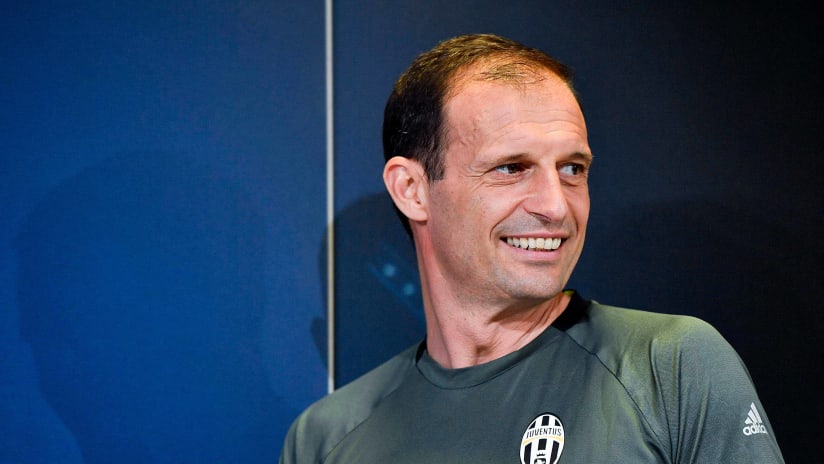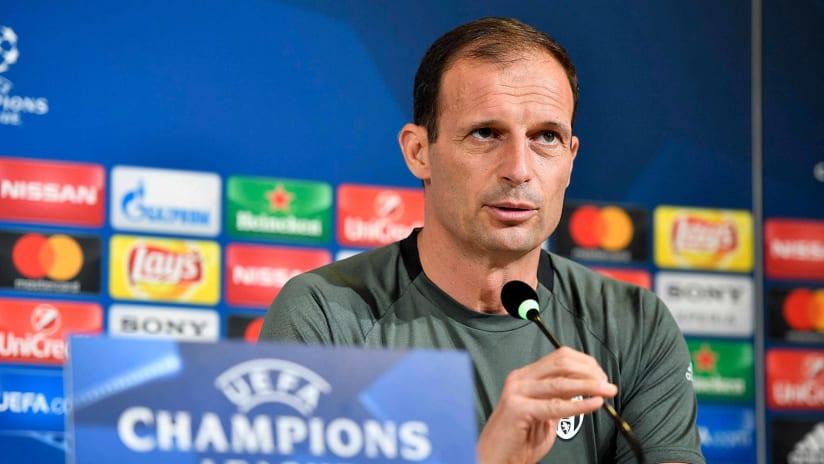 REAL
Allegri then analysed the opposition, giving plenty of credit to [Zinedine] Zidane for Real's extraordinary season: "They've come on a lot in the second half of the campaign and Zidane deserves credit for giving the side balance and I believe Casemiro has been crucial in that area.
"Winning the Champions League in his first season as coach and making the final again, along with winning La Liga, really is incredible especially as it's not easy to manage a top team. There are a number of factors which determine a season and I believe Zidane has done brilliantly. He's a great coach."
FANTASTIC GROUP OF PLAYERS
Finally, whatever happens on Saturday, Allegri was keen to pay tribute to his players: "They've been fantastic. I've heard many times that the title was easy. Recording 91 points is anything but easy. Roma and Napoli had a superb campaign and Juventus did even better.
"Nor was it easy to win the Coppa Italia and make the Champions League final yet we've gone all the way on all fronts. The players have had an extraordinary season and I thank them but now we must make one last big effort and be more up for the game than Real on Saturday."