ALLEGRI: "THE FIRST MATCH IS ALWAYS INTRIGUING"
ALLEGRI: "THE FIRST MATCH IS ALWAYS INTRIGUING"
ALLEGRI: "THE FIRST MATCH IS ALWAYS INTRIGUING"
The new Serie A season is underway and Juventus have the honour of wrapping up the Matchday 1 action at the Allianz Stadium against Sassuolo tomorrow Monday 15 August. Massimiliano Allegri spoke to the press on the eve of the Bianoconeri's debut match, which kicks off at 20h45 CEST.
THE SEASON DEBUT
"The first match is always intriguing. Sassuolo beat us at home last season, so we need to put on a positive performance. The stadium is sold out so we're full of enthusiasm. The three points are important.
"We've played three important friendlies, against Barcelona, Real and Atletico Madrid - the last of which didn't go well, but it was a defeat that obliged us to raise our awareness. We need to keep our heads down and work. What's important is winning matches. Our approach must be right. With Atletico Madrid we didn't win one tackle, and the players know this.
"Juventus are obliged to aim to win."
IN CONTENTION
"We are among the four or five teams in contention for the title and also our rivals have strengthened their squads. \Last season we had to catch up after a poor start and we finished 10 points behind Milan if we don't consider the last two matches. The second half of our season was extraordinary, but we know that other teams performed better than us, so this should be a driving force to improve. We need to take it one step at a time. \
"I'm interested to see how the season pans out with the break coming on November 13. Normally the aim is to arrive in contention in March. We have only three months before the break this time, when we need to get through the group stage in the Champions League too."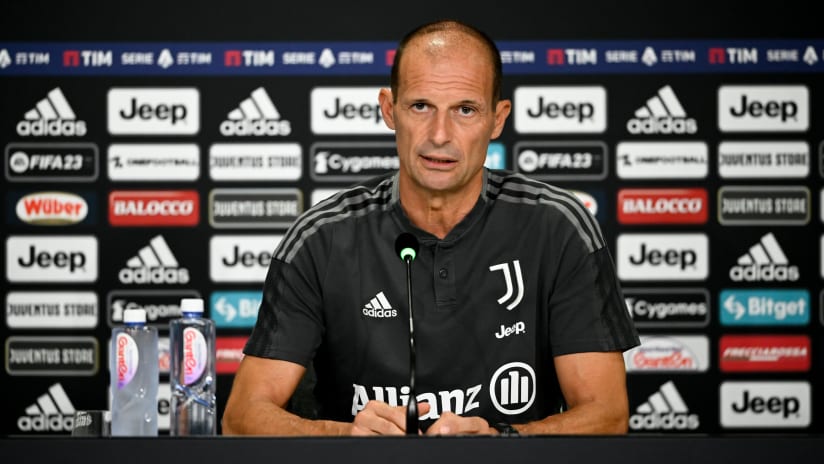 TEAM MATTERS
"Kostic is a good crosser of the ball, and his control is excellent. He's been back and forth between Turin and Frankfurt, so I have to decide between him, Cuadrado and McKennie - only two of these three will play, but he's capable of providing good service for Vlahovic. Di Maria is far more skillful than the average player so we need to put him in the position to link up the play and create chances.
"Vlahovic started pre-season late after overcoming the injury that hampered him at the end of last season. He has everything it takes to have a great season.
"We've got four full-backs in De Sciglio, Alex Sandro, Danilo and Cuadrado. I'd like to thank Pellegrini for his contribution last season - he played 21 matches but he was offered this opportunity in Germany and we can't keep five full-backs in the squad.
"I can't remember the last time one of my teams defended with three at the back. I've always played four in defence and I'm happy with how Bremer has settled in and his desire to improve everyday in training."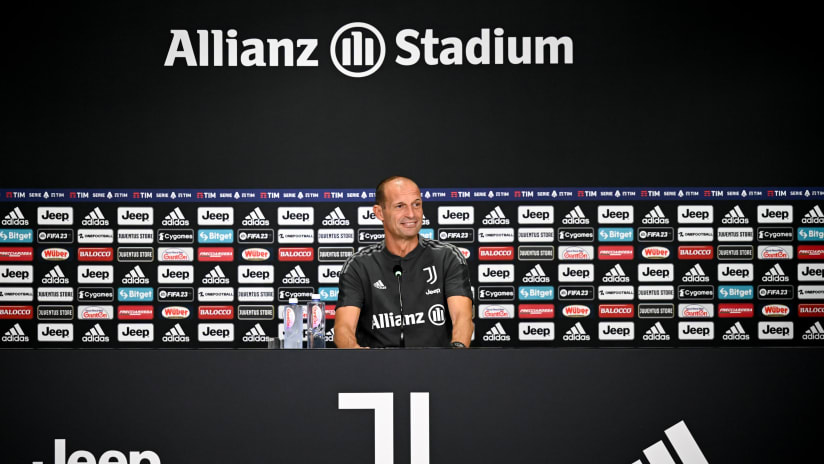 PERFORMANCE COUNTS
"We have to perform well over these first four matches, starting off tomorrow against Sassuolo, who are coming off a surprise defeat in the Italian Cup.
"We are all under scrutiny, me, the players, everyone, but what we need to do is to win football matches, that's our aim and that's what we are setting out to do. Tomorrow we need to perform like Juventus knows how."