THANK YOU, FABIO!
THANK YOU, FABIO!
THANK YOU, FABIO!
"Thank you" this was the overall message on behalf of Andrea Agnelli to Fabio Paratici and vice versa. After 11 years at the club, Fabio Paratici's time has come to an end and in the midst of his exit, he and the President addressed the media in a press conference which looked back at the memories shared together.
Here's what they had to say:
ANDREA AGNELLI
First of all, I would like to make a point about the season. I thank Andrea Pirlo and his staff, because if "failure" means winning two trophies and entering the Champions League, it means that it has been a positive year. There have been difficulties and we must all learn from the mistakes we have made.
Let's welcome back Massimiliano Allegri. We are extremely happy and he is ready to embark on an adventure that will certainly be a long one. When the reorganisation is completed, we will see each other in a new press conference. In the meantime, I can say that Federico Cherubini is determined and ready.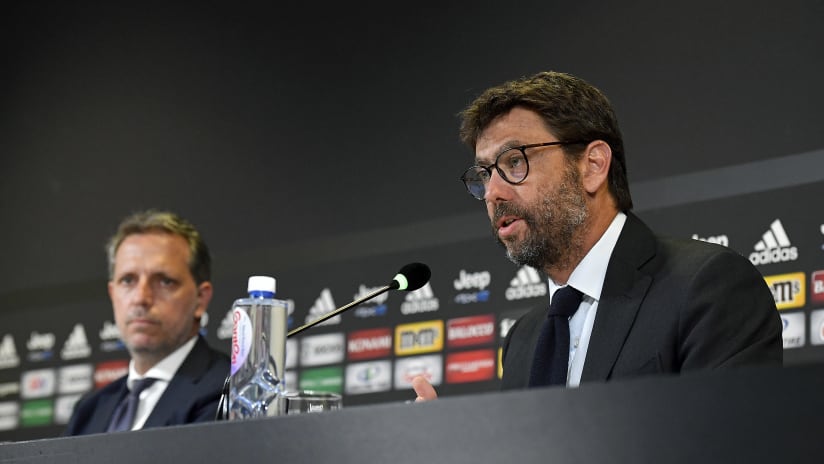 For years I have tried to change European competitions from the inside, because the signs of crisis were evident even before the pandemic. The Super League is not a coup, but a desperate cry of alarm for a system that, knowingly or not, is heading towards insolvency. The agreement between the founders was conditional on UEFA's prior recognition of the competition. The response was deafening, with offensive terms and arrogant methods, and then it turned to three clubs. It is not with this type of behaviour that football is reformed in the face of this crisis. Fortunately, I know that not everyone in UEFA feels the same way. The desire for dialogue, however, remains unchanged. Other sports have faced changes of this type, and almost all stakeholders agree that the model needs to be changed. Juventus, Barcelona and Real Madrid are determined to achieve a complete reform of the competitions, and above all, in the interest of the clubs that show us fear for this situation.
But today we are here, above all, to celebrate 11 years with Fabio. We have won a lot, enjoyed happy moments, created great sports development projects, such as Juventus Women and the Under 23. I am thinking of the many players he brought here: I will mention three: Tevez, Dybala, Cristiano Ronaldo. My only regret? Van Persie...
Fabio could talk about football for hours, and you wouldn't stop listening to him. A boy arrived at Juventus and now leaves as a man, who has the great merit of curiosity, talent, instinct, responsibility. He is a winner. Fabio was the protagonist in what was perhaps the most difficult moment in the history of football: nothing was normal, and those who experienced it from the inside know it well. Together we came to the conclusion that perhaps it was time to undertake a different journey. And I can only say, in my name and in the name of all of Juventus: thank you. It's been a fantastic 11 years.
FABIO PARATICI
I thank Andrea and Juventus for this occasion to salute everyone. I feel it as an honour and a privilege, a moment to share with those who have been close to me. Eleven years are an era: to all those I have worked with; players, coaches, staff, managers, without forgetting anyone, I say: 'Thank you'.
It was a huge pleasure to go to Juventus, for which I will always be grateful. I feel like a better professional, for everything I've experienced here: the support of the people who work with you and the whole club.
I experimented, dared, worked in full autonomy, whilst counting on the trust of those who were with me. I have observed some of the best players of the last decade and in some cases... ever. I shared thoughts with those my children consider heroes. There are too many good times that come to mind. Above all, Borriello's goal in Cesena. The negotiations for Ronaldo? It was fast and direct. Dybala was one of the riskiest signings of my career, he was very young.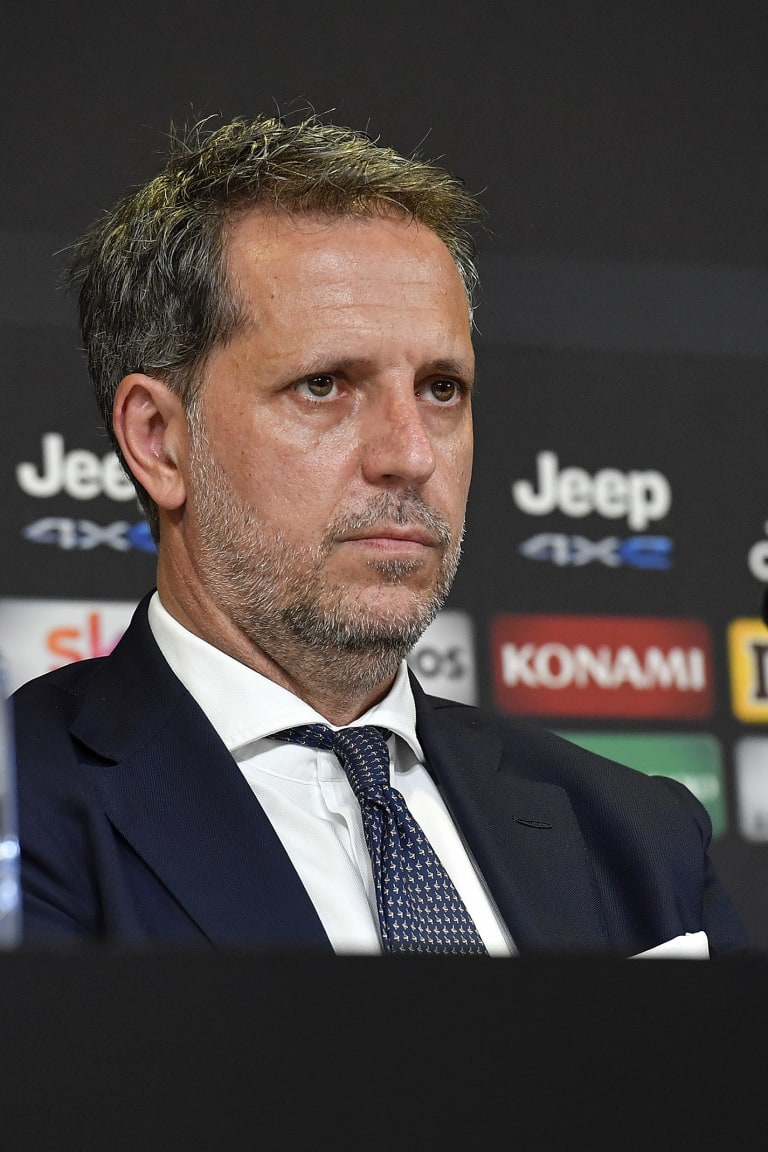 The awareness of what we have done, as Andrea says, we will come to fully understand it in a few years: not only the victories, but everything we have built. Our decisions must be contextualised at a given moment; the best is the one who makes the least mistakes, not the one who does not make mistakes. Otherwise you can not decide, but it is very wrong.
I am connected to all the players I have brought here. If I have to say a name, I say Barzagli: we know very well the value of him, as a player and as a man. There were many beautiful days and many anecdotes to tell. My first day? We went to Andrea's house, then to eat in a restaurant, and I was so excited that I thought I was in the wrong place...
Being at Juventus, even for a year, is too great a fortune, in terms of mentality, education and dedication. You create a piece of luggage that you will carry with you for life. The most difficult moment? I wouldn't be able to identify one, because in 11 years we have made so many heavy decisions. When you are unable to bring a player, there is regret for the whole journey behind it.