From the Press Room | The post-match comments
From the Press Room | The post-match comments
From the Press Room | The post-match comments
It was an impressive Juve, despite being defeated by Atletico Madrid in Stockholm. Here are the comments of the Bianconeri at the end of the match.
This evening I am satisfied: we showed good technical quality in the first half, and even in the second half, I liked the character aspect. We fought to the end, with newly arrived players, or some, like Khedira and Douglas Costa, who hadn't played for a long time. We are still behind in some readings - the second goal we must never concede again like that - but there is.
"The basic idea is beginning to come to fruition. For example: to make the ball turn, but we lack the details that make the difference, i.e.: taking a touch, improving the defensive phase. But I'm happy that the guys are getting into the concept of controlling the game and keeping possession.
"Douglas Costa is a player suitable for all types of football. I found him very well, he is working with a lot of desire and determination. If he continues with this attitude and becomes even more fit, he is a player who can decide the matches."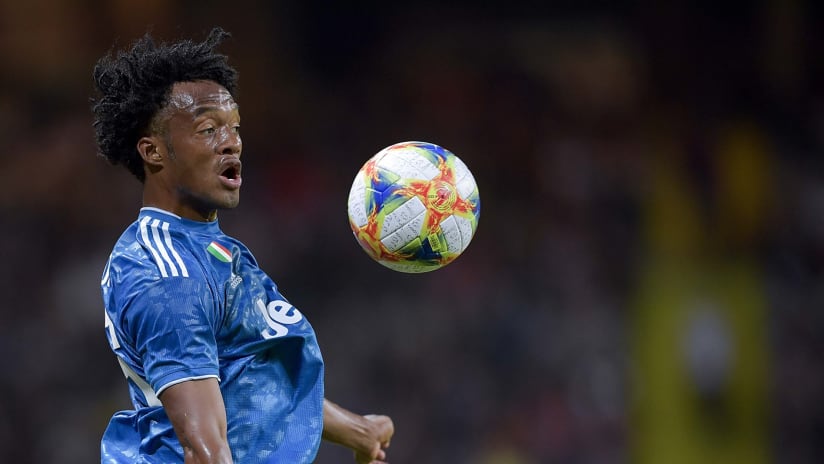 At the end of the challenge, Juan Cuadrado made an initial assessment of the work done over the past few weeks with Maurizio Sarri. "We were very good and we are improving day after day," he explains. "The atmosphere is beautiful, we work very intensely, concentrating on the ball, to make quick exchanges."
DOUGLAS COSTA: "Team is improving"
"Too bad for the result but the team is improving. We have changed a lot since last year, and on some aspects, we must continue to grow, but the fact that we often shoot at the goal is positive. We are working on being more precise in front of goal. As for me, I am very happy for my return, and for the fact that I am improving my fitness condition."