Black & White Stories | Chiellini at the centre
Black & White Stories | Chiellini at the centre
Black & White Stories | Chiellini at the centre
Giorgio Chiellini's dominance led him to assume a central role in the team from his early years at Juventus, and not only in terms of position on the field. As happy fulfilling centre-half duties as he was playing left back, it was the quality of Giorgio's performances that made him indispensable at the heart of the Bianconeri defence. It all began on 15 October 2005, Juventus-Messina. Giorgio made his debut replacing Pavel Nedved with a quarter of an hour of the match to play. It was the first of a series of dates that tells a remarkable story.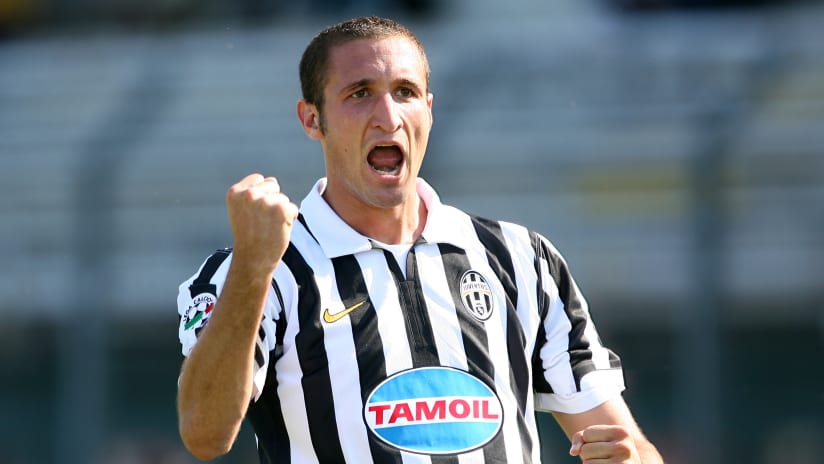 19 MAY 2007
Like many teammates, Chiellini found himself catapulted into a Dantescian circle of Inferno after graduating from his debut season as Champion of Italy. Symbolically, Giorgio scored a brace at Arezzo, in his home region of Tuscany, the day the Lady returned to the top flight. At a certain point in the season, coach Didier Deschamps found himself without a recognised central defender, so Giorgio made himself available and turned a potential problem into an opportunity for unbounded growth.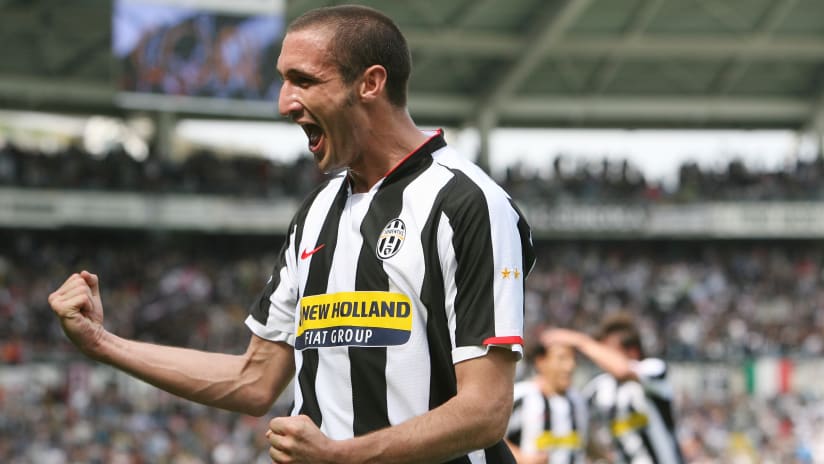 27 APRIL 2008
Another brace, this time against Lazio, an opponent that Chiello would punish throughout his career. The 5-2 rout at the Olimpico ensured the return of Champions League football at the club and spurred Giorgio on to some stand-out displays at the European Championships with the national team.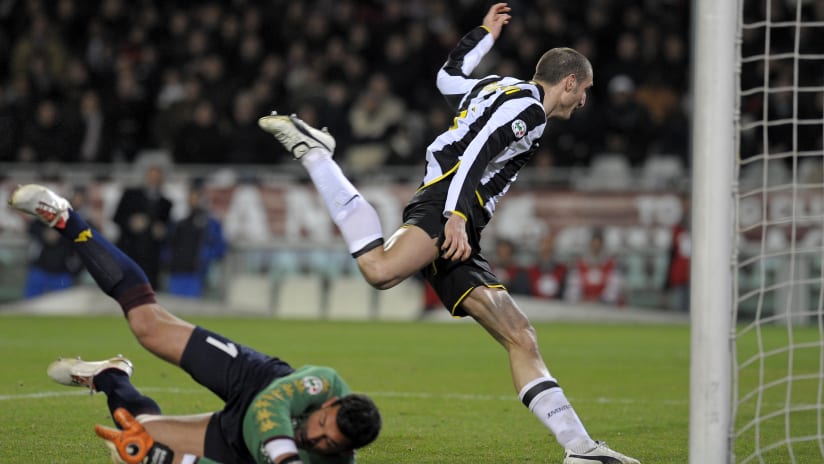 7 MARCH 2009
Nedved and Chiellini combine again. Pavel's free-kick, Giorgio's header. It was the action that decided the derby and prompted a goal celebration that mimicked King Kong. It was not the Empire State Building that Chiello was scaling, however, but the heights of Turin's Mole Antonelliana.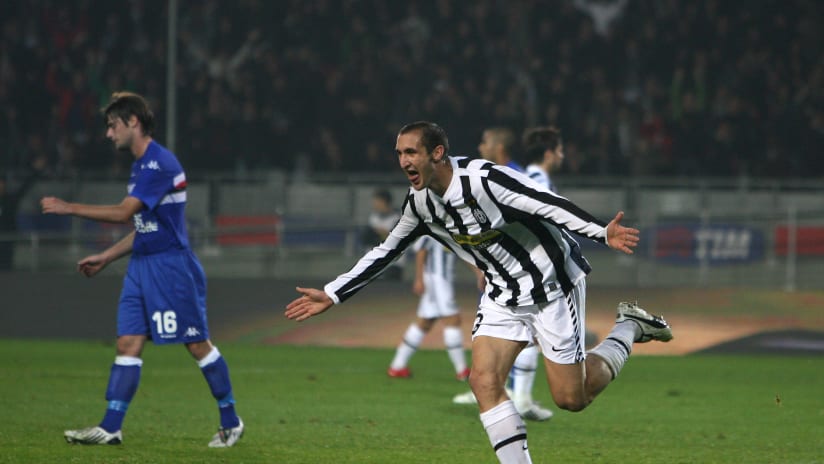 28 OCTOBER 2009
Giorgio's liberating scream following the second goal in a 2-0 win over Sampdoria. Juve's title push in season 2009/10 burned out too quickly, but the match against the Blucerchiati was the best of the season. Chiellini put his name on the scoresheet with a right-foot finish, showing himself to be a giant also in the opposing penalty area. Over the year he found the net five times, as he had done in the previous season, still the highest in his career.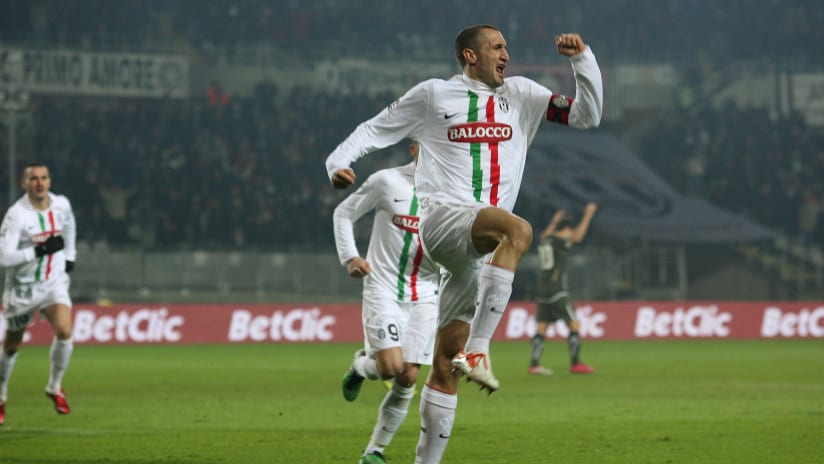 12 DECEMBER 2010
The second chapter of the series against Lazio. Giorgio scored after just 2 minutes, but the most important aspect was his pairing up with Leonardo Bonucci. The following month Andrea Barzagli would arrive to form an Italian BBC, even if that moniker would be coined further down the line. With an acronym like that, legendary status was guaranteed.