Black & White Stories | Chiellini & Scirea
Black & White Stories | Chiellini & Scirea
Black & White Stories | Chiellini & Scirea
552 matches for Juventus. Third place on the all-time appearance podium in Bianconeri history for Giorgio Chiellini, alongside his idol Gaetano Scirea.
Giorgio reached this historic milestone when he took to the pitch against Salernitana on Sunday. Scirea and Chiellini, two captains, symbols of a club for which they have written unforgettable chapters. Two different eras on paths that somehow intertwine, united by one shared passion: Juventus.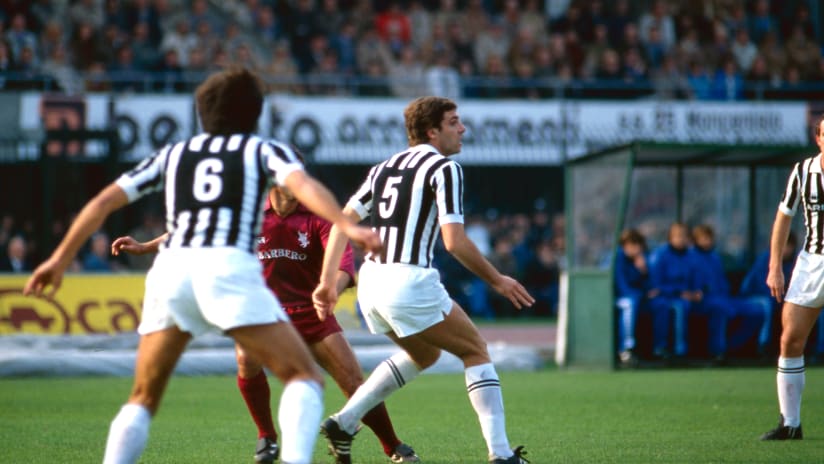 NUMBER 6 & NUMBER 3
Scirea wore the number 6 on his back, the number that in the football world of that epoch was reserved for the sweeper. A role that brought with it great responsibility and required supreme intelligence and an ability to read situations in advance, patrolling behind teammates to arrive at the rescue in the nick of time. Gaetano filled the role with elegance and sportsmanship - never once was he red carded. An example of inimitable style.
Chiellini is number 3, the number once worn by the left-back. And it was as full-back that Giorgio took his first steps at Juve, to then become the quintessential centre-half: tough, courageous, leading by example.
Both in charge of defences that were often the most difficult to score against, the foundation stone of any winning project.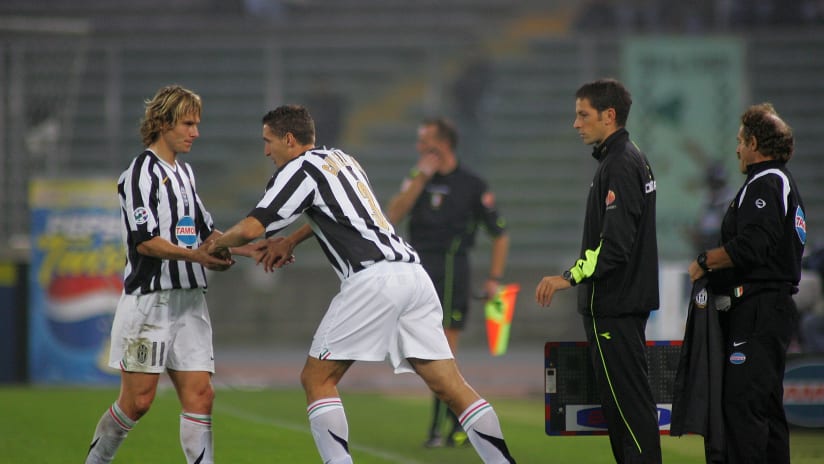 AGE OF MAJORITY
Among the points in common between Scirea and Chiellini is the age when their lives turned black and white. Both made their debut at the age of 21 - Gaetano in the Italian Cup against Varese in 1974, Giorgio taking over from Pavel Nedved in 2005. Both also became champions of Italy in their first year in Turin.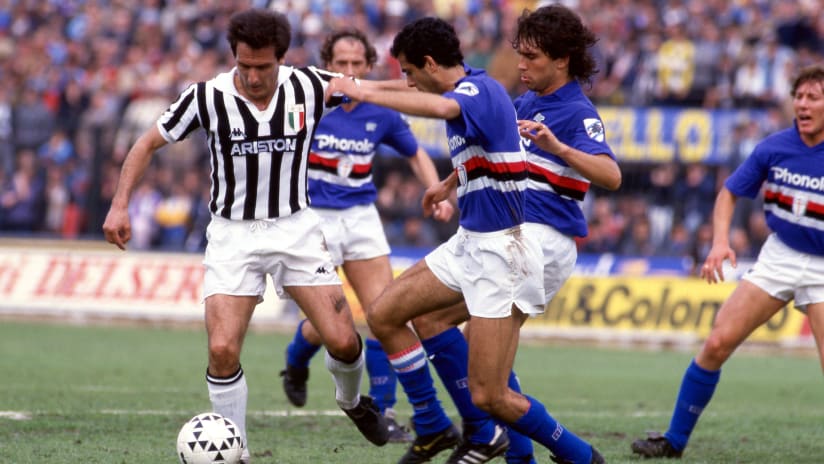 Scirea e Chiellini in gol
SCORING AS CONFIRMATION
Scirea and Chiellini also share, more or less, the number of goals scored - 32 for Gaetano, 36 for Giorgio. Scoring being nothing more than confirmation of their ability to read the game. Everything about Scirea is evident in the photo above. Surrounded by several opponents, he advances and has the clarity of mind and turn of pace of a player who was moulded as a midfielder. By contrast, Chiellini is pure power, his presence often overwhelming opponents at set pieces. Yet, in their repertoire, as seen in the video, the two have scored some very similar goals.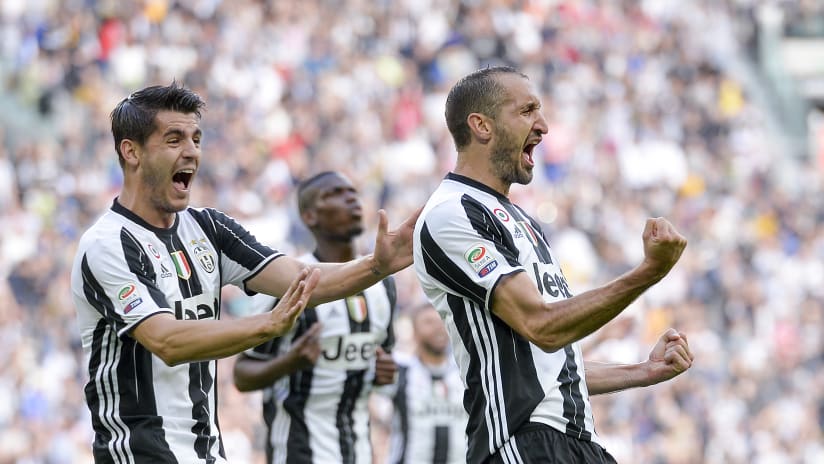 I gol nelle gare storiche
CENTENARY MOMENTS
Scirea scored in his 300th match, against Como in 1981-82. Chiellini did the same, but in appearance number 400, against Sampdoria on the day the 2015-16 scudetto was celebrated. Giorgio has become a specialist of centenary matches, winning every anniversary game. The pick of the bunch? Undoubtedly, number 500, and a 3-0 win over Atletico Madrid. Gaetano reached the 500-game mark in Bergamo - a pleasant coincidence seeing as it was with Atalanta that he started his glorious career.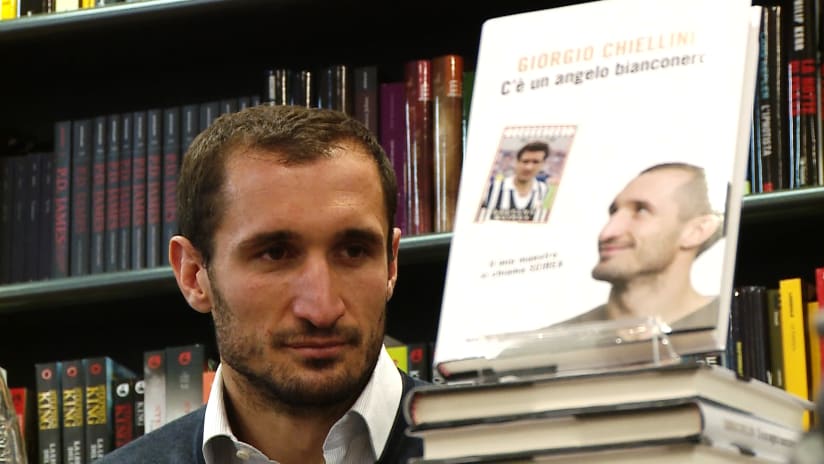 Giorgio Chiellini's book on Gaetano Scirea
AN ANGEL AS MAESTRO
In 2014 Chiellini dedicated his biography, 'There is a Black and White Angel. My Teacher Called Scirea' to Gaetano. Giorgio and Mariella Scirea were together at the presentation of the book, an event - covered by Juventus TV - that strengthened the bond between two Juventus greats.