Black & White Stories | Chiellini the winner
Black & White Stories | Chiellini the winner
Black & White Stories | Chiellini the winner
In every season he stood on the podium to have a medal draped over his neck, Giorgio expanded his portfolio of memorable moments, a collection of scenes that saw a great personality emerge and propel the team with his unrivaled winning mentality.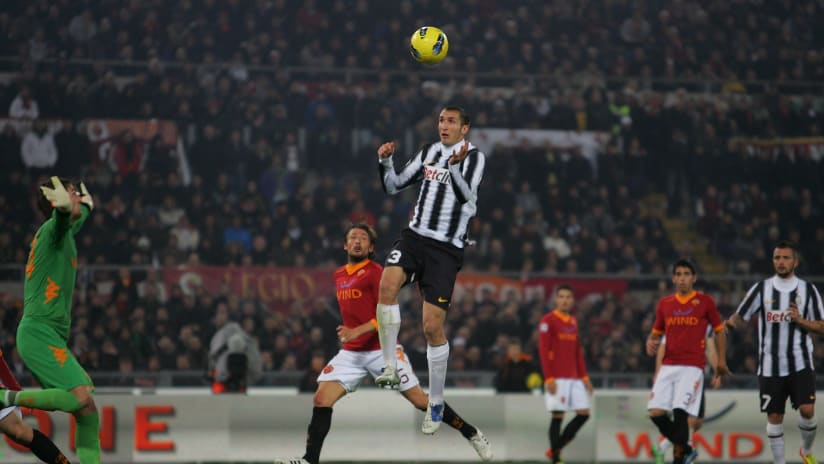 12 DECEMBER 2011
The first of the nine league titles in a row saw Juventus complete the campaign without loss. To achieve such an incredible feat, this moment was necessary - Chiellini's header that ensured the Bianconeri escape from the jaws of defeat against rivals Roma.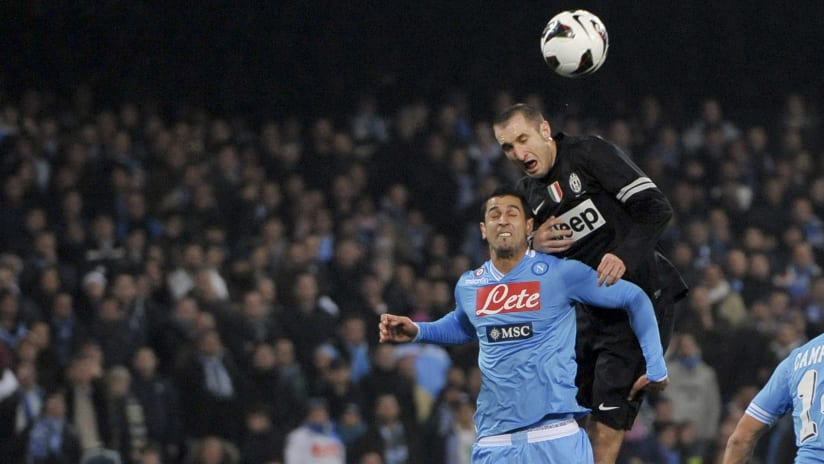 1 MARCH 2013
An almost carbon copy situation. Like the previous year, Juve drew 1-1 in Naples, at the home of the direct competitor for the scudetto. The number 3 once again took the aerial route for another magnificent goal.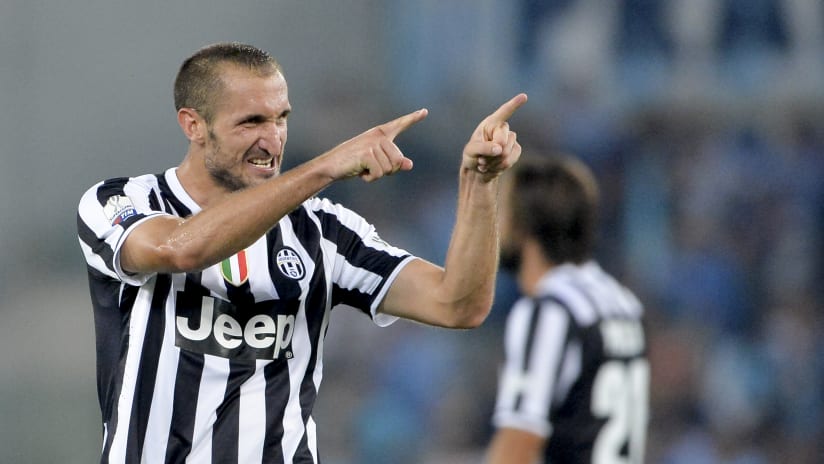 18 AUGUST 2013
The Lady overwhelmed Lazio in the Italian Super Cup. The second of Juve's four goals completed a lightning counter-attack which Chiellini started from his own area and went on to finish at the other end following an assist from Stephan Lichtsteiner. Two defenders on the rampage in a Juve that knew no boundaries.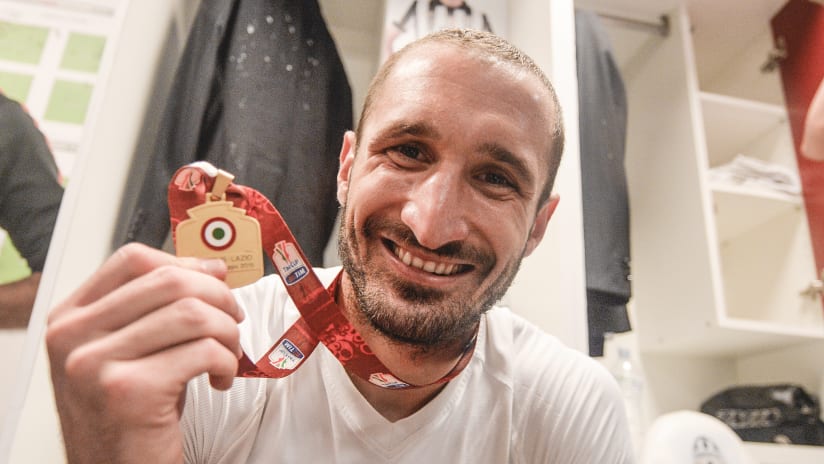 20 MAY 2015
Giorgio's joy in the dressing room for one of Juve's first great exploits under the guidance of Massimiliano Allegri - the victory of the club's tenth Italian Cup. A historic moment which Giorgio made a decisive contribution to by scoring in the final. It goes almost without saying who the opponent was, Lazio of course.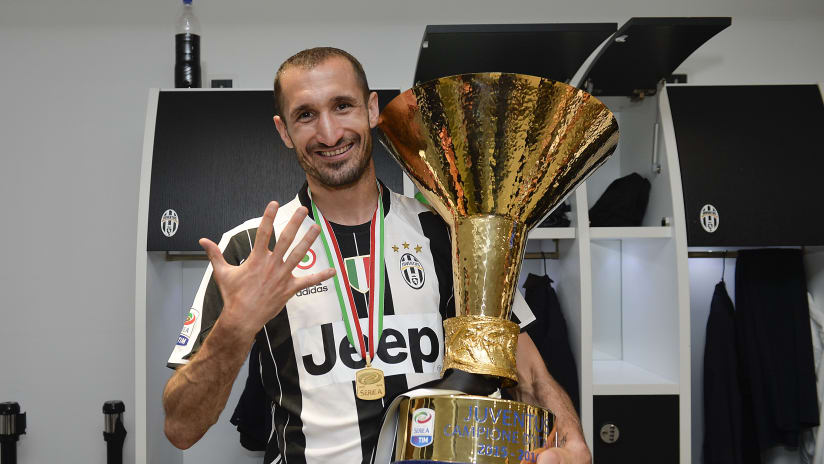 14 MAY 2016
The league trophy that made it five in a row. As had often happened throughout his career, Chiellini left his mark in the most important matches. On the day of the title party - 5-0 thrashing of Sampdoria - he hit an unstoppable effort from outside the box that sailed into the top corner.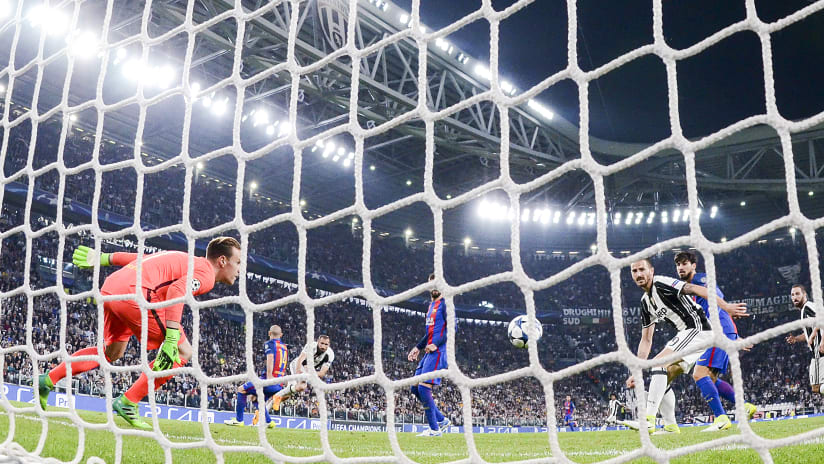 11 APRIL 2017
The 3-0 triumph over Barcelona as seen from behind Marc-Andre ter Stegen's goal. Chiellini out muscled Javier Mascherano to win the header and direct the ball beyond the Barca keeper. But when recalling that Champions League duel, Giorgio favours the return leg at the Camp Nou, when the Juventus defence shut out a front-three made up of Messi, Neymar and Suarez.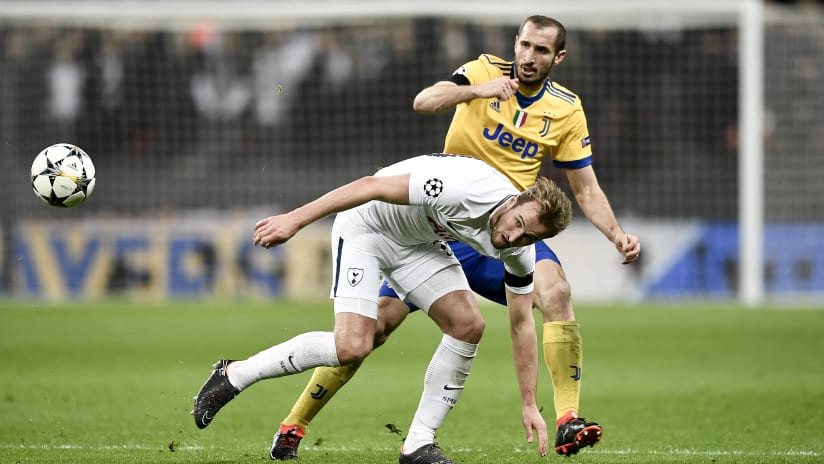 7 MARCH 2018
The battle against Harry Kane in Spurs-Juventus at Wembley, another of Chiellini's victories on a European night. The two would meet in the same stadium three years later in the final of the European Championships between Italy and England, for Giorgio to triumph again.