Black & White Stories | Farewell to Pelé
Black & White Stories | Farewell to Pelé
Black & White Stories | Farewell to Pelé
The news that everyone hoped never to read: Edson Arantes Do Nascimento passed away on December 29th.
The Brazilian champion won three World Cups and with his immense greatness represented the charm of football at all latitudes.
A fantastic story that intersected that of Juventus', whose Magazine Hurrà dedicated a cover to him, next to the Argentine black and white star, Omar Sivori.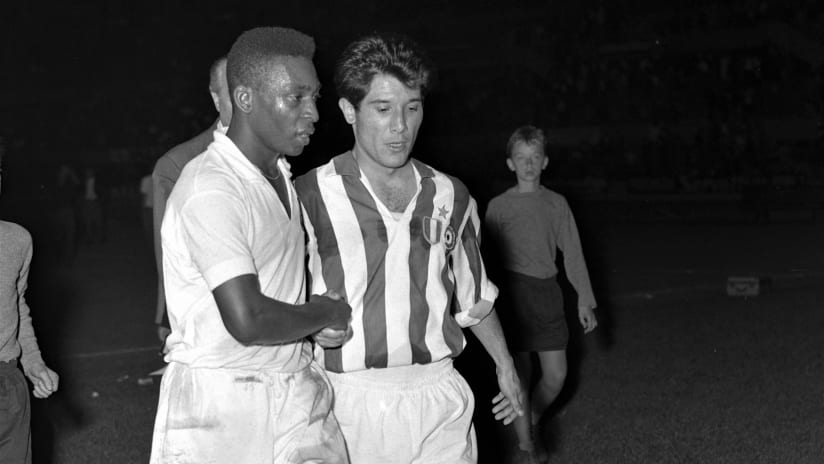 SIVORI AND PELÉ
Edson Arantes do Nascimento and Juventus met for the first time in 1961. Italy turned 100 and in the celebrations scheduled in Turin the Bianconeri faced O'Rei's club, Santos. The Brazilians won 2-0 and he scored a goal in front of his alter-ego, Juve's hero, Omar Sivori.
Two years later, again at the Comunale, they had their revenge: that time Juve won 5-3, the Argentine scored a hat-trick and Pelé scored one goal.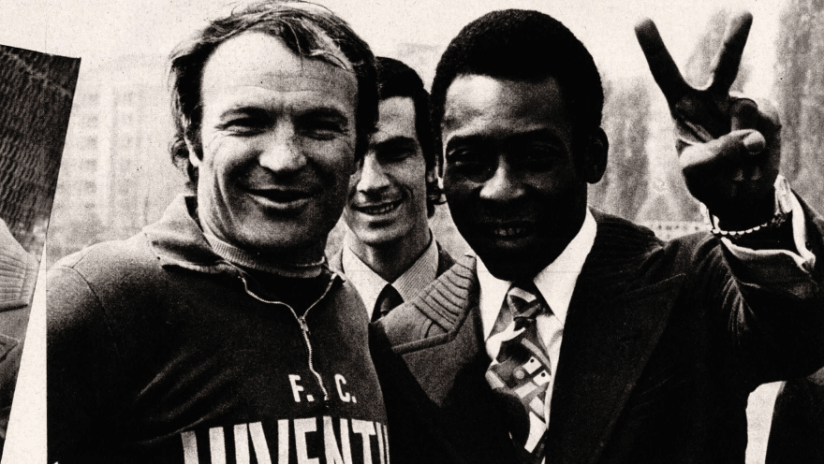 ALTAFINI & PELÉ
Pelé won the 1958 World Cup in Sweden when he was still 18. He did it by taking the place of José Altafini, who is still called Mazzola at home due to an alleged resemblance to Valentino Mazzola, the Grande Torino champion.
There has always been a relationship of great esteem and affection between the two legends, as can be seen in this photo taken at the "Combi" Pitch in Turin.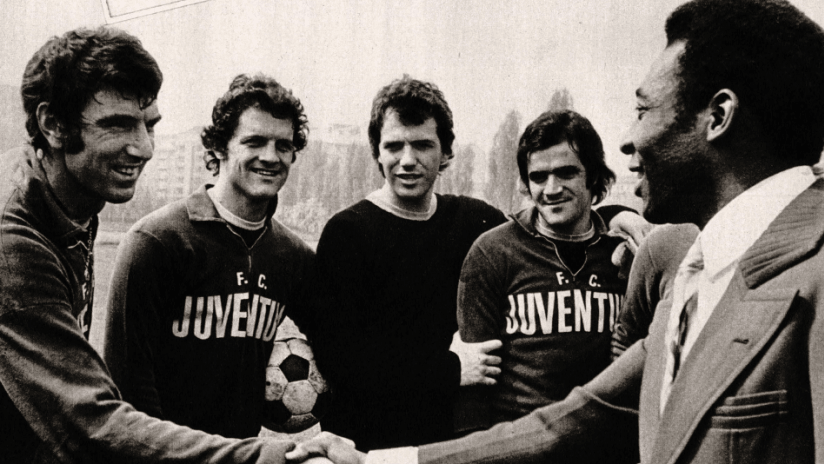 PELÉ AT THE COMBI
In 1974 Pelé visited Juventus at the Combi, the Juventus training ground. He met the team, with many players ready to play in the World Cup in Germany. The Brazilian at that moment had already won three times: after 1958, a triumph marked by a dazzling debut, he participated in the 1962 campaign, even if he was injured, and then wrote history in 1970. In Mexico he scored one of the best goals of his career in the final, against Italy.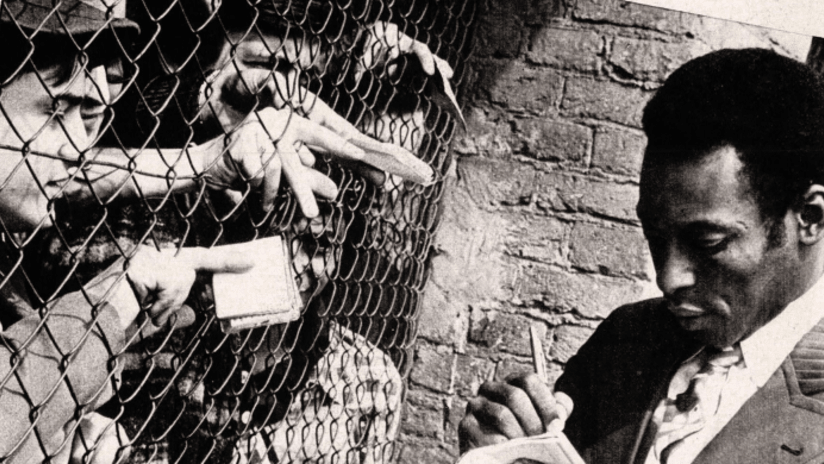 BLACK AND WHITE PELÉ
Pelé himself admitted in 1987 that he could have worn another black and white shirt, other than that of Santos, because Juventus wanted him to play in Turin: "Yes, Juventus wanted me but Santos didn't want to let me go: the city risked a revolution. It wasn't like today: leaving Brazil could have been a kind of betrayal. I've always been a fan of Juve, I love champions like Boniperti and Sivori. Anyway, we can't regret what didn't happen, it's pointless."