Black & White Stories | The Final Act with Inter
Black & White Stories | The Final Act with Inter
Black & White Stories | The Final Act with Inter
The smile of Ernesto Castano raising the trophy that night in Rome in 1965, when Juve won their fifth Italian Cup. The victory over Inter in the final repeated the success of six years earlier. Here are two Juventus stories that deserve to be relived before the match against the Nerazzurri this Wednesday, 11 May.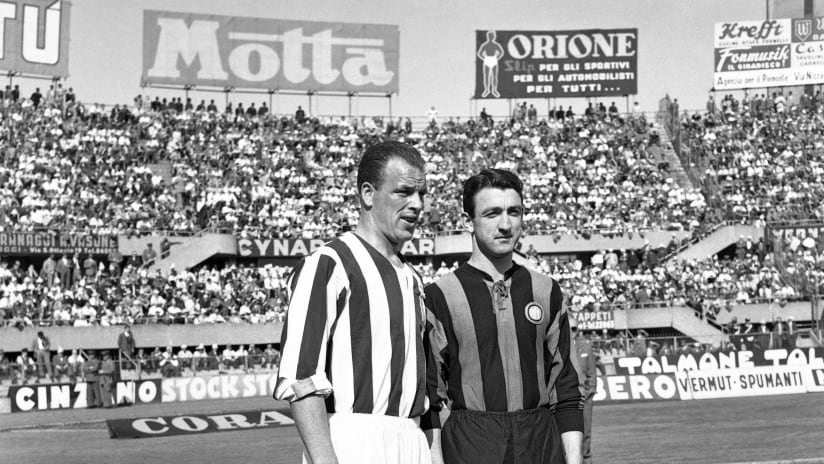 I gol della finale del 1959
SAN SIRO BIANCONERO
The 1959 final between Inter and Juventus was played at San Siro. As was the tradition at the time, the Coppa Italia was decided at the beginning of the following season, which had seen Milan crowned Italian champions. More than 80 thousand fans flocked to the stadium to watch the triumph of the Lady. The gap between the two teams was evident as captain Giampiero Boniperti lifted the Cup following a 4-1 win. The goals were scored by John Charles, Sergio Cervato, Omar Sivori and Cervato again from the spot. It was no surprise that given such evident superiority, Juve would go on to dominate that year, claiming a league and cup double for the first time in club history. In the picture, Charles poses before Juventus-Inter in Serie A 1959-60.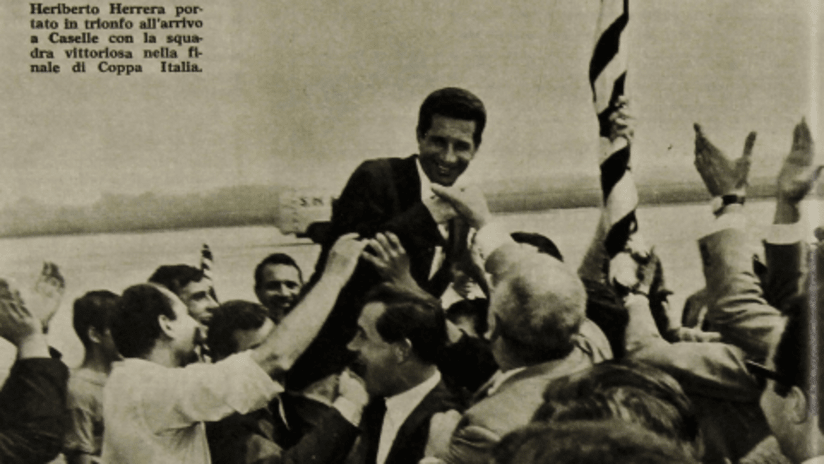 THE H.H. DUEL
The Italian Cup final in August 1965 between Inter and Juventus brought a head-on collision between two coaches with the same initials, HH. On one hand, Helenio Herrera, the volcanic Nerazzurri tactician, famous for his gift of the gab and out-going character, which had captured the attention of the media. On the other, Heriberto Herrera, the Bianconeri's iron sergeant, a man dedicated to work and whose conception of a team meant everyone was equal. Inter, the reigning champions of Italy and Europe, were favourites, but returning victorious from the final at the Olimpico was Juventus, flocked by fans at the Turin airport when they brought the Cup home after vanquishing their Derby d'Italia rivals.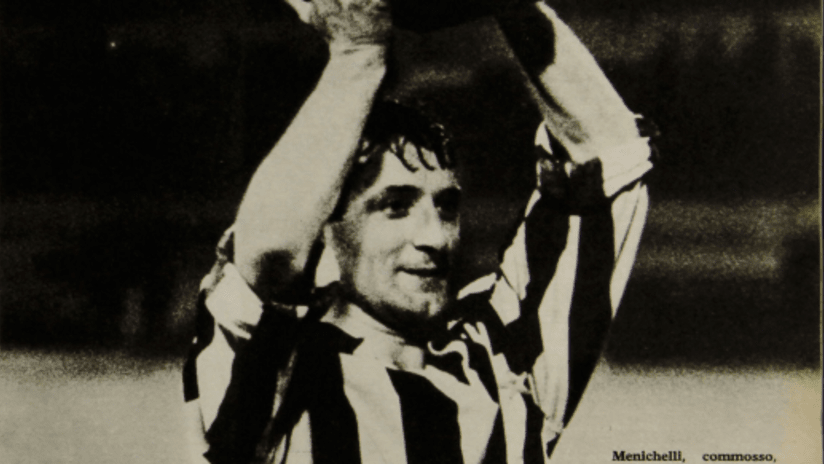 MENICHELLI THE DECIDER
In front of the public in Rome, it was a player born in the capital who would decide the match. In the 15th minute, Giampaolo Menichelli (in the photo) took advantage of a mistake by the Inter goalkeeper to slot the ball into the unguarded net. The solitary goal from the Juventus striker was enough to win the fifth Italian Cup in Bianconeri history. A torchlight procession at the stadium greeted the the team, underdogs at kick-off but victors at the final whistle.