Black & White World Cup Stories | Boniperti in '50 & '54
Black & White World Cup Stories | Boniperti in '50 & '54
Black & White World Cup Stories | Boniperti in '50 & '54
Juventus legend, Giampiero Boniperti took part in two editions of the World Cup - in 1950 and 1954 - and in each of them he only took part in one match. However, it was a period in which he was the star of Italian football, so much so that he represented Italy in a memorable match: the Rest of the World versus England, while in contrast the national team experienced a difficult time.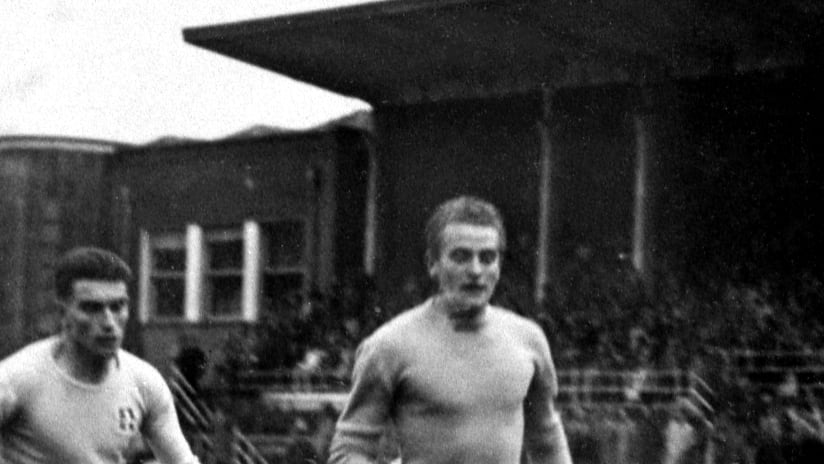 THE YOUNG MAN'S SCUDETTO
1950 was a pivotal year in Boniperti's career: at the age of 21, he dragged Juventus over the finish line to win the Scudetto with 21 league goals. The boy is already playing as a veteran, he is in his fourth season in Serie A and had already made his national team debut in November 1947. But Italy, who are going to the fourth World Cup in history, doesn't have a lot to count on to defend their title of reigning champion won back in 1938, before the war.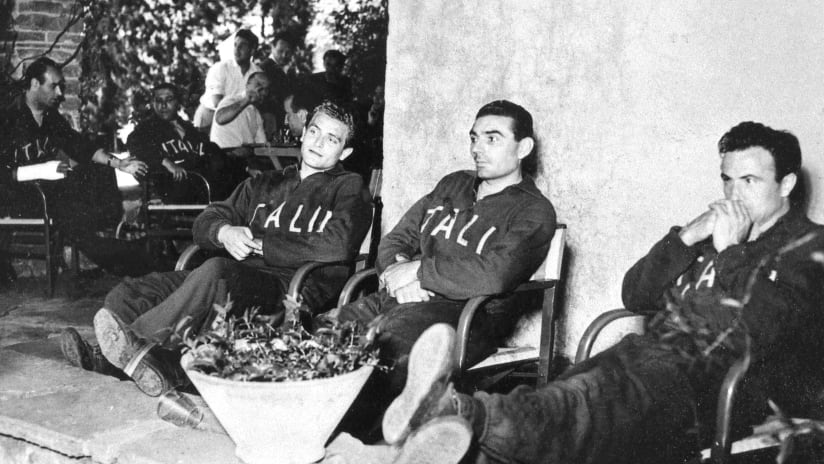 THE AZZURRI BRACE
The photo shows Boniperti at San Siro on 24th January 1954, Italy are playing against Egypt in the World Cup qualifiers. The Juventus striker scores two of the five goals scored by Italy in the match, it would be the only brace he would score in his time with the Azzurri, which would end in 1960, also with a goal also in his last match, a friendly against Austria.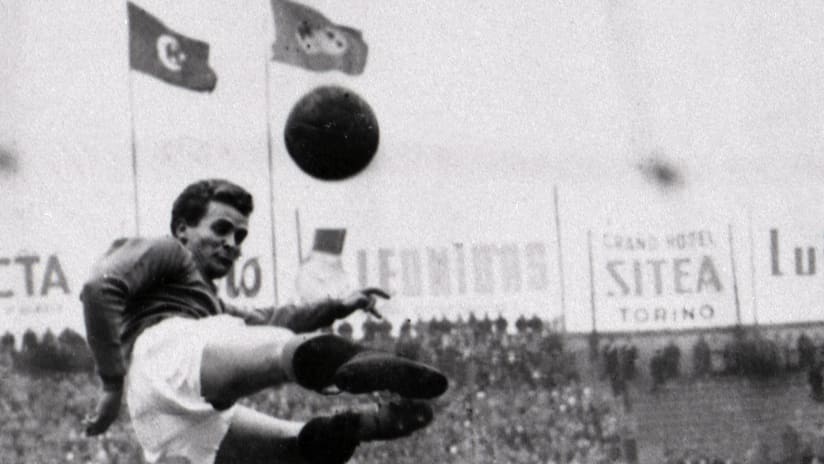 THE WORLD CUP GOAL
The 1954 World Cup is played in Switzerland and will see West Germany win in the final. Italy is not so lucky, as the draw puts them in the group of the home nation and that's never a good outcome. In the opening match Switzerland won 2-1 and it was Boniperti who scored the Azzurri's consolation, his World Cup would end here. The next World Cup, that of 1958 would unfortunately be the first that Italy would fail to qualify for, a real shame, because that year Juve won their 10th Scudetto, sealing their first star, with captain Boniperti more than ever the charismatic leader.