Buffon: "Juve, the emotion I was looking for"
Buffon: "Juve, the emotion I was looking for"
Buffon: "Juve, the emotion I was looking for"
"My feelings? They are those of a man, and a happy sportsman, despite being almost 42 years old. I was looking for strong emotions and I found them when coming back to wear these colours."
His happiness upon returning to Juve wipes away the fatigue of today's activities. And to say that the first day of Buffon-Bianconero 2.0 was decidedly challenging is not an understatement… It started early in the morning with medical examinations, then continued with a dutiful passage to greet his colleagues and, of course, sign the contract. He then ended up in Milan, where Gigi is spoke at the inauguration of the new Juventus Flagship Store.
The goalkeeper first met the journalists, to whom he revealed all his emotions: "I believe that this return is a reward for me, because I know Juve well, I approve of all the actions, I know that this club does not gift anything and still being here is a great satisfaction. I hope to be able be able to share them with people I know and with whom I have a relationship of brotherhood with.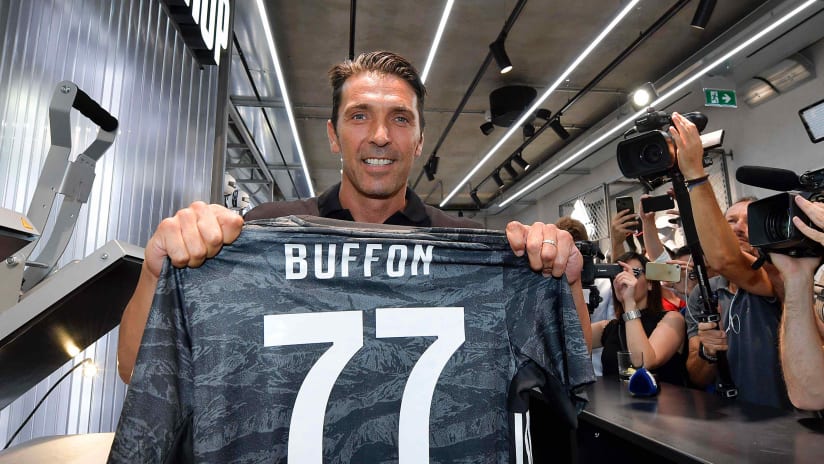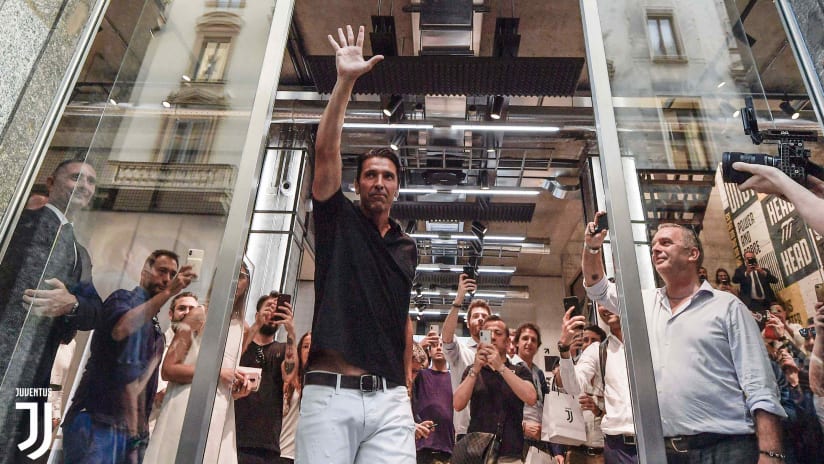 "I left a very strong Juve and found an even stronger one. Already today, going into the office, I found a world I did not know, but this is extremely positive, because it this club is in continuous evolution and this makes it clear that those who drive Juve have very clear ideas.
"The first-choice goalkeeper is Tek (Szczesny) and the captain is Giorgio (Chiellini). I thank them both because they offered me the number one and the captain's armband, but I'm not here to take anything away from my teammates, but to give my contribution. I'm ready for when there will be an opportunity to help the team."
The day was then wrapped up when his new number was certified, when Gigi personally "created" his own shirt with the No.77 on the back. A piece that is already collectible.
"My number? I thought of 77, because it represents a bit my story. I wore it in Parma and it brought me luck, because then I went to Juve, so I like it very much."