When the calendar turns to 5 May...
When the calendar turns to 5 May...
When the calendar turns to 5 May...
Juventus-Bologna is set for Saturday, 5 May, which is a day that brings back amazing memories for all Bianconeri of the amazing final day of the 2002 season, but it's a big day for more than just that reason!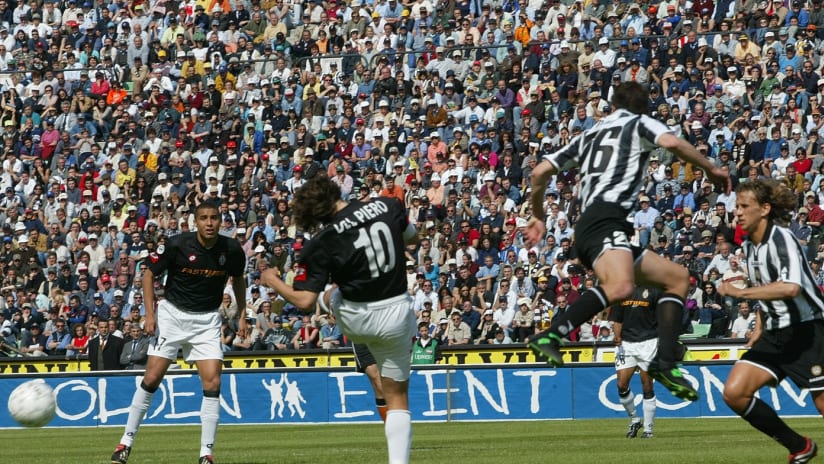 We have to, of course, start with THE 5 May. With Inter falling in Rome to Lazio, the Bianconeri won away in Udinese like this:
Another 5 May with the sweet smell of the Scudetto, a second consecutive one for the Bianconeri. A point would've been enough but an Arturo Vidal penalty would secure the scudetto with three matches to play.
Exactly one year later, Juventus would again be champions of Italy, a title that was won without even playing thanks to Roma's defeat in Catania. However, the Bianconeri would celebrate in style as Simone Padoin's 72nd minute goal secured a 1-0 win over Atalanta.
Two more 5 May curiosities for the Bianconeri go back to 1965 and 1991.
Over 50 years ago on 5 May, 1965, the Bianconeri would advance to the Coppa Italia semi-finals with a penalty win over Bologna.
On 5 May, 1991, the Bianconeri put one hand on the UEFA Cup winning 3-1 over Borussia Dortmund in the first leg in Germany thanks to Dino and Roberto Baggio linking up for all three goals.