#InterJuve: Crossing the divide
#InterJuve: Crossing the divide
#InterJuve: Crossing the divide
When you think Inter-Juventus, you think of the Derby d'Italia featuring some of the best players in the world. And, in fact, there have been plenty to wear the shirt of both teams. Here's the story of five of them:
The legendary World Cup-winning midfield spent ten trophy-laden seasons with the Bianconeri winning just about everything possible including five Scudettos, two Coppa Italias, a UEFA Cup and European Cup, scoring a memorable goal at the San Siro in 1982.
Tardelli also spent two seasons at Inter from 1985-87.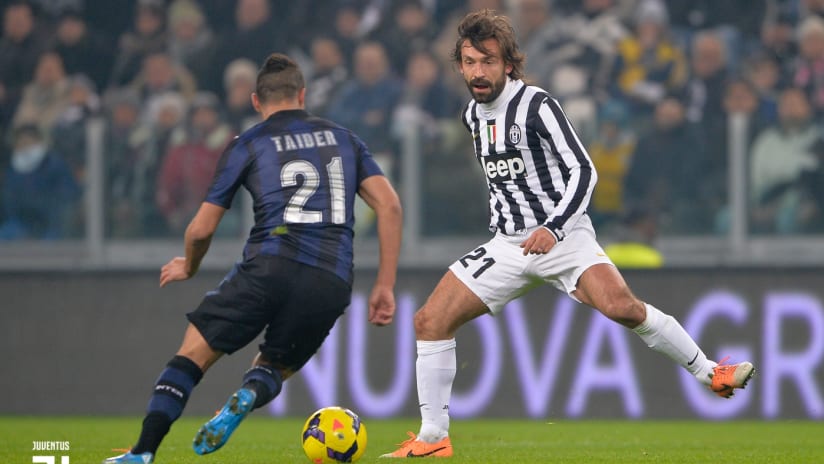 Il Maestro lifted four scudettos, a Coppa Italia and two Italian Super Cups in four Bianconero seasons while displaying his brilliance match after match in front of the Bianconeri faithful.
Pirlo played two seasons with Inter at the start of his career in 1998/99 and 2000/01.
Two Bianconero seasons and two scudettos for the Irish attacker Liam Brady who played 57 games for Juventus and 58 games for the Nerazzuri.
Brady patrolled the Juve midfield from 1980 to 1982 and the Inter midfield from 1984 to 1986, though Brady remains a Juventino forever.
Roberto Baggio notched 200 official matches and 115 goals in Bianconeri from 1990 to 1995 displaying his wide range of skills with magical play, assists, dribbling and goals.
Many, many important goals that saw Baggio lift the Scudetto, Coppa Italia and UEFA Cup with The Old Lady.
Baggio has also laced up his boots for both Milan teams wearing the rossoneri from 1995/97 and the nerazzurri from 1998/2000.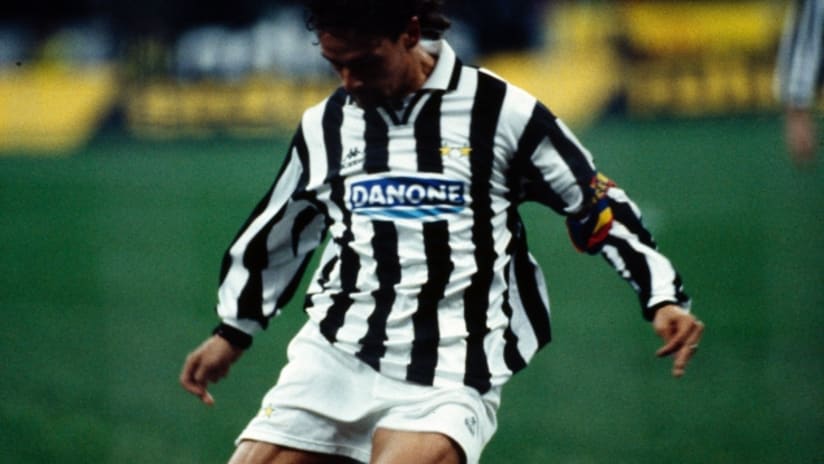 It was only one season that Christian "Bobo" Vieri wore the Bianconero in 1996/97 but it was certainly one to remember. He'd lift the scudetto, Intercontinental Cup and European Super Cup with Juventus that season scoring two doubles including an unforgettable one in a 1-6 win at the San Siro against Milan.
Vieri would, of course, play six season for Inter from 1999 to 2005.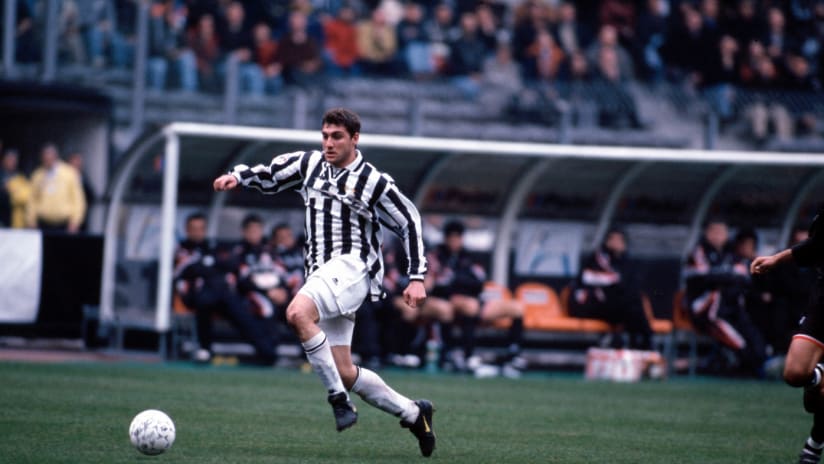 We've mentioned five memorable names above, but of course there are certainly many more champions who have played for both theams. Their names, in alphabetical order:
Alessandro Altobelli, Pietro Anastasi, Roberto Boninsegna, Leonardo Bonucci, Tarcisio Burgnich, Fabio Cannavaro, Fabian Carini, Luigi Cevenini, Edgar Davids, Luigi De Agostini, Pietro Fanna, Sergio Gori, Zlatan Ibrahimovic, Vladimir Jugović, Lúcio, Giuseppe Meazza, Felipe Melo, Angelo Peruzzi, Giuliano Sarti, Salvatore Schillaci, Aldo Serena, Paulo Sousa, Patrick Vieira.