Chiellini: "Porto are dangerous"
Chiellini: "Porto are dangerous"
Chiellini: "Porto are dangerous"
The Champions League is back and the Bianconeri are ready for their opening fixture against Porto in the Champions League Round of 16. In light of the fixture, both Andrea Pirlo and Giorgio Chiellini spoke to the media about tomorrow's clash in Porto.
Here's what they had to say:
ANDREA PIRLO
Porto is a compact team, who are very good at defending and narrowing on two banks of four. It will take patience in not forcing the play and not allowing counters. The Champions league is a particular competition, different from the league. There are so many teams fighting to win, everyone wants to do it, and it really depends on which moment you're in when you face the teams. It's important to be mentally ready. Porto are different to us. In the league they are more offensive, whilst in Europe they are more cautious. We try to play in another way, but sometimes we also have to defend.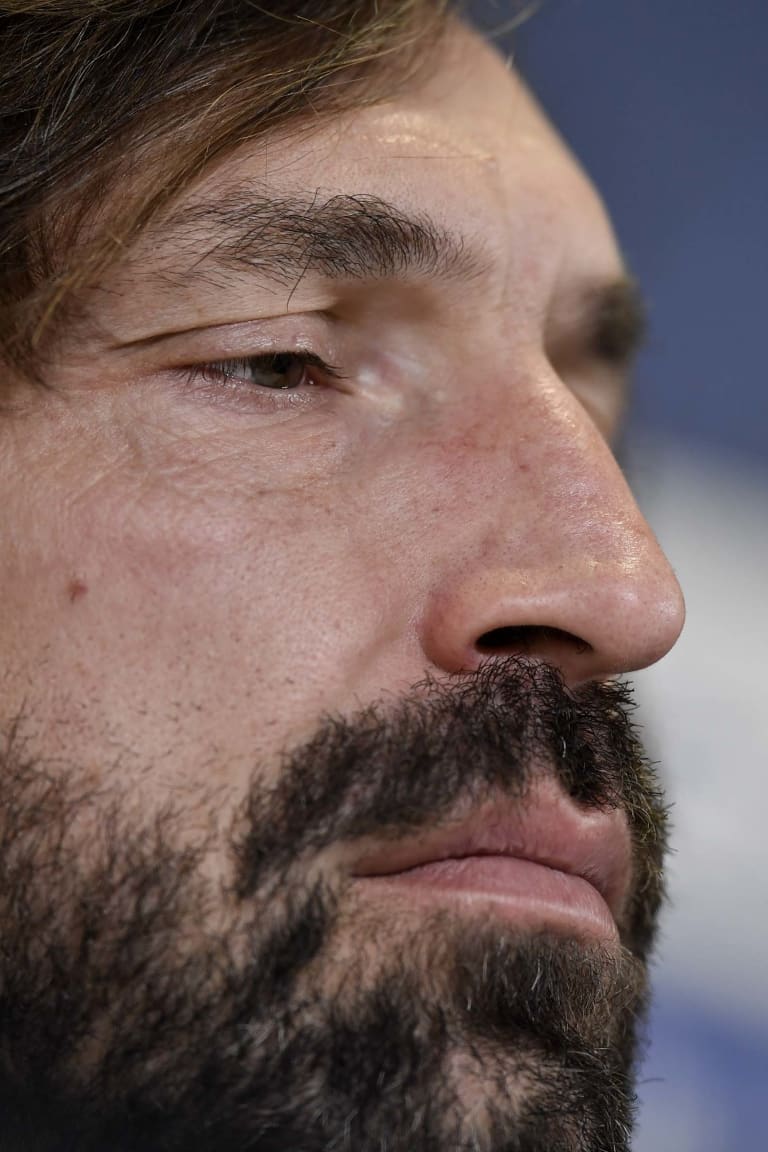 We began this season looking to achieve all our objectives. We are at the halfway point and competing on all fronts, this is the most important thing. We had a good match on Saturday, only the result was missing so we are not worried.
Ramsey is available, Dybala is not ready and Bonucci is out. However, they will still travel with us because they all want to be close to the team. In the offensive phase we can do better by creating more to finish more chances. We've missed Dybala's goals a bit and we haven't had him available often, we hope he can find continuity and will be like a new signing. Cristiano is coming back to his country and will want to score as always, especially in this type of match.
Morata has played a lot. He came back from a muscle problem, then he had the flu so in the last period he was never 100%. He's happy, he's fine, he just needs to score like all forwards. We believe in him. Both he and Kulusevski are fine. Tomorrow, after the finishing touches, we will evaluate who to play from the beginning. Both have done well lately 
I faced Conceicao many times as a player. He had great technique and remained in the hearts of the Portuguese. He is also doing very well as a coach with Porto. We will have to play a careful game and we will have to be calm by not allowing them to capitalise on our mistakes
GIORGIO CHIELLINI
We are coming from a good period, Saturday's match doesn't hurt us. We are fighting for all of our goals and now another big goal begins. We're going into it with enthusiasm, albeit aware of the obstacles. Porto defend very well; they are a physical team, and we will have to be good at breaking them down and avoiding their counter-attacks that can be devastating. We are all four centre-backs of a high level. 
The choices come down to the coach and for our part we know that we must always be ready, accepting every choice. The team wins, we alternate, and there is a great feeling among us. The emotional aspect will also be important, but we experienced something similar in the Coppa Italia. In the Champions League there are more pitfalls because the opponents are less known to us, we will have to be good at not making the mistakes of the last two seasons.
Knowledge in training as well as in the match allows you to improve the awareness with all your teammates. Cristiano is an added value and we are fortunate to have his experience daily. Since we drew Porto I started studying their forwards. They are dangerous both in the spaces and on crosses, but they also have excellent players out wide. We will have to be ready and not allow spaces.