Pirlo: "We're built to win"
Pirlo: "We're built to win"
Pirlo: "We're built to win"
Coach Andrea Pirlo and Captain Giorgio Chiellini took to the stage this evening in Kiev, where they discussed tomorrow's Champions League opener against Dynamo Kiev.
Here is what they had to say!
ANDREA PIRLO
Lucescu was my first coach, he put me in the first team at the age of 15. I have a wonderful memory of him, I will forever be thankful to him. It will be a good challenge between us tomorrow. He is an experienced coach. I know him well. Each of us will look to play our cards in the best way.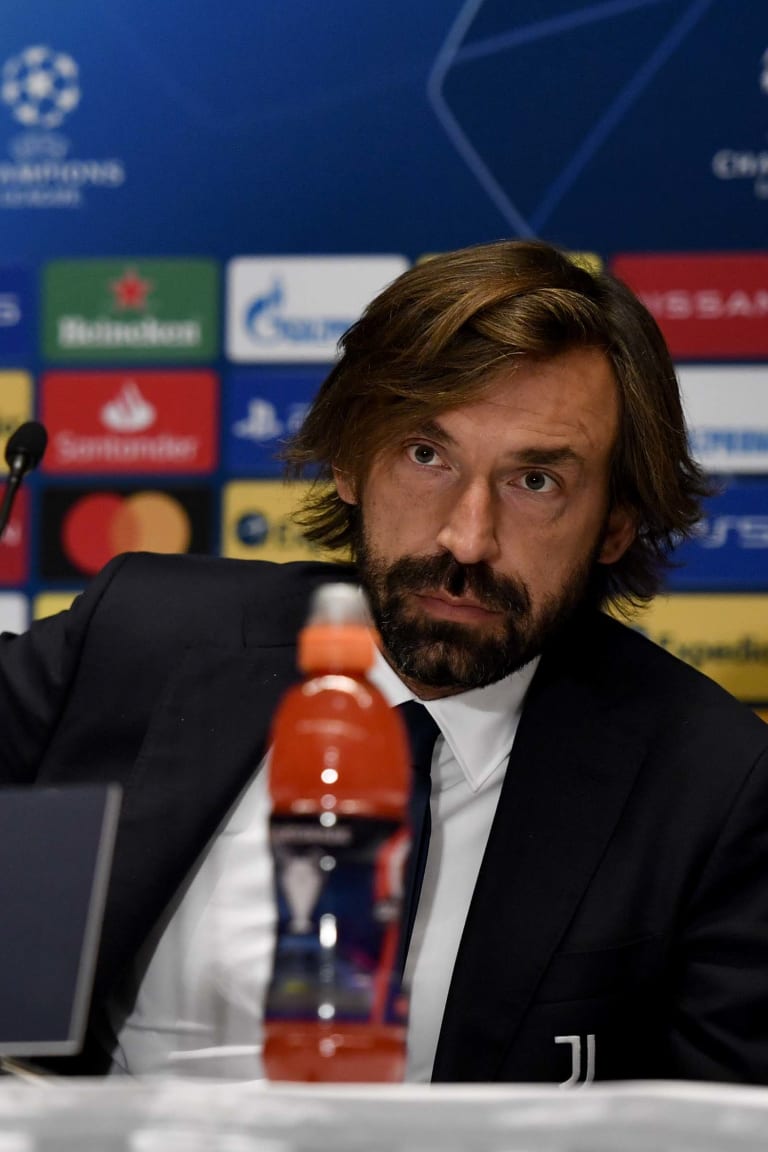 ---
We don't have Cristiano available to us, but we have other players who can play in his position, as Alvaro Morata did in Crotone. We will decide the rest of the attack tomorrow. I am calm and serene. I'm looking forward to my first match as a coach in the Champions League. In this competition it is essential to start with a win, and we know what we have to do.
Dybala is coming back from 10 days of inactivity with Argentina. I took him to Crotone for him to get some minutes in his legs but then we went down to 10 men. I spoke to him and he is available. He is a fundamental player for us, but unfortunately, he wasn't physically fit. I'll have no problems choosing tomorrow's line-up, as we have the players suitable to play in a big match.
Ramsey has been training the last couple of days. We hope to have him available for the match. Playing a midfield with two holding midfielders is the best solution for our four midfielders, who can express themselves very well.
We are a team built to win. We play to win in every competition, and we will fight until the very end.

ANDREA PIRLO
GIORGIO CHIELLINI
We haven't had the chance to work well together yet. The important thing is to keep improving, adapting to each other and winning. Tomorrow evening will already be very important. We begin every season trying to win. There is a great will and conviction that we can aspire to great goals.