Ciao, Gianluca
Ciao, Gianluca
Ciao, Gianluca
Such an intense sense of loss.
We had been watching the news for days, hoping never to read this.
But here we are, staring at the screen, and a flood of emotions crashes inside of us.
We have always been with you, Gianluca. Ever since you arrived in 1992, when it was love at first sight. You were one of the first pieces of a Juve side that would have climbed back to the top of Europe. We loved everything about you, absolutely everything - your smile, your being a star and leader at the same time, on the pitch and in the dressing room, your adorable swashbuckling ways, your culture, your class, which you showed until the last day in the black and white stripes.
The most memorable moments of those years inevitably lead to that exultation, after having drawn level in the unforgettable game with Fiorentina in 1994, when the whole stadium was enveloped in a roar and you carried the ball back to the centre circle and said "now let's go and win it". And we know that is how it ended.
That Cup, which you lifted to the sky on a warm night in Rome, interspersed with that infinite moment of tears, which began at the moment of the decisive penalty. And those tears were ours. Sweet tears of joy.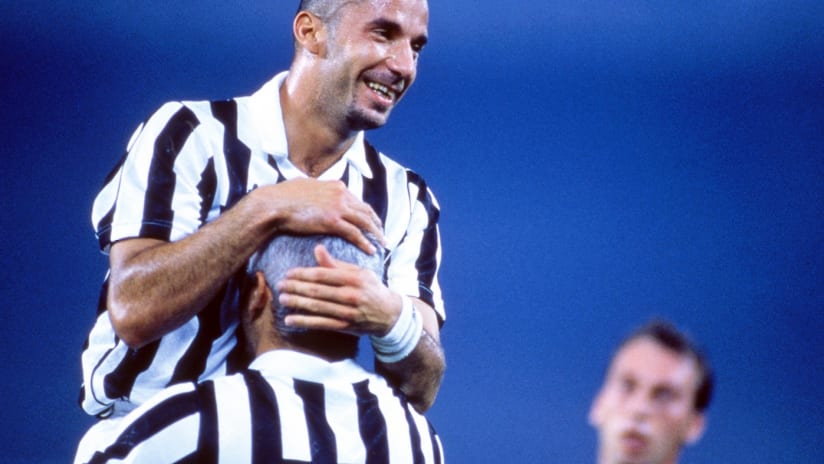 As we have said, we have always been with you, and therefore also after our story together ended, following you with a smile when you brought a brand new Italian model of football to England, on and off the pitch, and only now do we understand how pioneering you were.
And in recent years, fighting the last battle with you, being moved by you when, in excellent form, you lifted the European Championship trophy, coincidentally in London, in 2021. And even then, we lifted that cup together.
We have always suffered along with you, including the anxiety of these last few weeks. And again, in the end, we had to cry, but this time tears of loss.
We are not original in confessing that we don't know how to get on in a world without Gianluca Vialli, even though we know that, as we have always been with you, now it will be you, forever with us.
Even if that doesn't comfort us, at least not right now.