EIGHT CORNERSTONES OF FIVE FANTA5TIC YEARS
EIGHT CORNERSTONES OF FIVE FANTA5TIC YEARS
EIGHT CORNERSTONES OF FIVE FANTA5TIC YEARS
They've been there since day one. They have lived every single moment since the founding of Juventus Women, winning all five of the consecutive league titles. Their names are now etched in club history and in the annals of women's football in Italy because this latest achievement is something extraordinary.
They are irreplaceable cornerstones of a squad that has once again won the right to stitch the Italian flag on their shirts next season, a right reserved only to the champions.
LISA BOATTIN
Perpetual motion. Mile after mile patrolling the left flank. A modern full-back who knows how to combine defensive quality with a propensity to push forward at any given moment. Already noted for her ability to set up others, this season she has stepped up in front of goal to grab some personal glory herself.
Lisa has never scored as often in the black and white shirt. Of her five goals, the indelible memory of a double in the 3-1 home triumph over Inter on 27 March.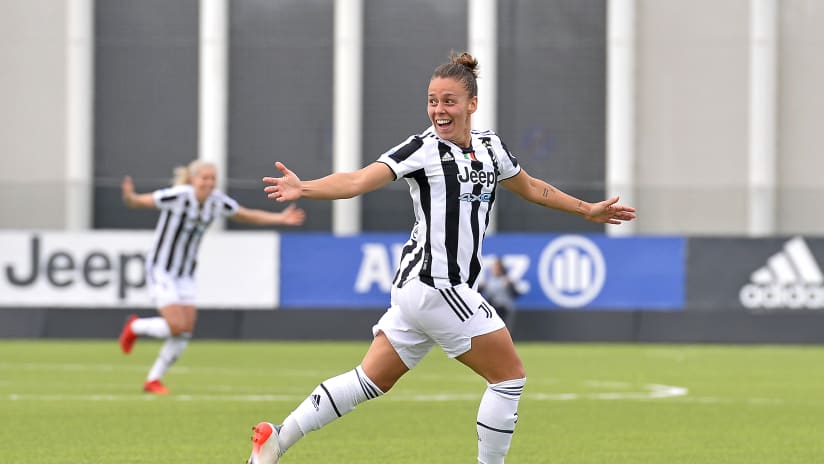 BARBARA BONANSEA
A constant threat to all opposing defences. Unstoppable when she sets off with the ball at her feet, able to create numerical superiority with an electric turn of pace. In her five years in black and white she has always guaranteed goals and play of the highest order, and also this season she has confirmed her worth to the team. There are many moments to remember, like her brace in Florence at the beginning of September or the goal that broke the deadlock away to Inter.
ARIANNA CARUSO
Still not 23, yet Arianna has already won five league titles, all with Juventus Women. In the middle of the field, her contribution is always felt, whether through her running, her ideas, goals or defence-splitting passes. She is a constant point of reference, capable of improving year after year. It was immediately clear from the off that it was going to be another season to remember for her: ready-steady-go! a double against Pomigliano on Matchday 1 - what a way to start the season!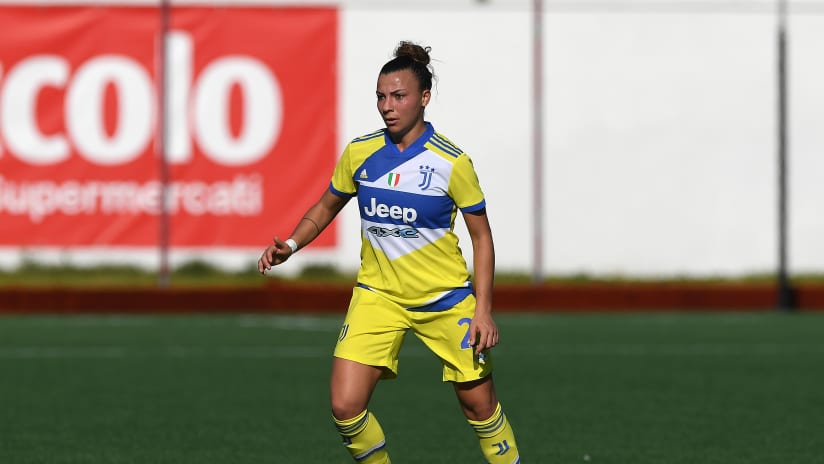 VALENTINA CERNOIA
Something worthwhile always comes from her powerful yet precise left foot. The Juve number 7 not only boasts plenty of experience, she has class to spare. She packs an incredible shot, which can change the momentum of a game in a fraction of a second. In the charge to the title, her winning goal at Sampdoria was massive, as well as the strike in first-half stoppages at home to Fiorentina, which clawed the team back into the contest. A crucial element in the Fantastic Five.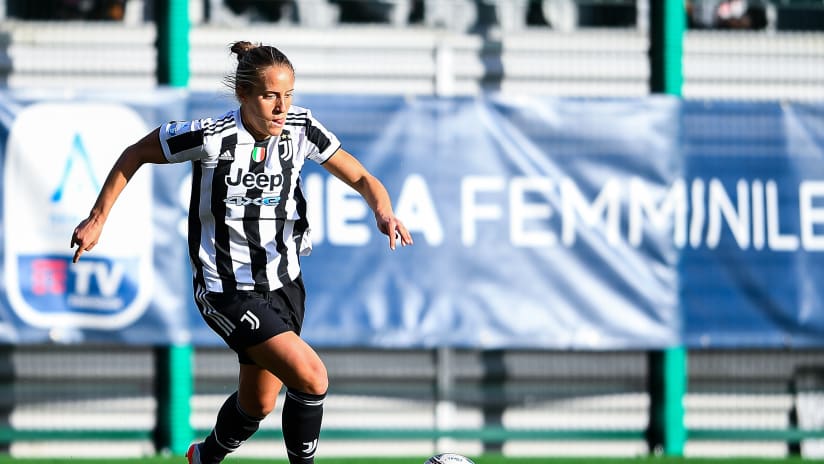 SARA GAMA
Leadership and charisma - qualities that Sara Gama oozes. For five years she has been Juventus Women's undisputed captain, wearing the armband with pride, dedication and responsibility. A point of reference for her companions, who again this season have taken her as a guiding light towards success that tastes even sweeter.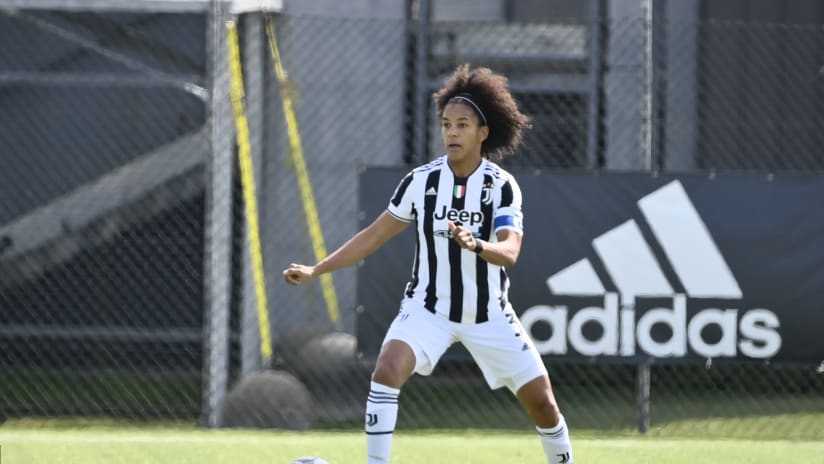 TUIJA HYYRYNEN
Of the eight columns that have won all five consecutive league titles, Tuija is the only foreigner to have been there since the first ball was kicked by Juventus Women. An experienced right-back, always ready and willing to use her experience in a gruelling season when called upon by Coach Montemurro. A season like all of them from 2017 to today, full of satisfaction.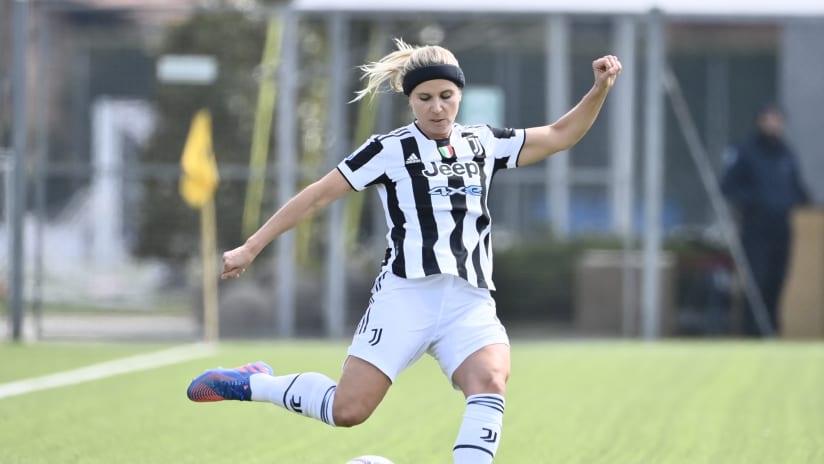 MARTINA ROSUCCI
To keep the team going, you need good feet. Feet capable of spreading play, picking intelligent passes, and a mind capable of reading the game to perfection. Martina has been a guarantee for five years, a midfielder able to understand not only what to do but how to do it. An important element in the dressing room, midfield savvy and a goal or two along the way, too. She got off the mark in Serie A against Pomigliano but the goal against Roma in October was the most precious.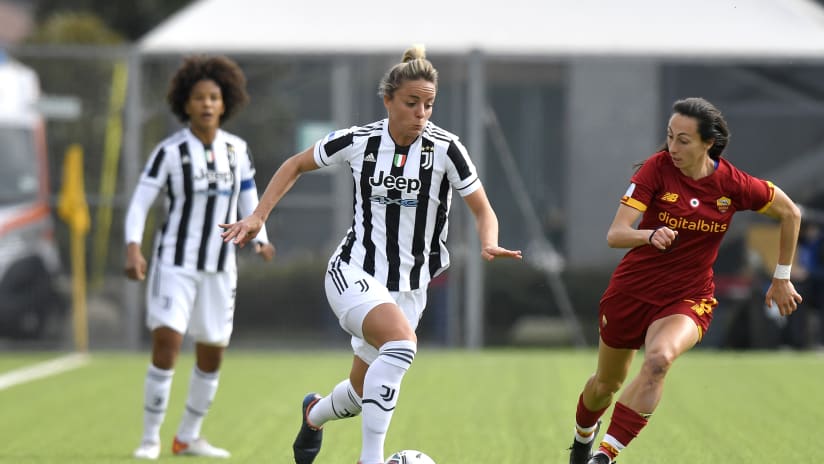 CECILIA SALVAI
The quintessential modern central defender, every coach's dream. Cecilia produced great performances until December, when in the first half of the Coppa Italia match against Bari she suffered a serious injury to her right knee. A season ended prematurely, but exactly as she did after her first serious injury in March 2019, she will bounce back stronger than before. In the meantime, she can celebrate yet another triumph with her teammates.