FANTA5TIC FIVE | THE NUMBERS
FANTA5TIC FIVE | THE NUMBERS
FANTA5TIC FIVE | THE NUMBERS
Five consecutive league titles in the five seasons since the club was formed. Juventus Women are the first team in the history of women's Serie A to achieve such a feat, and with the fifth triumph equal the number of league titles accumulated by Lazio CF and Verona Women. In the Bianconere's aims now remain only Torres, with seven successes from 1993 to 2013.
The apex of this achievement is arguably the 37 consecutive victories amassed over the this season and last. Such consistency can emerge only from a desire to reach the collective goal to affirm the club's name and stature.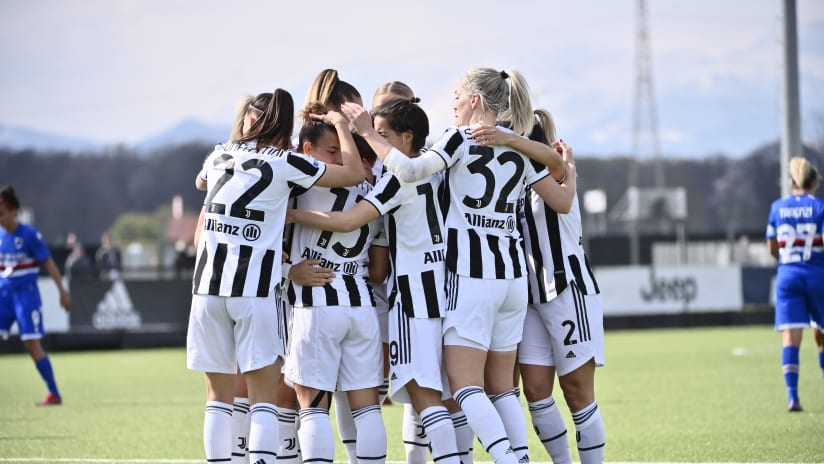 LEADING THE WAY
The desire to lead from the front was evident from match day one also this season. In Serie A 2021/22, Juventus Women have won 18 out of 21 games played so far, and have held down top spot since the season started. The numbers generated by the team match after match back up this domination. 55 goals scored, the most potent attack in the league. Goals that have come from 45 successive matches on the scoresheet, a run that bridges one season to the next.
There are many ways to score and there is one at which the Bianconere rise head and shoulders above the competition - their aerial prowess. With 14 headed goals, they have collected at least four more than any other team in the tournament.
The defence has provided the foundation from which to push forward. Just 13 goals conceded in the tournament, the meanest rearguard in the competition.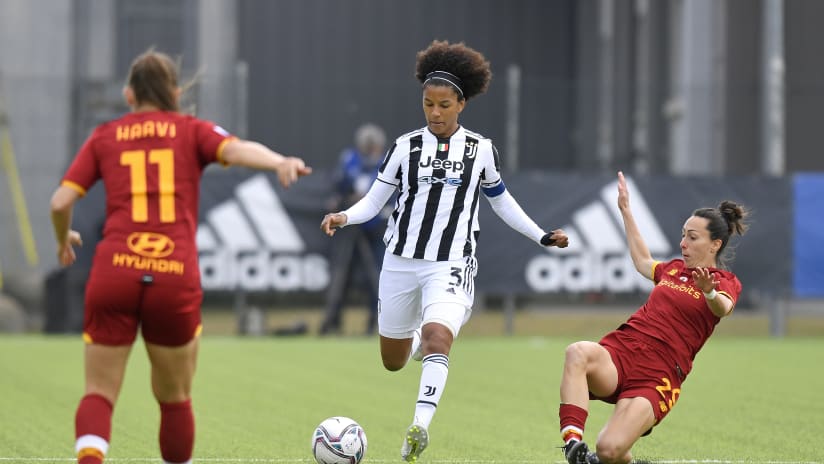 SUPREMACY IN NUMBERS
If you look at the development of the playing style under Joe Montemurro and his coaching staff, the statistics* underline the standout qualities of a squad that he has combined to display their amazing potential.
Juve's offensive mentality is highlighted by playing the highest number of balls in the opponent's penalty area (633). Possession is required in order to build, so recovering the ball 281 times in offensive positions is the springboard from which the team's supremacy is launched.
Passing their way to success. Not only quantity but also quality is expressed through the statistics, with the highest percentage of completed passes (82%), constructed on the highest number of passages of play consisting of at least 10 consecutive passes (168).
* statistics valid until Serie A matchday 20