J Women Rewind | Juventus-Sampdoria
J Women Rewind | Juventus-Sampdoria
J Women Rewind | Juventus-Sampdoria
Juventus welcome Sampdoria on Sunday 29 January for Serie A Matchday 15 lunchtime kick-off. The two sides have met once before, last season, when the Bianconere prevailed with a convincing performance.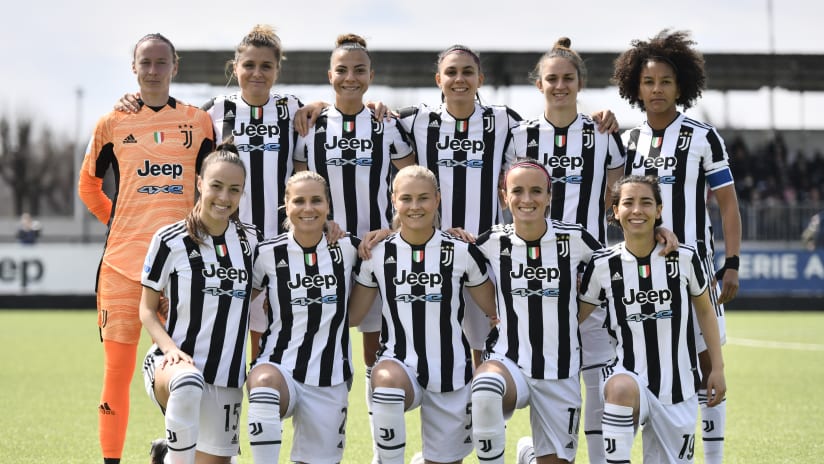 THE STARTING XI
When Juventus hosted Sampdoria at Vinovo on 3 April 2022 Joe Montemurro chose the following starting line-up: Peyraud-Magnin; Hyyrynen, Gama, Lenzini, Nilden; Zamanian, Grosso; Bonfantini, Caruso, Bonansea; Girelli.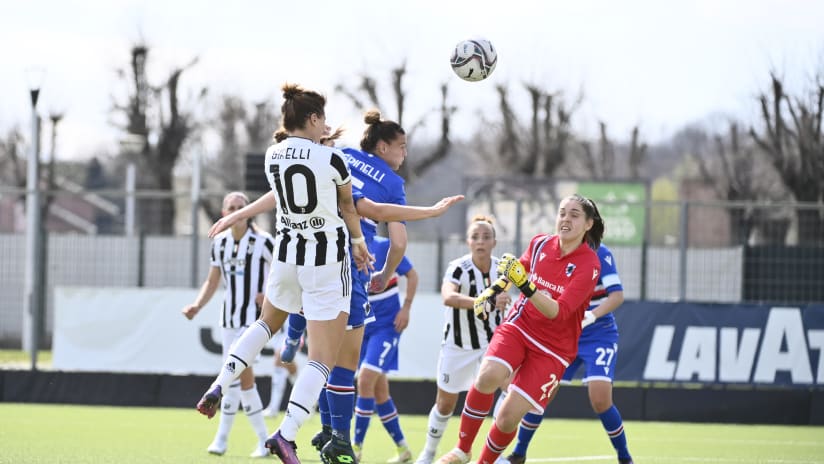 JUMPED UP
Neither team held back from kick-off. An entertaining encounter ensued and Juve edged ahead just after half an hour of play. Annahita Zamanian aimed a corner at the far post, where Cristiana Girelli was lurking and with perfect timing outjumped the visiting defence to nod home.
CORNER CONVICTION
Three minutes after taking the lead Juve exploited another corner kick to double their advantage. Another wicked delivery from Zamanian caused confusion in the Sampdoria rearguard. The ball arrived at the feet of Babara Bonansea who easily slotted home.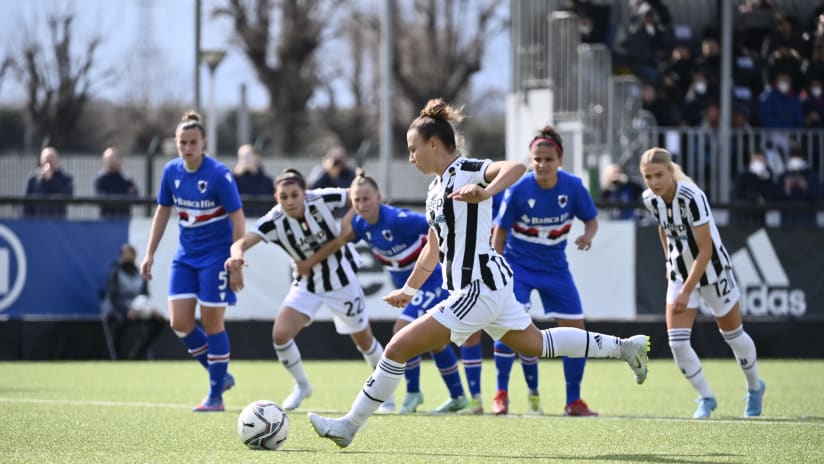 SAFETY SPOT
In the second half, in the 72nd minute to be precise, Juventus were awarded a penalty after Lisa Boattin had been fouled in the box. Arianna Caruso converted from 12 yards. A three-goal cushion all but ensured the three points even after the Ligurians snatched a consolation goal. The final score read, Juventus 3-1 Sampdoria.