J Women Rewind | Milan-Juventus
J Women Rewind | Milan-Juventus
J Women Rewind | Milan-Juventus
Juventus Women have won twice away to Milan, the next opponents in Serie A, on Saturday 22 October at 14:30 CEST.
These two matches are remembered for different reasons but both were important milestones in the Bianconere's history.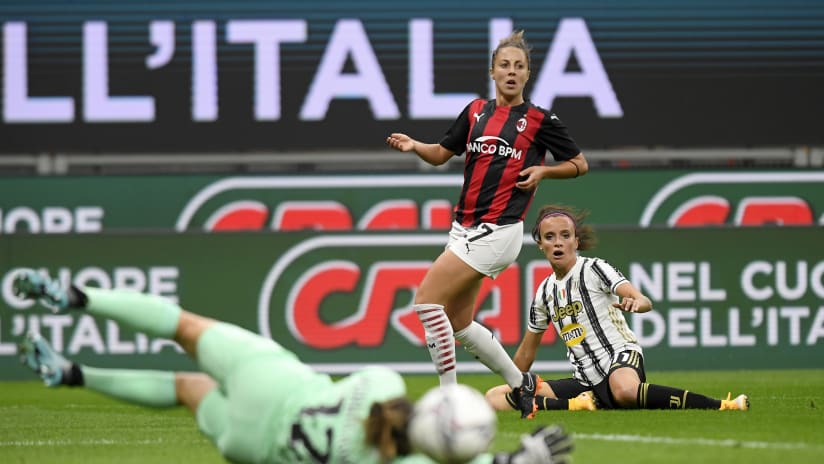 ICONIC SAN SIRO
Saturday 3 October 2020, Juventus faced Milan at San Siro. The glamour and impact of the iconic stadium was limited due to the COVID regulations that kept fans away. However, that scenario generated even more sense of awe.
In addition, the girls had a special desire to come away with all three points because they had not yet won at the Rossoneri in the league.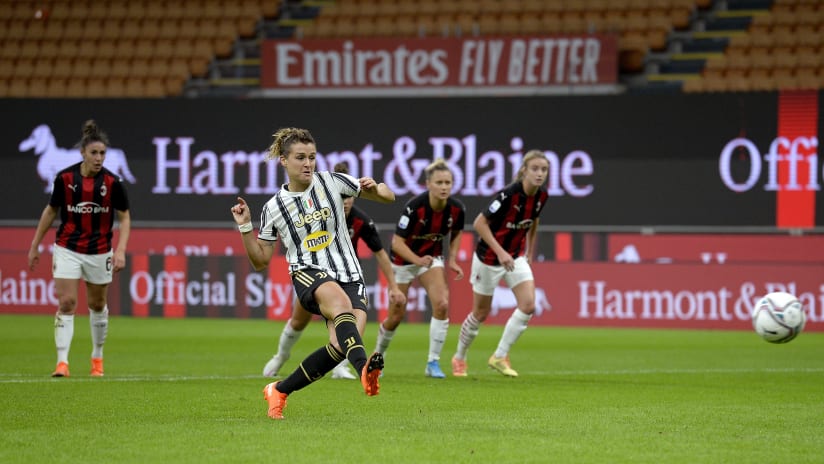 THE ONLY GOAL
The game was decided in the first quarter of an hour. Cristiana Girelli converted a penalty kick that would prove to be the only goal of the game.
In the vastness of the deserted stadium, the Bianconere's happiness rang out even louder.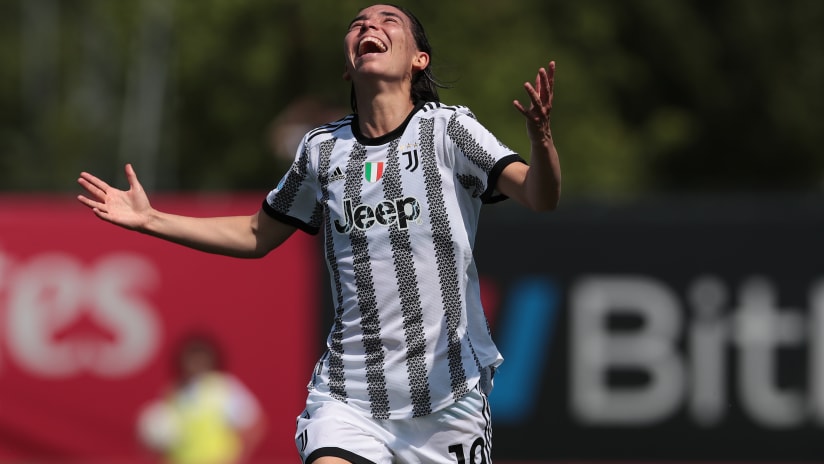 ONE-NIL TO THE CHAMPIONS
14 May 2022, the most recent visit to Milan in the league wrapped up another triumphant march to the title. The coach may have changed but the result was the same.
On the field of the Vismara Sports Center despite it being the final game of the league campaign, the players' commitment and desire to collect the win was unquestionable.
The scorer of the game's opening goal went by the name of Annahita Zamanian.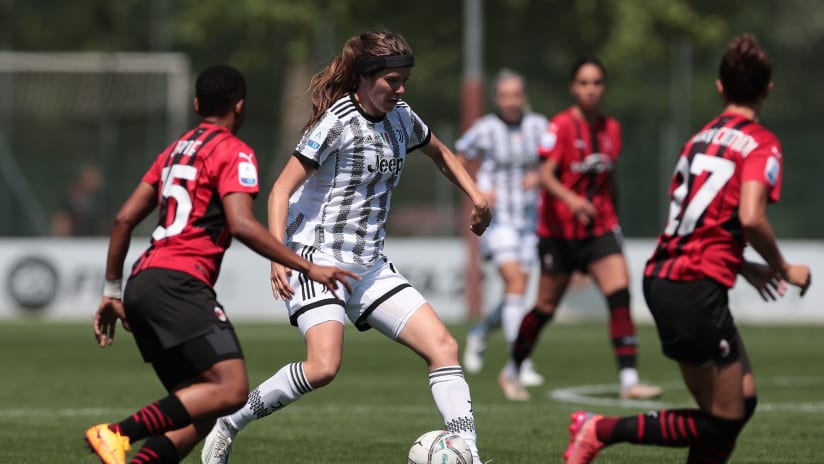 IN THE CLEAR
Up by one at the break, Juve pushed on for the all-important second goal, which arrived just five minutes after the restart.
Andrea Staskova's lay-off was buried under the crossbar by another player not noted for her prowess in front of goal, Sofie Junge Pedersen.
The scoring was completed when the hosts found a consolation goal in injury time through Celeste Boureille.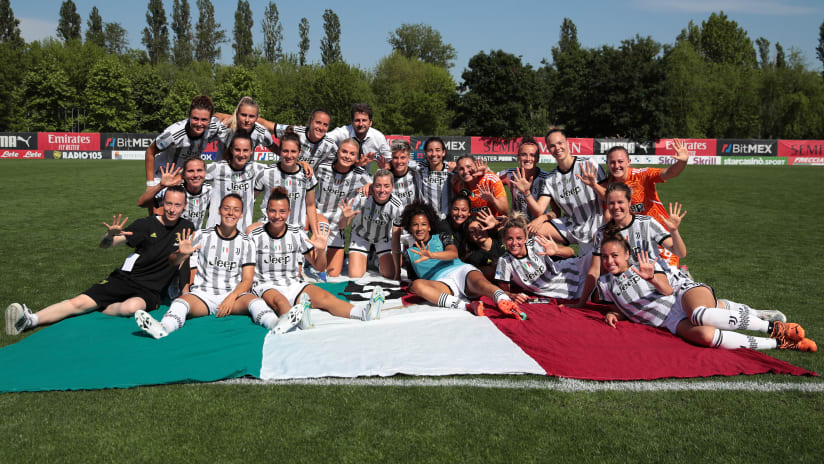 CHAMPION STATS
At the end of the match, the Juventus Women celebrated their fifth consecutive title, arithmetically won the previous week at home to Sassuolo.
The Bianconere topped the table with 59 points, five more than Roma and 13 ahead of third placed Milan.