Juve vs Frosinone: Match preview
Juve vs Frosinone: Match preview
Juve vs Frosinone: Match preview
THE BIANCONERI AND NEW SIDES - Juventus haven't lost against newly promoted sides in Serie A, since May 2013 against Sampdoria. Since then, in 34 games, Juve have won 28 and drawn six times.
20 OUT OF 23 - The Bianconeri have won 20 of their first 23 Serie A matches. In the history of the competition only the Bianconeri (2005/06) and Inter (2006/07) have achieved the same.
24 GOAL-STREAK - Juve have scored in all of the last 24 league games, the longest streak between the teams currently in Serie A.
THREE AWAY VICTORIES - Three wins have been achieved by Frosinone this season. An improvement on their first season in Serie A, in which they had just five wins after 23 games.
JUVE IN THE FIRST HALF HOUR - Juventus scored 14 goals in the first half hour of play, no team has done better in the league.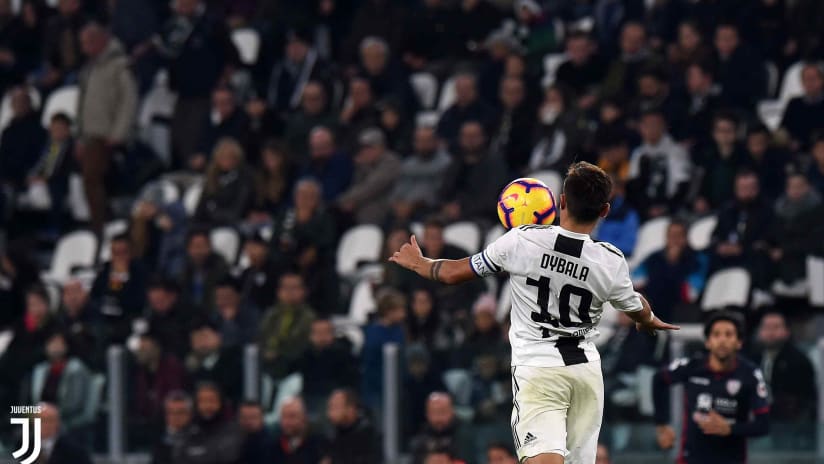 THE SHOTS OF JUVE AND FROSINONE - Juventus are the side that has attempted the most shots in this campaign (423). Only Parma (221) have had less attempts than Frosinone (241).
FROSINONE IN THE FINAL 15 - Frosinone are the side that have conceded the most goals in the final 15 minutes of play (11). Whilst Juventus are the side that have conceded the least during the same interval (two).
18 IN 23 FOR CR7 - Before Cristiano Ronaldo, the last Juventus player to reach 18 goals after the first 23 games was David Trezeguet in 2005/06. Moreover, Ronaldo has become the highest scoring Portuguese player in a single season of Serie A.
THE NUMBERS OF PJANIC - Miralem Pjanic has created 24 chances this season, the most in the division.
DYBALA'S PREVIOUS - After being named to start by Massimiliano Allegri, Paulo Dybala has already scored against Frosinone in Serie A, in February 2016 at the Matusa.