Legend's Corner | Ravanelli: "Let me tell you about Nantes and more…"
Legend's Corner | Ravanelli: "Let me tell you about Nantes and more…"
Legend's Corner | Ravanelli: "Let me tell you about Nantes and more…"
With 160 official appearances in all competitions, not to mention his 69 goals, Fabrizio Ravanelli inaugurates our Legend's Corner.
Legend's Corner is a column designed to give a voice to those who wore the Juventus colours and helped write unforgettable chapters of Bianconeri history and White Feather, as he was nicknamed, in his five years in Turin won practically every trophy in Italy and in Europe with our shirt.
And what better moment to kick off than on the eve of the first leg of the Europa League play-offs against Nantes? The French club brings back fond memories from the 1995/96 season for Fabrizio and Juventus.
So, we give the floor to Ravanelli, one of the stars of that memorable year.
The Europa League is an important and prestigious stage, which I think the Bianconeri can play a leading role on.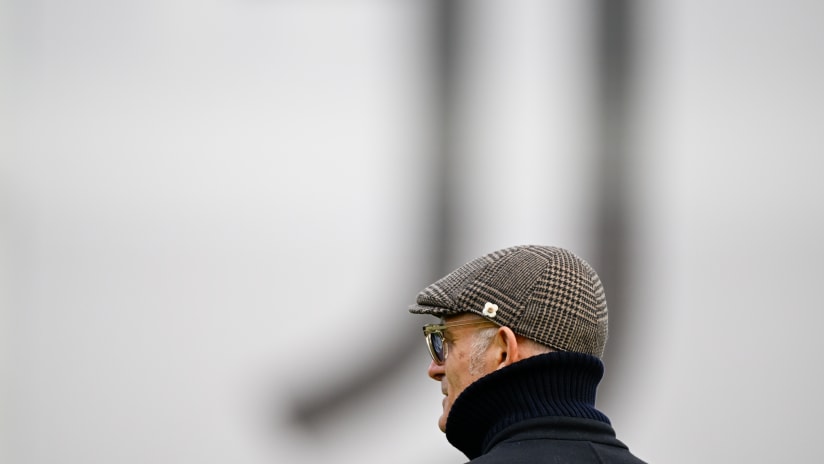 Almost 27 years after the first and only time they met, Juventus and Nantes face off again on a European night, albeit in a different competition because in the 1995/1996 season we met them in the Champions League. Now the focus is on the Europa League, which can and must become an important objective this year. This first challenge over two legs will be very interesting because the French outfit have demonstrated they are a mean side and a tough nut to crack. I watched the game they lost against Marseille a couple of weeks ago. To get the better of them, Igor Tudor's team had to play a composed, clean match from a technical point of view, because Nantes came into the encounter on the back of six consecutive matches without loss. Juventus will have to produced a similar performance. The French side have many talented young players in their squad, but if the Bianconeri approach the tie with determination and spirit of sacrifice they will go through.
This knock-out meeting with Nantes will definitely bring back memories to many Juventus fans of that Champions League semi-final of '96.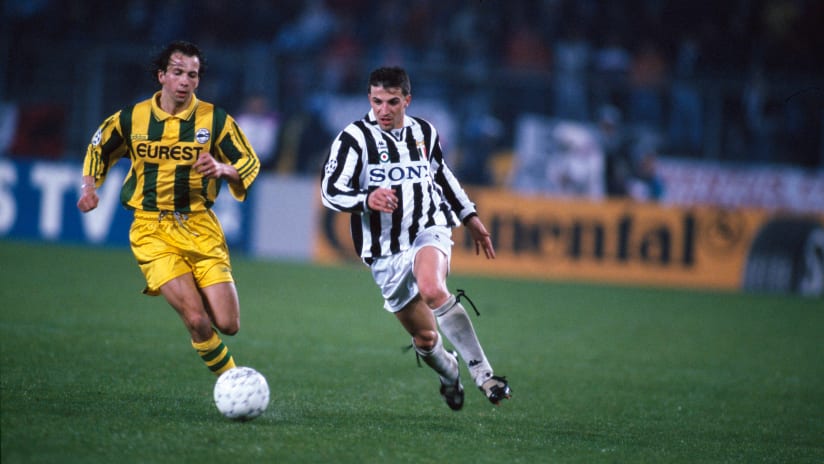 Juventus - Nantes 2-0 UCL 95/96
I remember that our motivation was sky high when we faced the two games against Nantes because we were close to the finish line, we were aware that we were fighting for a place in the final. We knew we were up against a strong side, but we were likewise convinced that we could go through and the 2-0 win in Turin confirmed this. Then, in the second leg even though we lost 3-2, our qualification was never in question. And in those two games it was Vialli who made the difference, not only because of the two goals he scored over both legs, without forgetting that fantastic back-heel that sent Paulo Sousa in on goal, but above all for his charisma. Gianluca was our point of reference, our driving force, and we knew that to succeed we would have had to have followed his lead in everything we did. He was our captain and he paved the way for our success from the first group-stage game, motivating us match after match, to such an extent that the Champions League became our true objective as the months went by. He was extraordinary on the pitch, but also and above all, off it.
Gianluca wasn't a father figure for me, he was more like an older brother that taught me a lot.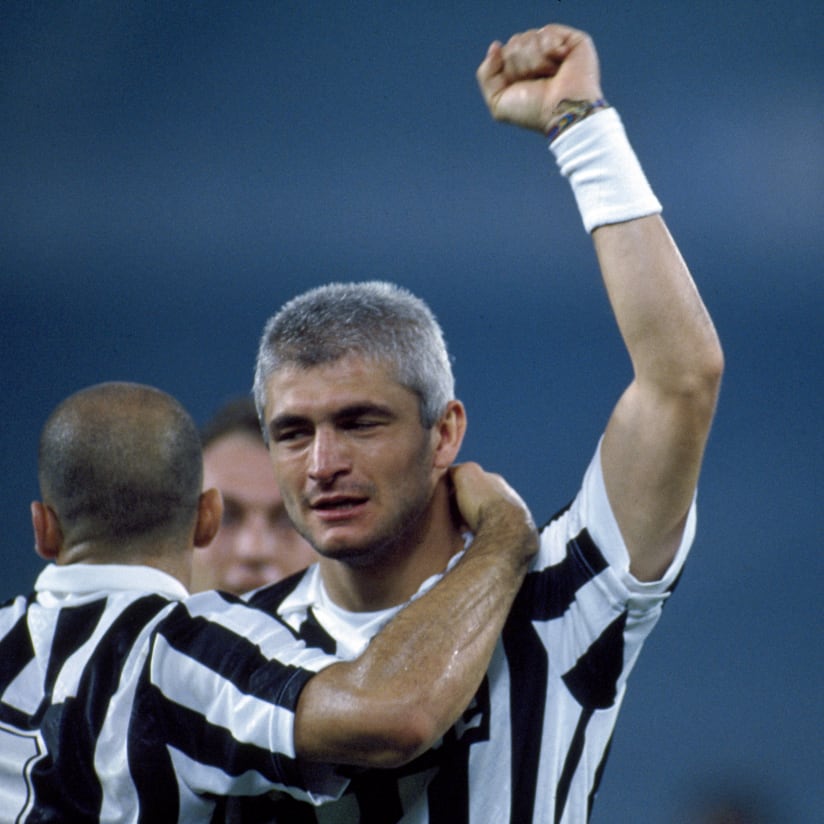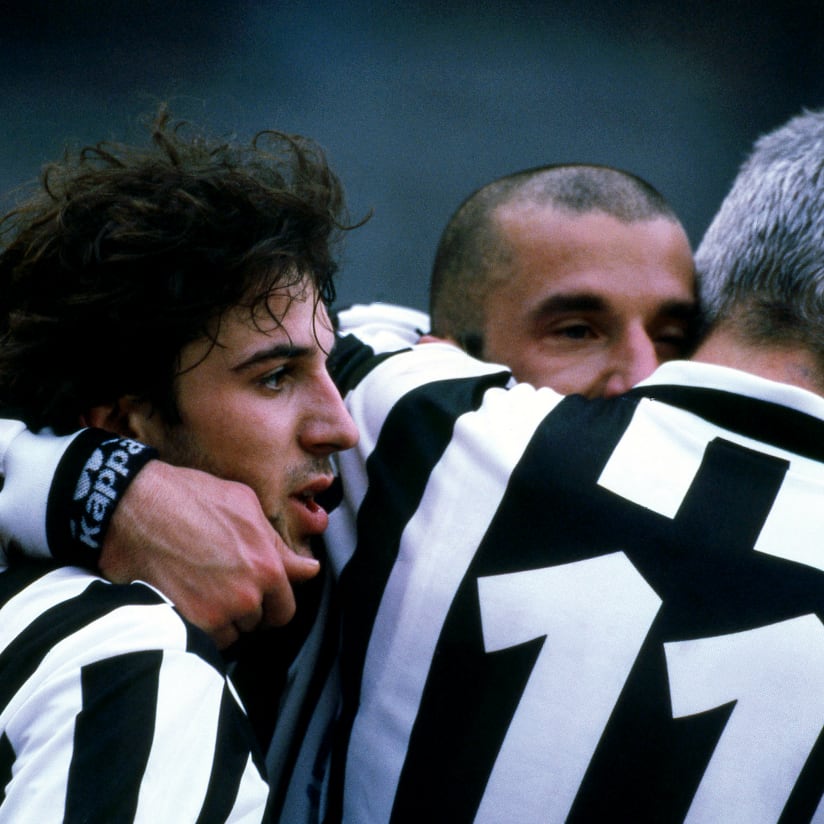 He was always a source of inspiration. The starting line and the point of arrival. The day I met him it was a dream came true because he had always been my hero. I remember the first time I met him as if it were yesterday: I was seventeen and was playing for Perugia in Serie C2. Gianluca came to the Renato Curi stadium with the national team. The moment we met, I told him that he was my idol and as a gesture of thanks, he gave me his football boots. Of course, they still hold pride of place at my home to this very day. This is to reinforce the concept that he was an integral part of my life during my best period as a player, which was undoubtedly the time I spent at Juventus. I still remember how happy I was when I learned that Gianluca was coming to play in Turin. It was wonderful because we were able to share so many special moments off the pitch as well. I will never forget the summer retreats at Villar Perosa, where we were roommates. He led by example, in the truest sense of the phrase. Gianluca pushed me on to become the player I wanted to be at that moment. I am proud to say that I have always tried to be a "second Vialli" on and off the pitch. I observed his way of training, his diet and also his elegant dress sense. I tried to shadow him in everything, which is a source of pride for me. We lived in symbiosis and I remember that when he broke his foot in Rome taking that penalty, for two months I was his chauffeur, trying my upmost to ensure he didn't miss out on anything. He was a great man and the void he's left will continue to be enormous, but I will remember him with a smile because he always had a positive outlook, even in the darkest, most difficult moments. His manners, his elegance and his humility made him unique.
From memories of Gianluca, inevitably linked to the fond memory of those European nights against Nantes in the Champions League, when Vialli was the undisputed match winner, Fabrizio moved on to a deeper analysis of Juve's current historical moment. And in a difficult moment like this, where staying united can make the difference, the words of the former Bianconeri striker sound like a battle cry.
When you wear this shirt, it must be clear that the glorious history of this club comes before each individual player.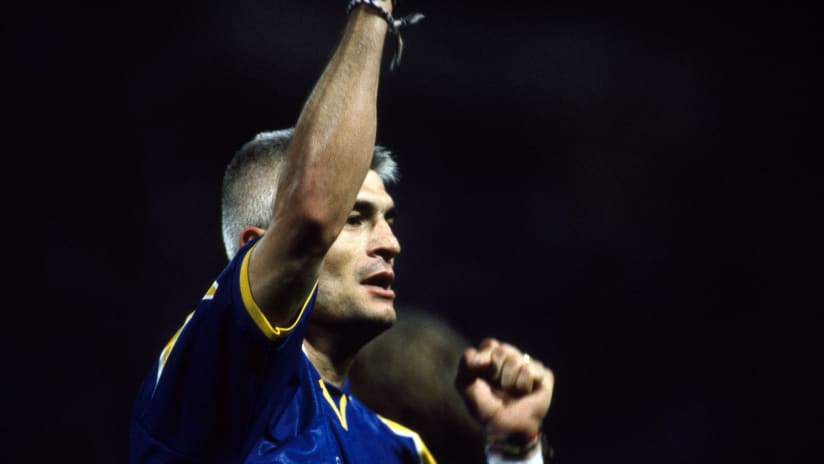 Once the fifteen-point deduction was made official, a knee-jerk reaction on the pitch was inevitable. In fact, after the show of pride against Atalanta there came the home defeat against Monza, which could have further complicated an already difficult situation. After that match, however, I noticed a change in everyone's attitude, due I think to an acceptance of the situation by the whole team. Everyone has assumed their responsibility and since that match they have won in the Coppa Italia against Lazio, reaching the semi-finals means having reached an important objective. You should never forget the team you are playing for. The Juventus DNA offers you a lot, but at the same time it increases your sense of responsibility. I think the players have "joined forces" with the coach and have set off again with the aim of bringing the club as high as possible. You can see that everyone is working in the same direction. And to continue down this path the coach's charisma will play a fundamental role.
Allegri's quality is not up for discussion.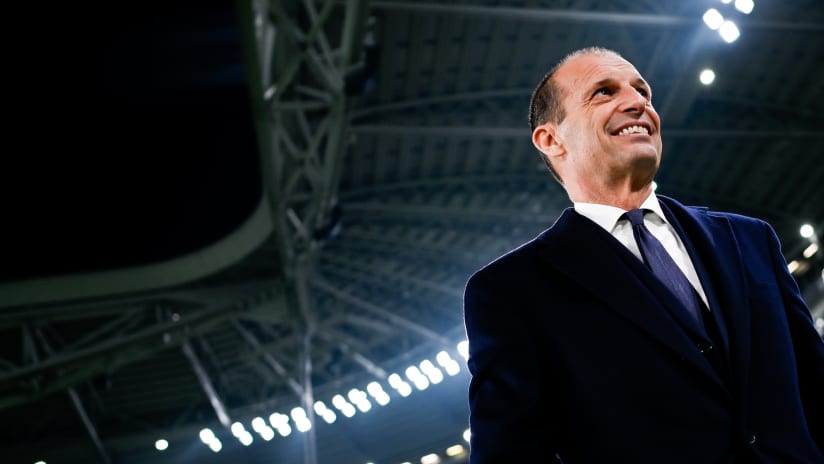 It is clear that over the course of a season, luck plays a part and that Massimiliano has benefitted from the good fortune of the positive impact many of the youngsters have made, youngsters who were beginning to show their quality on both the national and international stage. In this sense, the coach has been very good at making the young players understand they are central to the project and, in return, he has received extremely satisfactory answers on the pitch. He has been repaid with impressive performances and a lot of running. I mention running because these players have shown that they are willing to give their all. These lads seem to me to be mature and possess a mentality that is out of the ordinary for their age. What I mean is that they are much more team players in the strict sense of the term. They come across as being very hungry and above all full of desire to represent this club in the best way possible, on and off the pitch. And the explosion of these talented youngsters, in fact, has raised the bar for everyone and this too can only be a source of pride for the club. I think a solid foundation is being laid for the future.
Between now and the end of the season, Juve are obliged to play a leading role.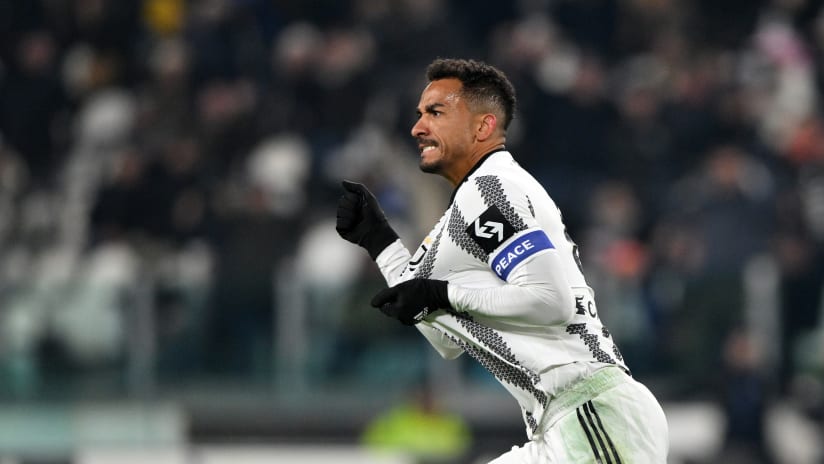 Clearly in the league you have to take one match at a time, set yourself short-term goals that can be achieved, win after win. At the moment this is the only scenario in Serie A, but important lessons can also be learned from this situation. Where the horizon changes, however, is in Coppa Italia and Europa League, where Juventus will have to aim to go all the way. In the Italian Cup the road is already laid out, having reached the semi-final with Inter. Those two games that will say a lot about the Bianconeri. For me, however, the competition that the club must hold in great consideration, especially considering the prestige of the opponents, is the Europa League. Winning it would be more prestigious, being at a European level. It would mean a lot because we would once again be winners at an international level, which would be very important.
If there was a great sense of unity in the group before, now there will be even more.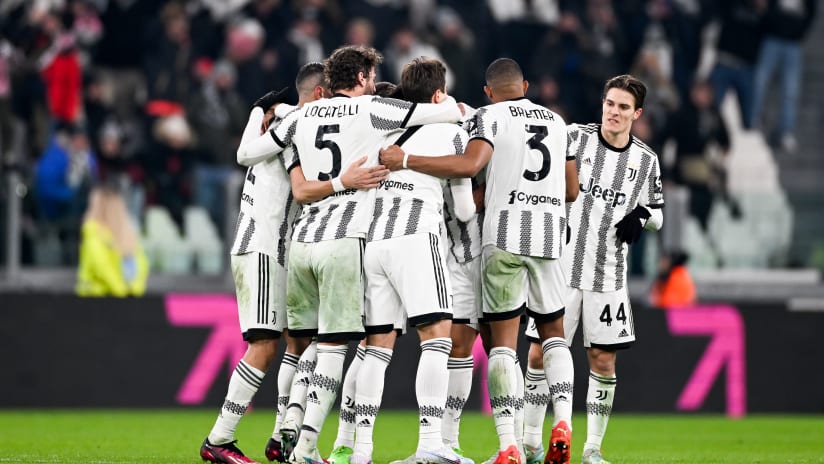 Surely all the players want to prove their worth and show their sense of belonging to the shirt of such a glorious club as Juventus. Juventus is a lifestyle that has always crossed borders, not only in Turin, but in Italy and Europe, able to stir passion in the hearts of millions of people, even during the most difficult moments because it is precisely in these moments that the true Bianconero comes to the fore. Anyone who plays for this shirt must love these colours, fight for them, be ready to suffer if needed, aiming for just one thing: victory. Always. Only by remaining united will this group - even this season - be able to show its worth.