MONTEMURRO & PEYRAUD-MAGNIN: "Chance of a lifetime"
MONTEMURRO & PEYRAUD-MAGNIN: "Chance of a lifetime"
MONTEMURRO & PEYRAUD-MAGNIN: "Chance of a lifetime"
Taking a seat beside Joe Montemurro for the pre-match press conference ahead of the UWCL quarter-final second leg against Olympique Lyon was Pauline Peyraud-Magnin. Fully aware of the task that awaits Juve Women against the seven-time winners when they take to the pitch at 21h00 CEST on Thursday 31 March, the Lyon-born goalkeeper and the coach presented a determined front.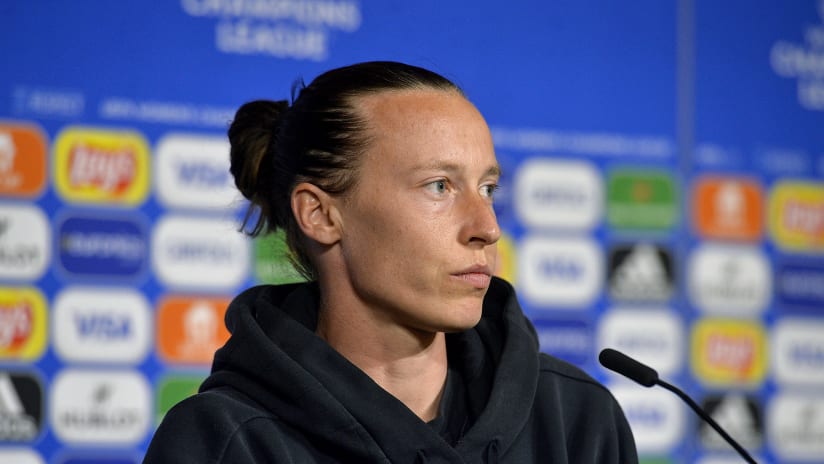 PAULINE PEYRAUD-MAGNIN
"It's a great pleasure to come back to my hometown and I am happy to be playing for Juventus against my former team Lyon. My friends and family will be at the stadium, so it will be a very emotional night for me."
"I never thought we would have reached this far in the tournament when we set off in August. We work hard everyday to reach these results though, and we are ready for the challenge that awaits us tomorrow."
"What we bring into this match are our strength and determination, but I won't reveal our tactics for the game. The mood in the dressing room is our shared desire to show how good we are on this stage."
"It's a match over 90 minutes for both teams - two sides eager to reach the next round, so it will be a hard-fought contest."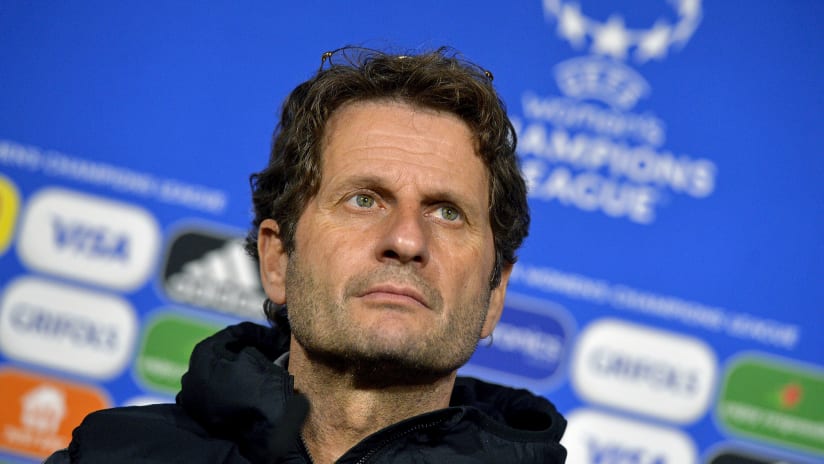 JOE MONTEMURRO
"I have been positively taken aback by the team this week because everyone is fit and raring to go. It's a match that might come along just once in a player's career. Although there is some tiredness in the legs, no one wants to miss out on this occasion - this is a chance of a lifetime."
"I appreciate how we have faced every game in this competition this season. We started from scratch, and we have learned and improved along the way, match after match."
"I still believe that Lyon are favourites. They have an amazing history in this competition, they are playing at home and have rested for eight days. The team is full of world class players, built to win the Champions League. Lyon's is a team made for these matches, and there will be a backlash from them after their pride was stung last week."
"In the first leg, perhaps our tactics favoured them for the first hour. When we changed things around it became a different contest. It's a matter of reading the match."
"I don't know any coach or player who wants to lose. We are here to give it our best. We have no intention to only defend our 2-1 advantage. They will see more of the ball, but we are here to play our game, and we will give our all in an attempt to go further in the competition."
"We have studied two or three options both in defence and attack, which we can employ during the game depending on how the evening unfolds."