Nice to meet you, Weston!
Nice to meet you, Weston!
Nice to meet you, Weston!
Our newest signing, Weston McKennie, addressed invited journalists at the Allianz Stadium this afternoon. The versatile central midfielder, who put pen to paper with the Bianconeri last month, spoke about his background, his position on the field and what it means for him to be playing for Juventus.
"The idea of coming to play here, in a club with a great history, immediately thrilled me. I got to know football as a child in Germany and when I had to choose between this sport and American football, I chose football, and here I am!"
"There was no need to convince me to come to Juventus, because being here is a dream that has become a reality."
THE BLACK LIVES MATTER MOVEMENT
"In Germany, I committed myself to the 'Black Lives Matter' movement: we want to take as much action as possible in order to change the situation; I had full support in Germany and it's great that I can carry on what I believe in here in Italy as well, as the Club immediately showed support in my commitment.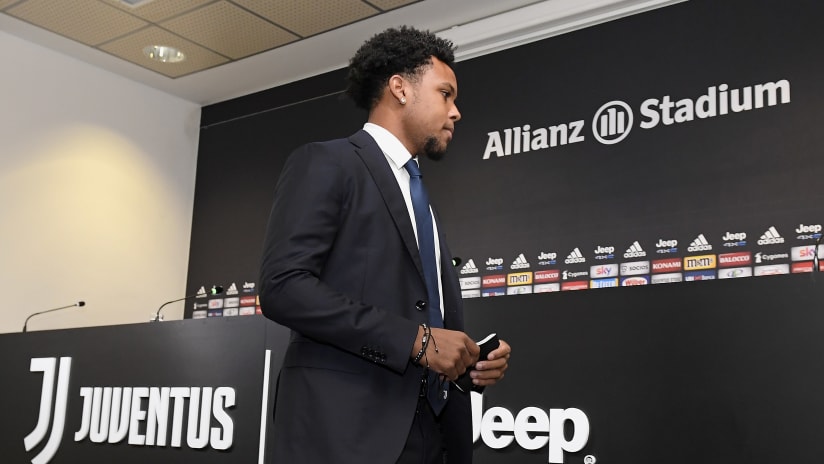 STYLE OF PLAY & TEAMMATES
"My strong point? The recovery of ball possession; I talked to Andrea Pirlo and he appreciates this feature. We are on the same wave length as to my position on the pitch."
"Playing with Cristiano Ronaldo, seeing how he moves and how he works will bring me great benefits."
"It is a great honour to be the first American player in the history of Juventus. Having the opportunity to wear this shirt, representing my country and bringing young Americans closer to football makes me proud."
"Juventus is an international club, it is famous all over the world. In the United States, shops sell the jerseys. If I can contribute to further growth of the brand, I will be delighted."