On Both Sides | Hellas Verona-Juventus
On Both Sides | Hellas Verona-Juventus
On Both Sides | Hellas Verona-Juventus
Verona-Juventus is a fixture that often featured players who played at both clubs. The most famous is a world champion, Mauro German Camoranesi, who spent eight years in Turin after arriving from the Gialloblu.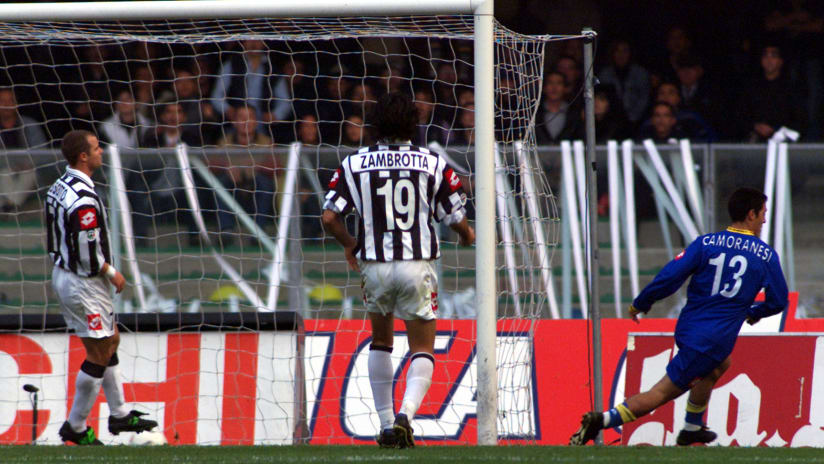 MAURO GERMAN CAMORANESI
It was precisely in a Verona-Juventus match that Mauro Camoranesi stood out to the Bianconeri and became a sought-after player for Juventus, who bought him ahead of the 2002/03 season, after Camo scored against us in 01/02 at the Stadio Bentegodi, having eluded both Gianluca Zambrotta and Gianluca Pessotto, as the match finished 2-2.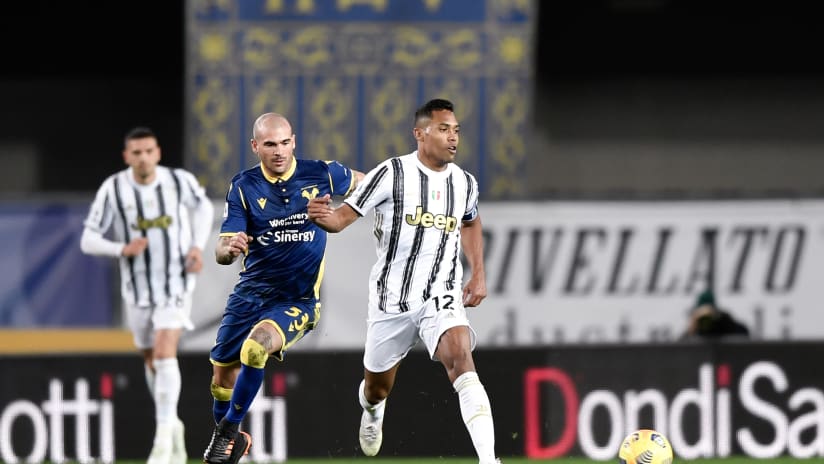 Verona-Juventus 2020/21: Challenging Alex Sandro here is a former teammate, Stefano Sturaro. The midfielder currently at Genoa played for six months in Veneto, facing the bianconeri with whom he spent three and a half years of his career.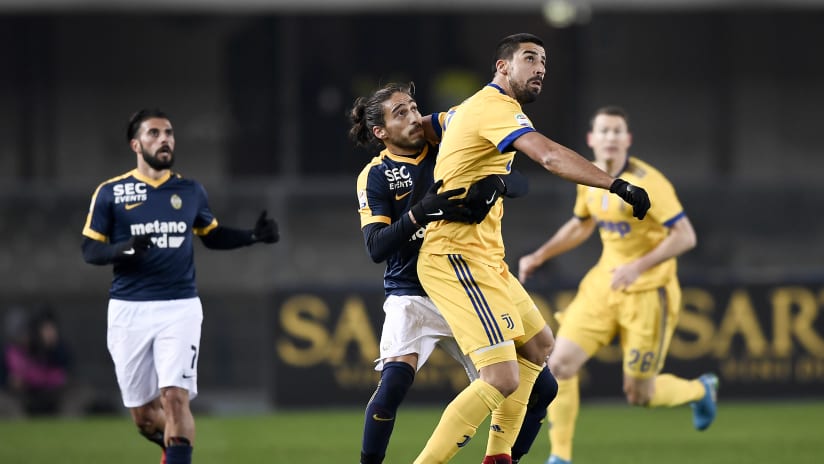 MARTIN CACERES
A duel between Martin Caceres and Sami Khedira. It's the last match of 2017 played on December 30th and the former Juventus player scores a brilliant goal against us with an effort from outside the box. A goal in vein because the Old Lady still go onto win 3-1, but the Uruguayan is still fondly remembered in Turin, having won six titles whilst here.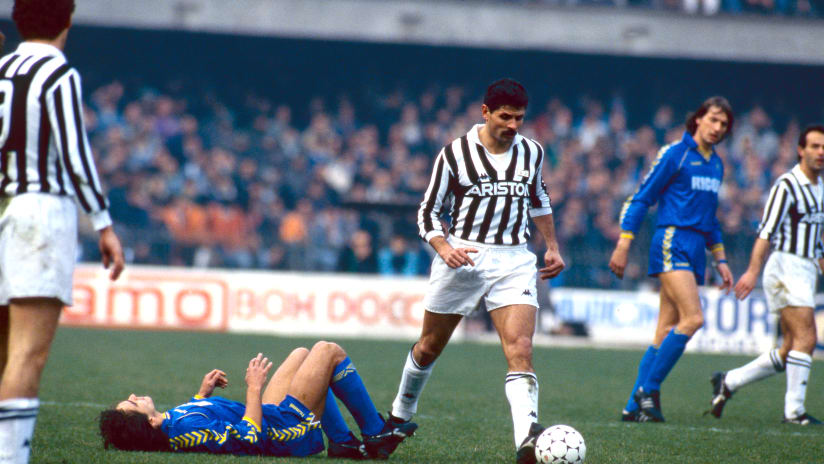 LUCIANO FAVERO
Another example of a defender who has shared experiences with both Juventus and Verona is Luciano Favero. From 1984-1989 he won everything possible at Juventus, from the Scudetto to the Intercontinental Cup. Born in Veneto, he moved from Turin to Verona directly where he spent two seasons.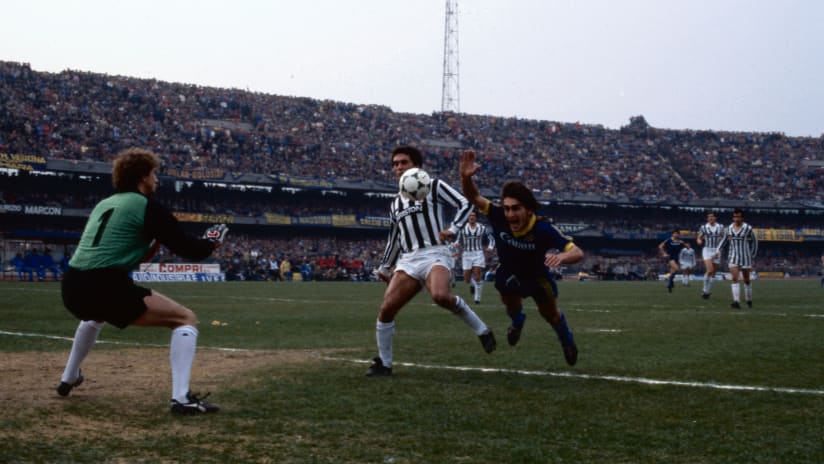 GIUSEPPE GALDERISI
With Juventus he became an adult, with Verona he became great. This is how Giuseppe Galderisi's career could be described, a boy from the Juventus youth academy who shined in the first team when he was still young. In 1983, he moved to Verona (here we see him attacking the Juventus goal) and further developed, winning the title of champion of Italy in the Gialloblu and earning his participation with the national team at the World Cup in Mexico in 1986.