Paulo Dybala meets the Junior Reporters!
Paulo Dybala meets the Junior Reporters!
Paulo Dybala meets the Junior Reporters!
Take Paulo Dybala, Jay, Juventus' Media Center in Vinovo and 20 Junior Members between the ages of five and 11 and what do you get? A truly special afternoon and the third and latest edition of our Junior Reporter series, giving our J-Kids the chance to interview one of their heroes.
Forever the star on the field, Dybala was the star off it too today as the Argentine striking sensation sat down to answer the questions of a room-full of young Bianconeri supporters who swapped school books for note pads as they quizzed the Juve number 21 on everything from memories of his first goal… to why he can't grow a beard!
Right from the off, excitement was sky-high…
As soon as Paulo took his seat, the questions came thick and fast from the lucky Junior Reporters present who had travelled from all over the country – including our first foreign reporter, Alex, from Malta - to attend the event and pose their teaser to La Joya. * *
When did you start playing football? What would you like to improve on? Who do you get on with the most in the dressing room?
So, with a willing smile and a friendly hello, our South American star set about satisfying their burning curiosity…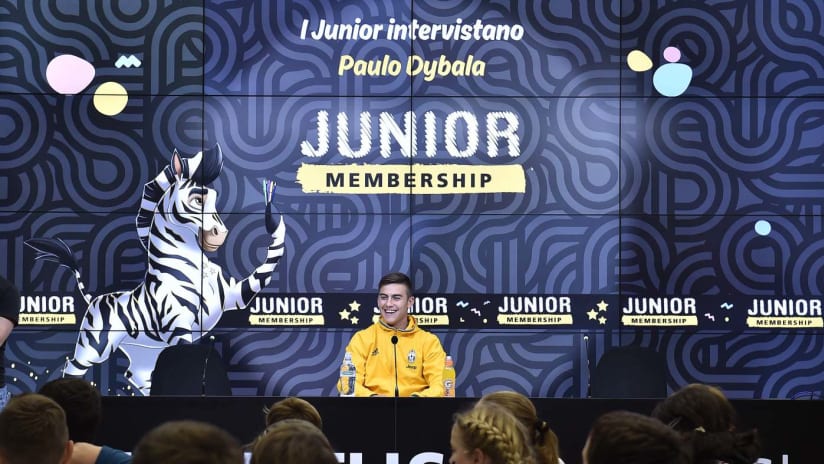 "Ours is a great group and I have a really good time playing with all of them. If I had to choose one person in particular, I guess I'd say Gonzalo Higuain.
"I started playing when I was four years old. Together with my brothers, we drew a goal on the wall of the house and, as you can imagine, my parents were not too pleased! At school, all we did was play football at break time even if the teachers didn't want us to get hurt."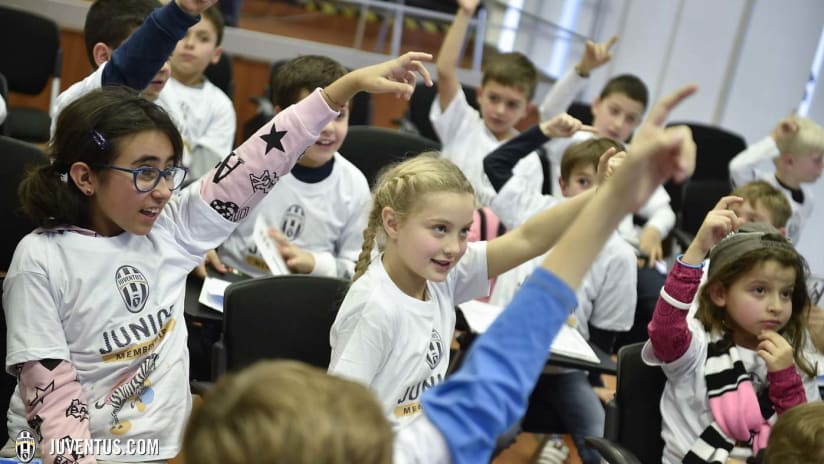 And before games? Is Paulo as nervous as everyone else in the stands before a big kick-off?
"I'm very focused before matches, pretty much as soon as we get on the bus to go to the stadium. Once the action starts, I remind myself that this is what I love doing and this is what all of the hard work during the week has been building towards. When I do that, everything becomes much more simple in my mind."
Having shared tips aplenty of how to make it to the top confessing that crying after a defeat has not happened since he was 17, Paulo joined our Junior Reporters in concluding the press conference in style with autographs, high-fives and of course the traditional team photo.
For those budding Bianconeri journalists out there, there will be further opportunities to pose questions to players by buying a Junior Membership and entering the contest on this page. Not that the J-Kids experience stops there… stay tuned for more upcoming exciting events !