Pirlo: "I'm in the right place at the right time"
Pirlo: "I'm in the right place at the right time"
Pirlo: "I'm in the right place at the right time"
Andrea Pirlo faced the media for the first time since being appointed as Bianconeri boss. The Juventus coach answered questions from invited journalists at Allianz Stadium and discussed several topics including his football vision, the Bianconeri players and the mentality his Juve needs to have to continue winning.
STYLE OF PLAY & MENTALITY
"I want to bring back the enthusiasm, with proactive football and domination of the play. I said two things to the lads: 'you must always have the ball' and 'when you lose it, you must get it back quickly'.
"I'm convinced that I'm in the right place at the right time. Tactically, we could play with either three or four at the back. I have no fixed models. We must always be willing to make sacrifices, when there is a goal we all have to reach it together."
THE BIANCONERI PLAYERS
"Arthur is a quality player who can cover many roles and will be very useful throughout the season. Paulo Dybala is an important player and he will be part of the project.
"Quality players can play together on any team. The important thing is that everyone makes the necessary sacrifices and thinks about the team."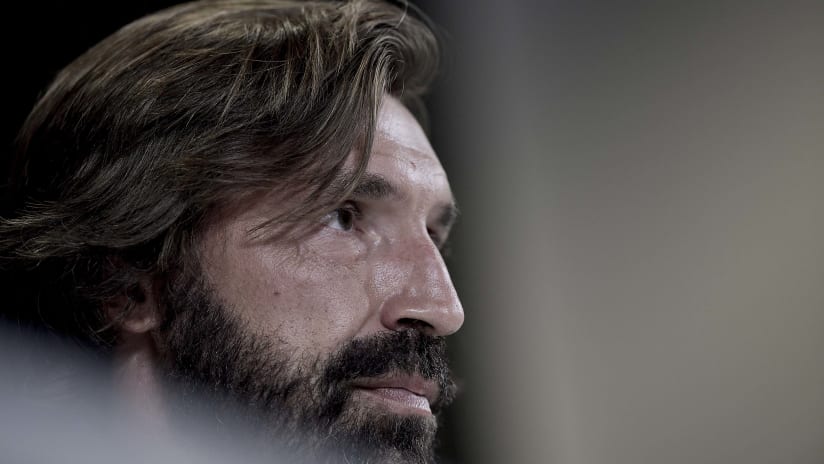 THE JUVE WORLD
"I immediately felt at ease being here, I met with many people again with whom I'd already worked with.
"The enthusiasm must be brought day by day. We need to speak to the players, have them participate in training and make them understand what we want of them. Juve's goal is always one: to win."
GONZALO HIGUAIN
"I spoke with him. He's a person that I admire very much and who has played an important part here, he's a great player, but we have decided that our paths must be separated. The cycle has come to an end, and as professionals we looked each other in the eye and decided to make this decision."
PIRLO'S MEN
"Bringing in Tudor was my decision. I needed an assistant with experience, who was a former player, a former defender and above all else with a certain type of personality, plus he was a former Juventus player, so it was the perfect choice."