Press Room | Comments after Juve-Venezia victory
Press Room | Comments after Juve-Venezia victory
Press Room | Comments after Juve-Venezia victory
Massimiliano Allegri
"In this moment it was important to win. We made a good start to the game, for about twenty minutes, then Venezia came out, and a draw was in the air: we missed chances and simple pases, giving them opportunities to come forward, we also suffered a little in the heat. After they drew level, we did well to go back in front immediately and not suffer anymore. Miretti? Bravo, he knows how to play football, he has shown the tranquility of a veteran: he is young, do not give him excessive pressure. I am very happy for Leo, who has experience, charisma, knows how to look for the ball with malice."
Leonardo Bonucci
"It was the best possible birthday: it goes without saying that when I wear the captain's armband, something extra clicks: I try to be an example, even if this must always be done, not only when wearing the armband. This year we were just a few points off from fighting for the title, we take note, to return to being among the top places next year. Miretti? A great performance from him, he played vertically. I just told him to play calmly, like in Under 19 and Under 23, and in case he made a mistake, look ahead because everyone is makes mistakes."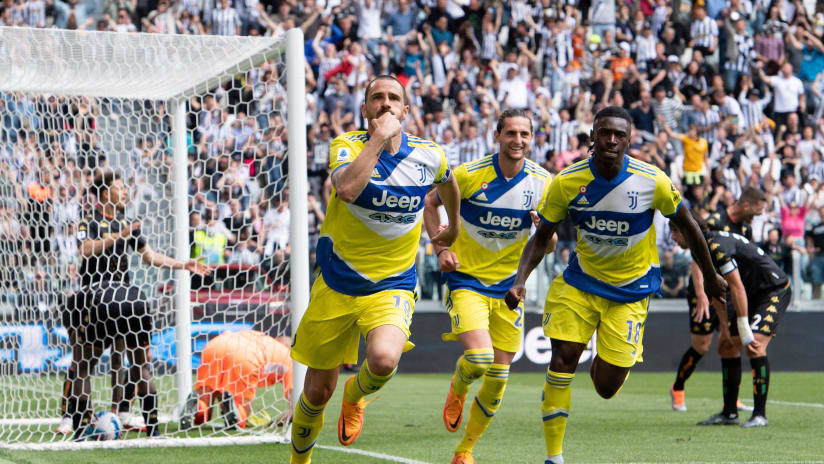 Fabio Miretti
"An indescribable pride: I am lucky enough to be involved in the youth sector, being part of the Under 23 project which the Club focuses on a lot and today to be here, in a stadium where I have always been a fan, is beautiful. I am an attacking midfielder, that is my ideal position, but I can also play the role of midfielder, or play in front of the defense. The Under 23s? They prepare us well for the jump up to the first team, training the players in Serie C."