Press room | Reaction to Napoli v Juve
Press room | Reaction to Napoli v Juve
Press room | Reaction to Napoli v Juve
Massimiliano Allegri and Giorgio Chiellini reflected on Saturday's 2-1 defeat to Napoli after the final whistle at the Stadio Maradona.
Massimiliano Allegri
"Defensively we played very well today, unlike against Udinese and Empoli. I have no complaints about my players. The game was decided by individual mistakes and moments. We obviously need to do better technically because we were a bit sloppy and should have scored another goal in the first half but we played with real character. Napoli deserve credit for the win.
"Now we need to make sure we get off on the right foot in the Champions League by winning, because things look different after a win. At the moment we're paying the price for every mistake but we'll keep working away.
"We played well tonight and it was a step forward, but there's not much you can say when you lose. It's a long season so we just have to start winning, then stay focused so we can keep it up."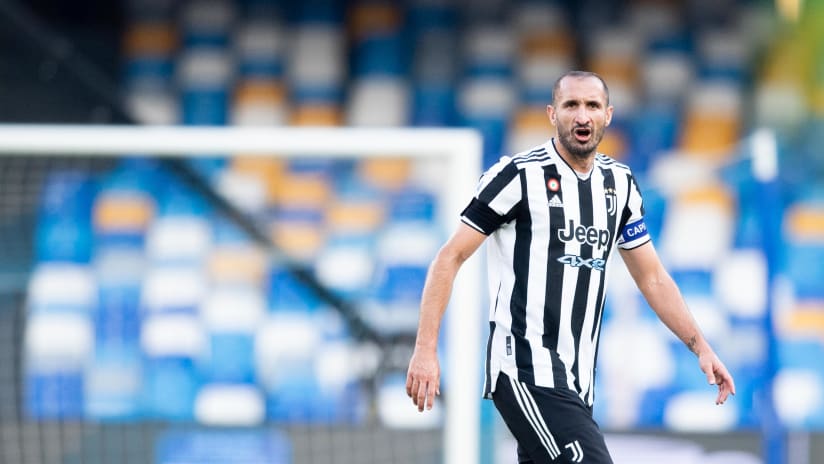 Giorgio Chiellini
"We stayed compact as a team throughout the match. We can be pleased with the the way we played given all the difficulties we had. We deserved to come away with a result but right now we just need to get our heads down and keep working hard to improve."We knew there would be objective difficulties; obviously we didn't expect to start the way we have, but that's football. We must stay calm and keep playing with the desire we showed today."We need to play more as a team and I think we applied ourselves better today. We'll get back up there slowly but surely. We're obviously angry with the result but we have to maintain a sense of balance."