"Ready, Player, X": Rita Guarino speaks at TEDx
"Ready, Player, X": Rita Guarino speaks at TEDx
"Ready, Player, X": Rita Guarino speaks at TEDx
Technology Entertainment Design, better known by the abbreviation TED, is the American format that has become famous all over the world. It is a live conference that welcomes leading personalities who create and engage in dialogue that focuses on personal and collective growth.
TED promotes the TEDx program, a series of events around the world held under a license granted by TED, which, today in Turin, saw Juventus present at the event.
"Ready, Player, X", the title of TEDx 2020, had as its key theme that of the game and of being involved until the end.
Together with 14 other speakers, Juventus Women head coach, Rita Guarino, accepted the new challenge by taking to the TEDx stage to talk about those moments when life and circumstances challenged her. She particularly spoke about the moment that changed her life, and the moment that gave life to her respected career.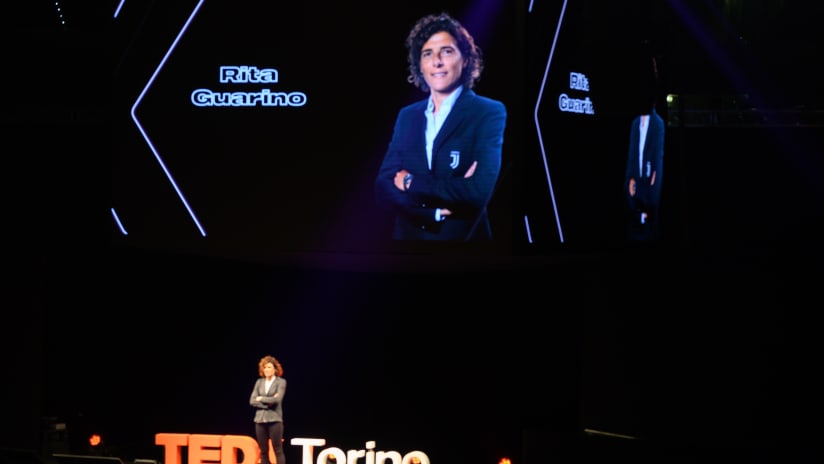 "That day at the Allianz Stadium," said Rita Guarino, as she recalled last year's "Premiere" between Juve-Fiorentina, a historic event for women's football in Italy. "We all had eyes full of joy and it was like experiencing a beautiful film, whose script, however, had been written many years before, when women's football teetered in oblivion. They were years of fatigue, sweat, but also years of fighting prejudice and commonplaces; they were many years spent eradicating that belief and the common thinking of the inadequacy of women to practice this sport."
She then added: "Things are changing and that day dignity was restored to the athlete, to the woman and also to football, because I finally saw a social journey taken by men and women who walk together in the same direction. If we assume the idea that our future starts from our history, we can say that today the new generations have a fertile ground to dream and build theirs."
Juventus' participation in TEDx once again confirms the club's strong desire to look ahead, venturing into contexts outside the game and one which enhances a whole series of initiatives aimed at education, training and personal growth.