Thank you and farewell, Rita!
Thank you and farewell, Rita!
Thank you and farewell, Rita!
After four successful years at the helm of Juventus Women, Rita Guarino and Juventus' path will go their separate ways: from the bottom of our hearts, thank you Rita!
The journey between Coach and Club commenced back in 2017 – the year Juventus Women was founded – where Stefano Braghin put his trust in Rita Guarino to take charge of a promising and exciting project, that demanded the very best and she didn't disappoint.
Under her tutelage and alongside her staff, Guarino got the best out for her girls from the very first official fixture – a 13-0 win in the Coppa Italia against Torino. It was with that first taste of victory, where she instilled a winning mentality and a constant desire to do better.
The consistent performances and the ruthless displays made it evidently clear that her and her side were going to be a force to be reckoned with, and it has only proven to be true… In their debut season, Guarino lead the Bianconere to their first ever Scudetto triumph (defeating Brescia in the league play-off), before then going on to claim an additional three more in the following three successive seasons. In fact, in a total of 111 matches, Guarino has tasted victory no less than 92 occasions, seeing her Bianconere score 339 goals and concede only 66. But that's not all, Guarino also guided her charges to the Coppa Italia trophy in 2019, and to two successive Italian Super Cups.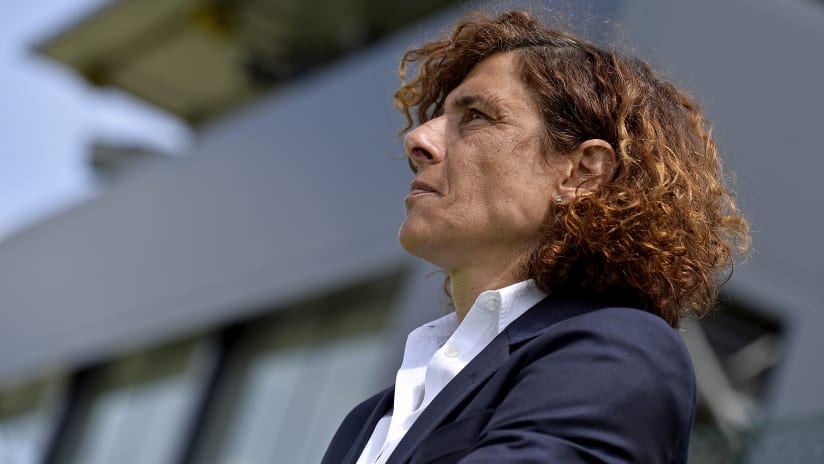 Thank you, Coach Guarino! 
Nevertheless, when one reflects on her time on the Juventus bench, Guarino's impact goes beyond the trophies and the countless records set: her leadership, worth ethic, knowledge and ability to not only allow her players to go in search of their dreams but to achieve it too, is something few coaches are able to achieve, yet she managed to do so effortlessly and with finesse.
On Sunday, in the final league match against Inter, she will chase another record and raise yet another trophy with the Juventus crest above her heart. It will be the moment to say goodbye together, to remember all the extraordinary things we did together, smiling for the thousand battles won side by side. It is difficult to imagine a better farewell.
And so, as we look back on these four glorious years spent with Guarino in charge, we can only do so with a broad smile on our faces, as they were filled with unforgettable memories, silverware and pure joy.
Thank you, Coach, thank you for everything!