UWCL | MONTEMURRO & SEMBRANT: "We go on the pitch to win"
UWCL | MONTEMURRO & SEMBRANT: "We go on the pitch to win"
UWCL | MONTEMURRO & SEMBRANT: "We go on the pitch to win"
Coach Joe Montemurro and defender Linda Sembrant presented Champions League group match against Lyon on Thursday 27 October to the press. The Juve duo were in no doubt as to the pedigree of the opposition, but stressed Juventus' quality and that the aim is to raise their game tomorrow at the Allianz Stadium.
JOE MONTEMURRO
"The name Lyon is a name that instills fear and we face them after their surprising defeat. They will certainly want to control the game immediately and I expect a very intense start at a very high level. They press very hard, if we have the opportunity and the courage to overcome this pressure we can find spaces. My aim is to prepare the team for each moment in the game. I want my players to be ready to react to everything.
"Mental freshness in these moments is key. Confidence in your game and in your abilities must be the basis, then you have to be good at reading the moments. We are growing, but undoubtedly Lyon have another level of experience.
"Arsenal and Lyon are two great teams, with important players and undoubtedly group favourites. We have a deep, strong squad, but with many matches sacrifices are made. I've always thought about what's best for the players. We are growing, we are closing the gap, but of course there is still work to be done. In Italy the level is rising and that is good for everyone."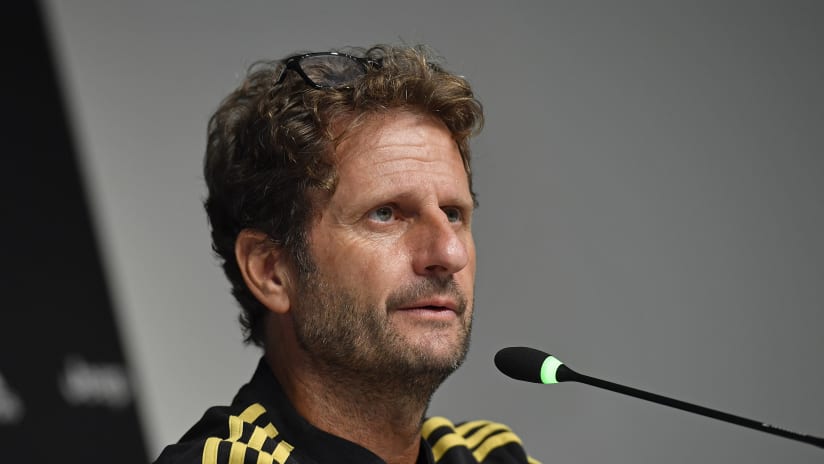 LINDA SEMBRANT
"We have played many times against Lyon, but we have grown a lot, we are another team compared to my first day here. Last season we took a big step in Europe and we want to improve further. We have more experience, we have grown by measuring ourselves against the strongest and we are better prepared.
"We expect Lyon to set out to make up for their defeat, but we have to think only about ourselves. We have been working hard these days and we are ready to give everything to bring home a positive result. We will do everything to get the three points, this is our mentality: we go out on the pitch to win. However, Lyon are still Lyon - a great team and recent results don't count for anything.
"Tomorrow we want to have a great match in this stadium. The fans will be important, the evenings here have been incredible."