Black & White Stories | Chiellini the captain
Black & White Stories | Chiellini the captain
Black & White Stories | Chiellini the captain
"In recent seasons it has been a great pleasure to play alongside captains like Alex Del Piero and Gianluigi Buffon, now I hope to prove that I can reach their heights," after having had the honour of leading the team out as captain on a few occasions, Giorgio Chiellini fully inherited the armband in 2018, a consequence of his becoming the player with most appearances in the Bianconeri squad.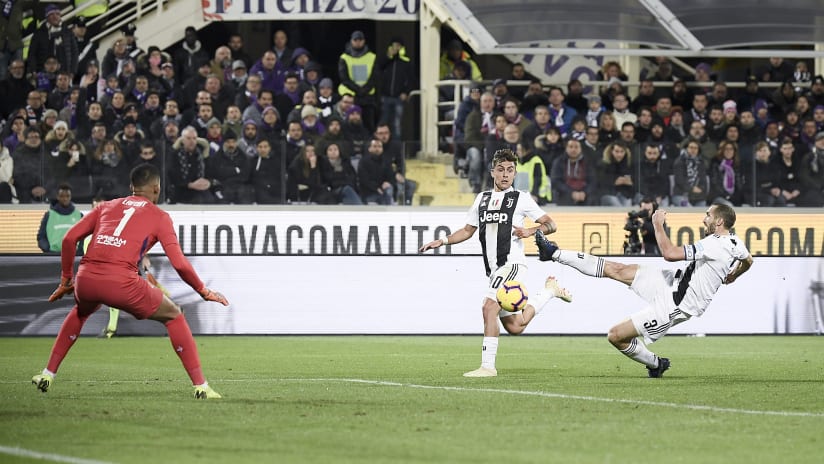 1 DECEMBER 2018
En route to collecting an eighth consecutive scudetto, Giorgio embellished his year with an extraordinary goal. The memorable moment -a goal on the volley with his right foot - arrived in Florence. This distinctly unique goal was part and parcel of that Juve side, which was excelling in all departments and had already put more than one hand on the Serie A winner's trophy after an almost perfect first half of the campaign.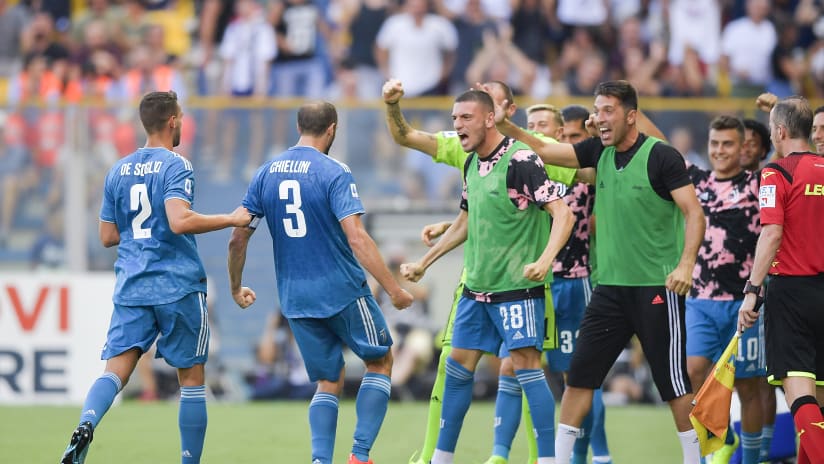 24 AUGUST 2019
Season 2019-20 started in Parma. Giorgio took 21 minutes to put his name on the scoresheet with the only goal of the game. Pouncing on a half chance in the opposing penalty area was an added element of Chiello's expertise, which the team would be deprived of for a long period due to serious injury.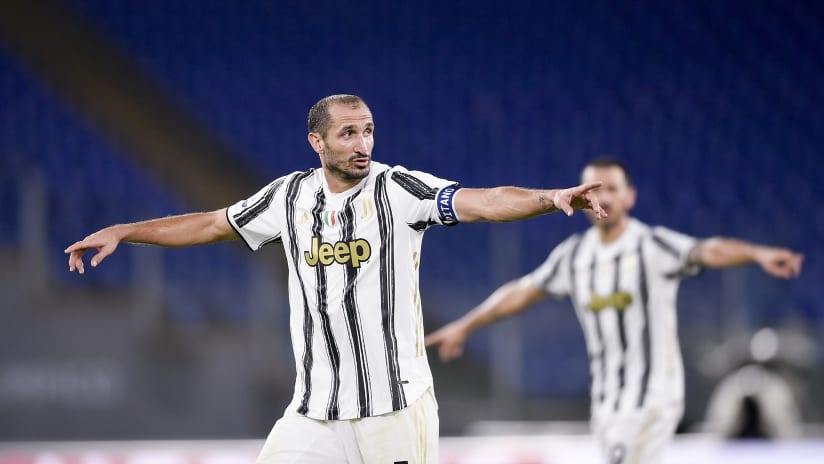 6 FEBRUARY 2021
A snapshot of Juventus-Roma summarises that the understanding between Chiellini and Leonardo Bonucci had reached almost telepathic levels. Giorgio and Leo, the clearest example of what it means for two defenders to think and act together to provide the backbone to an entire team.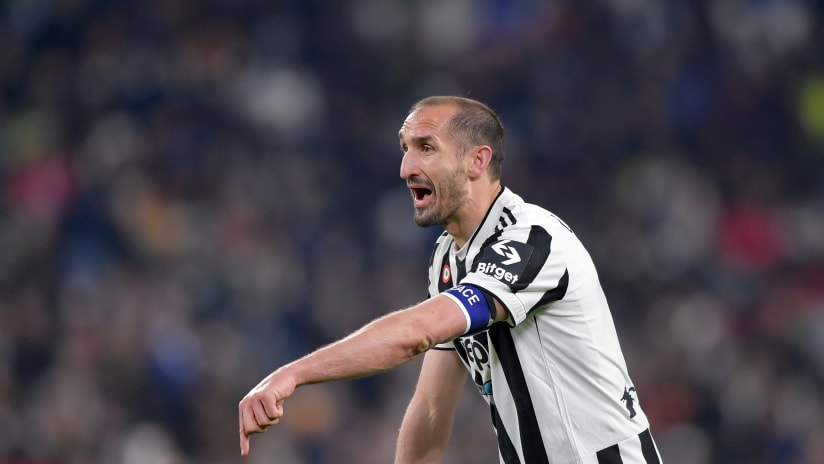 3 APRIL 2022
The day of Juventus-Inter was match number 553 in his seventeenth year with Juventus, making Giorgio Chiellini the third highest appearance maker in Bianconeri history.