Black & White Stories | In the past against Nantes
Black & White Stories | In the past against Nantes
Black & White Stories | In the past against Nantes
Nantes will provide the opposition in Juventus' inaugural match in the Europa League.
The two sides have met just once in the past and it proved to be thoroughly satisfying for the Lady. It was the semi-final of the 1995-96 Champions League, which Juve would later win in Rome.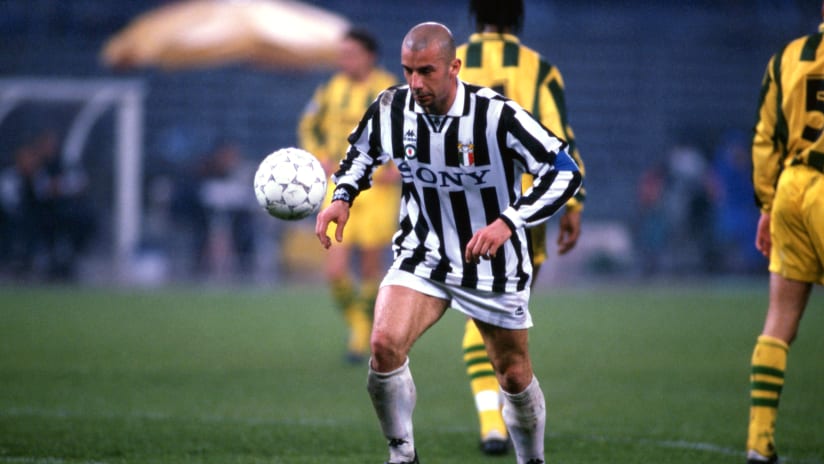 LEADING BY EXAMPLE
Gianluca Vialli was the outstanding player when Juventus hosted Nantes. The first leg of the semi-final was played at the Delle Alpi and the first half ended goalless.
From a corner at the beginning of the second half, the Juve captain diverted the ball into the net with his knee. The deadlock was broken.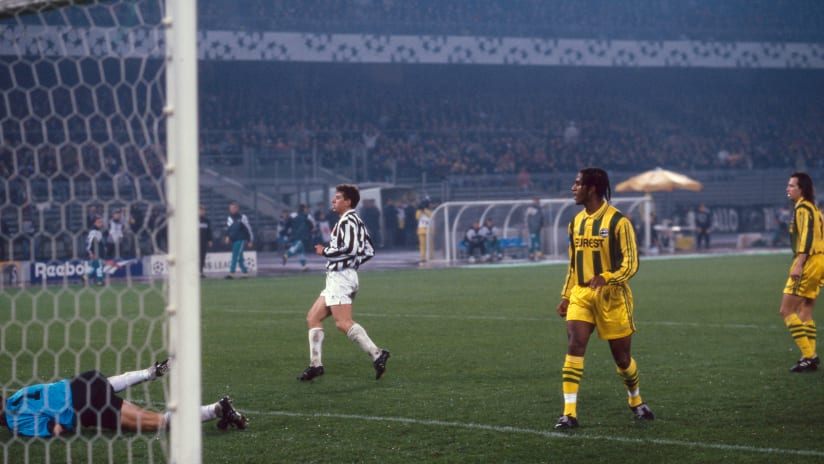 STEPPING UP TO THE MARK
Making the home leg victory safe was Vladimir Jugović with an unstoppable shot from outside the box. The goal that doubled Juve's advantage confirmed the midfielder's great season.
It also set the scene for the Serb's climb to glory, which culminated with the decisive penalty kick against Ajax in the final.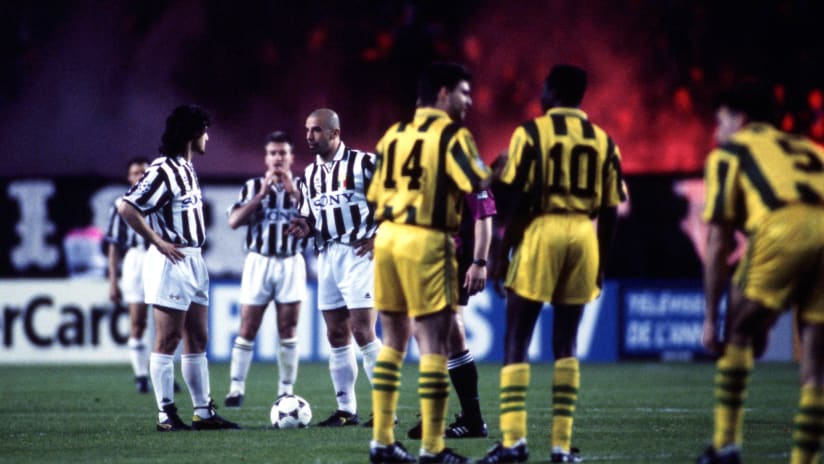 VIALLI ON REPEAT
Two weeks later Nantes welcomed Juve and the whole city pushed their side on in a bid to write history by overturning the deficit.
But once again it was Vialli who set the direction of the evening by opening the scoring. And due to the double value of away goals as dictated by the rules of the time, it was a decidedly precious goal.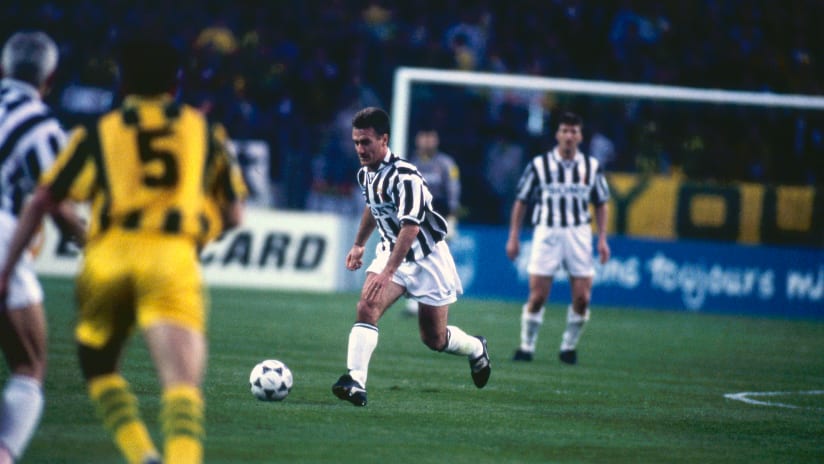 FRANCE BECOMES BLACK & WHITE
Didier Deschamps took a grip of proceedings for Juve in his native land because the Bianconeri taking the lead was only the first act of a roller-coaster evening. The opening half ended 1-1 folllowing Eddy Capron's goal.
With a touch of class, Vialli released Paulo Sousa through on goal on 50 minutes to restore Juve's lead. Trailing 2-1 on the night and 4-1 on aggregate the French side needed four goals to complete the comeback.
Japhet N'Douram and Franck Renou scored for Nantes but Juve's passage to the final was never in doubt.