Buffon: "We'll bounce back from Barca"
Buffon: "We'll bounce back from Barca"
Buffon: "We'll bounce back from Barca"
Gianluigi Buffon gave a number of interviews to the media today, including a long chat with Juventus TV's Claudio Zuliani.
The skipper looked back on Tuesday's defeat to Barcelona and detailed what Juve have learned from it, shared his thoughts on Leo Messi, Paulo Dybala, Rodrigo Bentancur and Gonzalo Higuain, then underlined the team's desire to bounce straight back and enjoy another successful season in Italy and on the continent.
BARCELONA IN THE COLD LIGHT OF DAY
"We're still feeling a bit bruised, as you might imagine. When you're used to winning and being the best team on the pitch most times you play it's pretty annoying to come back after a game like that. It's a good thing to feel annoyed, though. Great teams and great men prove themselves by coming though tough times.
"We've looked back at the key moments of the match with the coach and analysed it from a technical and a tactical perspective, as we always do. We were up against a great team and we lost badly, but if you look at the match closely I think it's fair to say it was a heavier scoreline than we deserved, given the way we played for an hour at least.
"It just shows you once again that if you want to match or beat those three or four teams in the world who objectively speaking are a notch above us, then it's absolutely crucial we stay tight as a unit and play an aggressive game."
KEEP CALM, EVEN WHEN LOSING
"We were chasing the game in the second half and ended up leaving ourselves exposed – you can't afford to do that against teams like Barca. You have to keep a clear head at all times, be mentally strong enough to stay in the game and understand that you have to dig in even if you're trailing because sooner or later a chance will come your way and when it does you have to take it.
"You have to keep playing confidently and stay composed, which is what we didn't do after they took the lead. That's something we need to improve on for sure."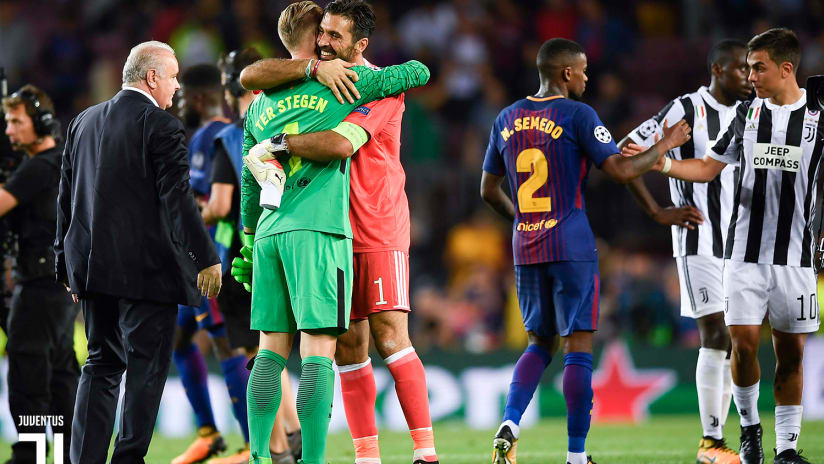 MESSI BEATS BUFFON AT LAST
"I wouldn't say it was entirely inevitable but considering the sheer number of goals he scores, I think facing Messi four times and not conceding any was something of a record.
"When you play against him you see the look of determination on his face as he makes certain movements and in the way he sets himself up for a shot and strikes the ball. You realise that he's on another level.
"When someone like Leo or Cristiano Ronaldo hit the ball, it becomes heavier than when a 'normal' player hits it. At the end of the match I congratulated him and I meant it.
"We're lucky at Juve to be able to play against players of that calibre on a regular basis. You have to understand what it really means to play against them; often people in Italy don't realise quite what level they're on."
"Last year I said Dybala was up there among the best five players in the world, and there have been times when he could have held his own in the top three. I stand by that, regardless of how well he might play in a one-off match.
"We didn't play well as a team in Barcelona and that didn't help him play to the best of his ability.
"Given how consistently he's been performing over the last year and a half I think he deserves the attention. I've played with and against lots of great players and I can tell you that Paulo is up there among the best."
"Rodrigo is no surprise to those of us who see him in training every day. He may be young but he's very smart and very reliable from a technical, tactical and mental point of view because although he's come from another league he's used to handling lots of pressure.
"He makes everything he does with the ball look simple. That means Mother Nature has blessed him with something special."
"I'm very happy that Gonzalo can't accept losing and that he can't accept seeing himself and Juve not playing to our full potential. I like that: it's the sort of thing that motivates you to improve and do something different and constructive for yourself and the team."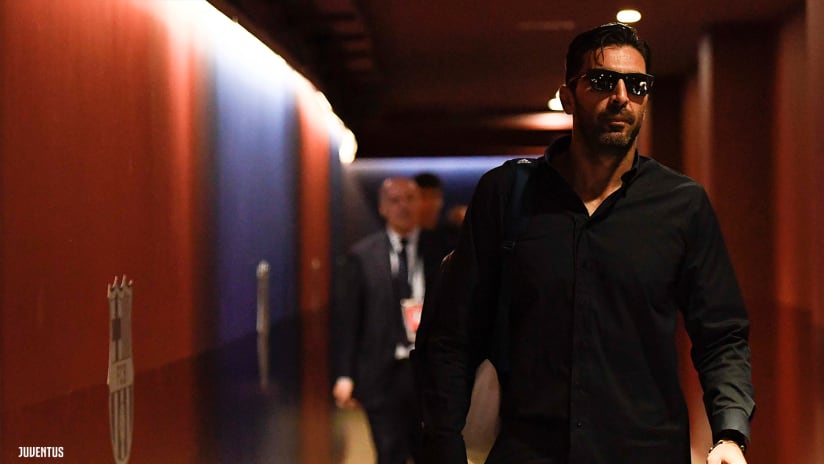 "There's nothing unusual about losing away to Barcelona – it's the sort of game you can always lose. The Juve we saw in the first half is a team that can give anyone a game – Barcelona, Real Madrid, Bayern. The Juve we saw in the second half, when we opened ourselves up trying to get back into the game, is a team that inevitably ends up losing that sort of match.
"Strategy is important in football, just as intelligence and team unity are important: if you're playing a team that's better than you, you'll struggle to win by going on the attack. The mistake we made was not understanding that we needed to carry on playing the way we had in the first half, as the coach told us to do.
"The match against Sassuolo on Sunday is an opportunity for us to get going again with renewed confidence, togetherness and Juve mettle."
"Every year Juve concede goals at the start of the season. It's partly to do with the fixture list and partly because when players come and go it takes a while to hone the defensive side of things.
"When you're not quite so balanced you obviously end up conceding more, especially if you're up against the likes of Messi, [Luis] Suarez and [Andres] Iniesta. We do need to improve our balance though and be more compact if we want to have our say in Italy and in Europe. Being strong at the back is essential."
"I'm confident because we have a great group of lads, fantastic team spirit and we're a strong side. We have everything we need to be successful in Italy and, if we create the right conditions, in Europe too.
"The three of us goalkeepers are all on the same page and we work brilliantly together. Juve have maintained their strength as a team we've improved individually too.
"What we must all try to do is understand when to dig in and be able to read the game so that we know what we need to do at certain stages of the match. If we improve that side of things, it will be a big step forward."
"The Milan sides are on the rise again, Napoli are still Napoli and Roma have changed tactics and probably have a different philosophy too now with a new sporting director. It all points to it being an evenly balanced title race, but we'll find that out at the end. Last year we won the league by a smaller margin than in previous seasons after all."