Juventus agree partnership with Betfair
Juventus agree partnership with Betfair
Juventus agree partnership with Betfair
Juventus is pleased to announce that Betfair will become the club's Official Gaming and Betting Digital Partner for the coming seasons starting from 2017/18.
The agreement sees Juventus join forces with an industry leader in online gaming and an important presence in the Italian market since 2008 via www.betfair.it.
The bookmaker merged with Paddy Power in 2016 to create one of the biggest online gaming groups in the world, Paddy Power Betfair Plc.
As part of the partnership, Betfair will be able to use Juventus' name and image rights in their promotional material in Italy and indeed around the world in Europe, America and Oceania.
Juve supporters can look forward to benefitting not only from exclusive online offers but also the chance to win extraordinary black and white experiences as a result.
Betfair branding will now be visible both inside Allianz Stadium, Juventus Training Center and in a variety of club publications across its digital channels.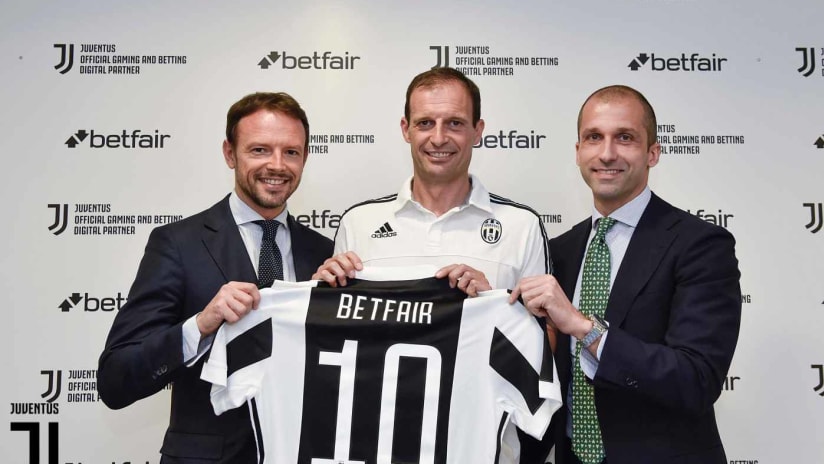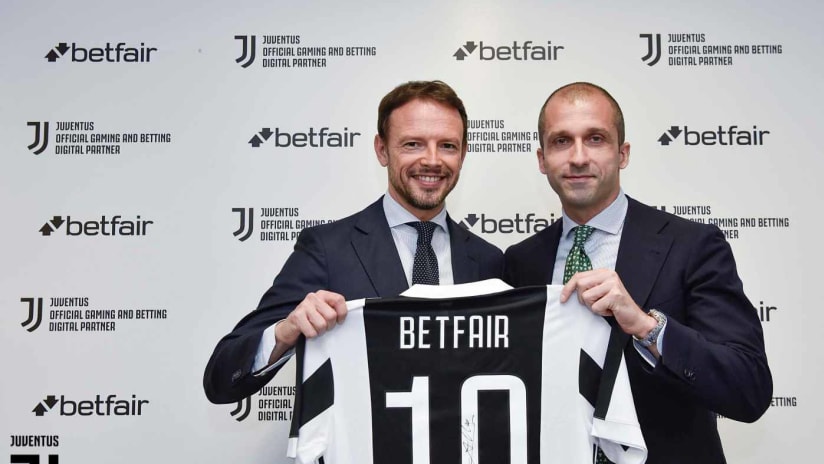 "This partnership with Betfair fits perfectly with the club's ambitions of global growth and confirms Juventus' appeal to industry-leading brands around the world," said Juventus Co-Chief Revenue Officer & Head of Global Partnerships and Corporate Revenues, Giorgio Ricci of the new deal.
Claudio Di Zanni, Betfair Italia Country Director added, "We are proud to be working alongside a club synonymous with success in Italy and Europe."