Juventus and adidas present the new Home Kit 22/23!
Juventus and adidas present the new Home Kit 22/23!
Juventus and adidas present the new Home Kit 22/23!
Since 2011, Juventus fans have been gathering to anticipate, witness, experience and celebrate all the tumultuous emotions watching the Bianconeri brings in a place that is more than a stadium - it is home.
The Allianz Stadium has been the inspiration for the new Home Kit 2022/23, created by Juventus and adidas Football, which will make its home debut on Monday evening when Juventus play host to Lazio. The kit will be first paraded by Juventus Women when the recently crowned five-time Italian champions visit Milan on Saturday.
In particular, the kit exploits the iconic colours of Juventus, black and white, by incorporating eye-catching and innovative graphics, which take their triangular shape from the same geometric figure that is an integral part of the architectural structure of the stadium.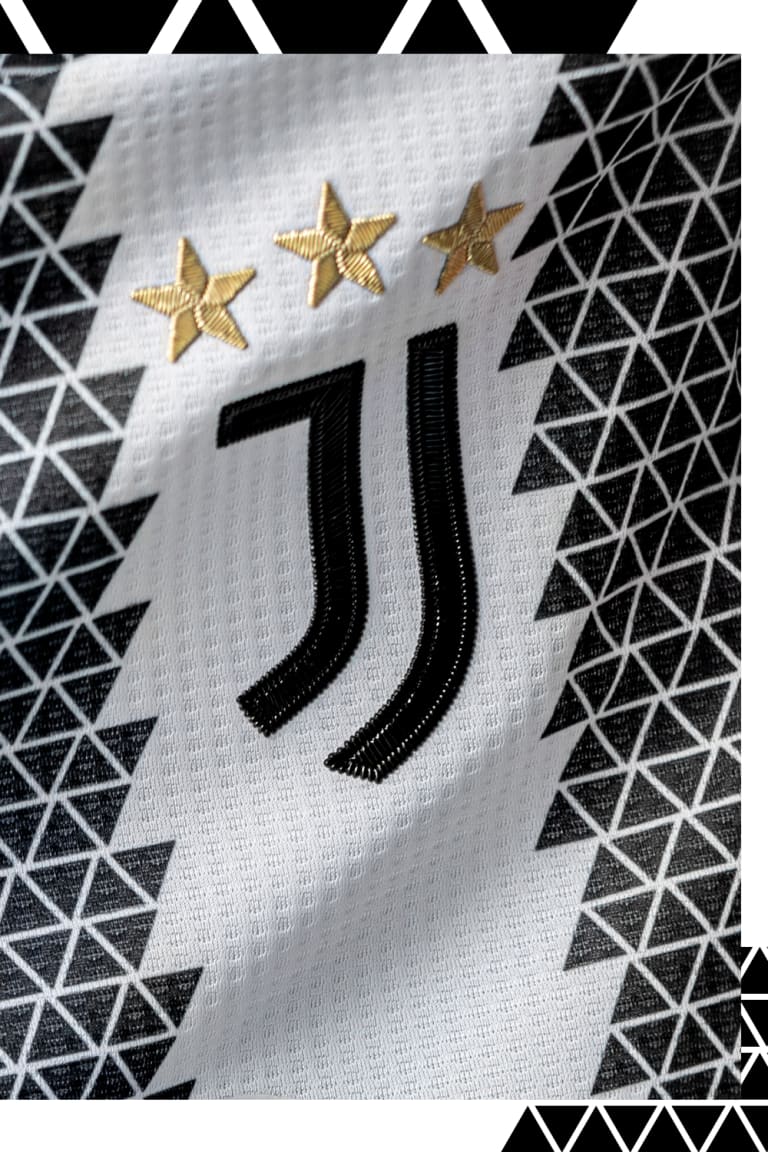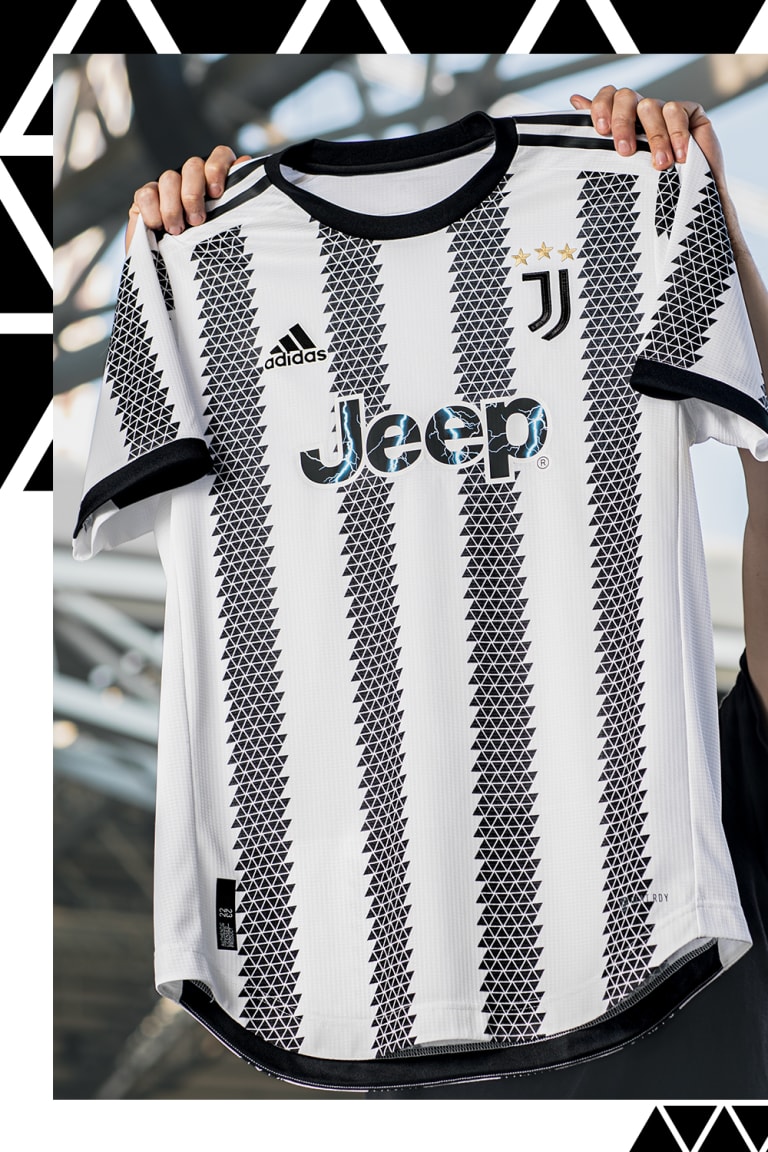 The new Home Kit is designed to bring you the magic of the Allianz Stadium, and with it the bond of being part of the Juve family every time you wear it.
The new jersey is made with 100% recycled materials and features the latest in adidas' temperature regulation innovation, HEAT.RDY – KEEP COOL, which is designed to keep players feeling cool, dry, and confident during play by optimizing sweat distribution and maximizing airflow.
The replica shirt offers similar benefits thanks to the inclusion of AEROREADY – KEEP DRY technology, keeping fans comfortable and ready as it manages the body's sweat for a dry feeling.
The design is completed with black inserts on the collar and sleeve cuffs.