Juventus' logo, J Icon, is on display at "L'Art du Sport"
Juventus' logo, J Icon, is on display at "L'Art du Sport"
Juventus' logo, J Icon, is on display at "L'Art du Sport"
The key to success is often given by the ability to take new paths and to make courageous choices. With this awareness, Juventus, in 2017, made an innovative turn, to grow in terms of presence, influence and business, through a plan focused on the brand.
To support the strategy, as well as interact with an audience not only made up of football and sports fans but to be wider and more global, a new identity was created: the core of which is the J Icon logo, a universal expression of the essence of Juventus: the J of the name, the stripes of the shirt and the Scudetto... Today, this identity is on display at "L'Art du Sport", an exhibition organised by the Center du Graphisme in Èchirolles, France, from 21 February to 17 May 2020.
"L'Art du Sport" offers 150 works that represent the excellence of visual communication dedicated to sport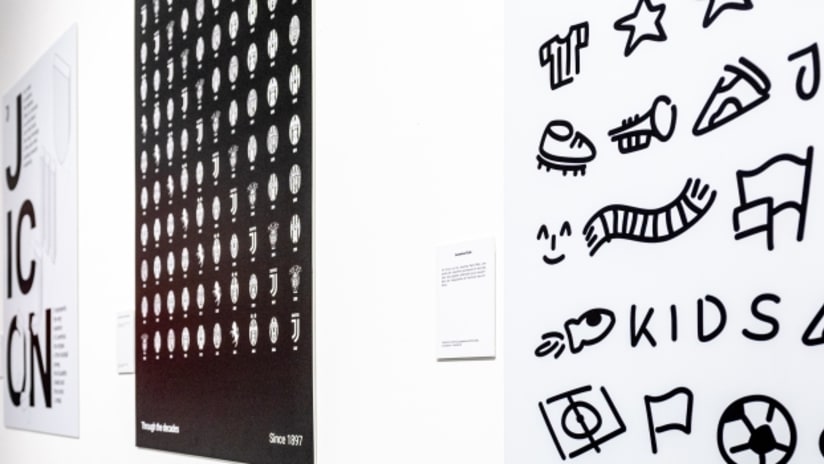 A walk-through posters and objects relating to publications, illustrations, photographs, works of art, visual identities, retraces some of the milestones of sports communication. From the works of Eduardo Arroyo, for the España '82 World Cup, to the work of Phil Galloway for the 2018 World Cup, to the posters signed by international artists at Roland Garros and the illustrations of the costumes designed by Philippe Guillotel for the Albertville Olympic Games.
In this context, Juventus' identity, created together with Interbrand, represents an example of how to build a global icon, capable of expressing itself strongly in any context, sports or entertainment, in the physical or digital sphere.