Juventus sign global partnership with Ganten Water
Juventus sign global partnership with Ganten Water
Juventus sign global partnership with Ganten Water
Juventus announces that China's leading mineral water firm, Ganten Water, will be the club's Official Water Partner for three seasons starting on 1 July 2017.
The agreement, signed today during a press conference held in Shenzen, confirms the Bianconeri's growing appeal to international companies investing in global markets that view the club as a reliable business partner with whom to develop their status in Europe and the rest of the world.
Giorgio Ricci, Co-Chief Revenue Officer and Head of Global Partnerships and Corporate Revenues at Juventus, said this during today's press conference:
"It is with great pleasure that we welcome Ganten Water into our group of Global Partners at Juventus. Today we have signed a contract with a leading company in the mineral water sector operating in a prime market such as China's and who see Juventus as a strategic partner for entering the markets in Europe and the rest of the world.
"This agreement is completely coherent with a strategy we've already embarked on at Juventus, which is witnessing the club's continued development on an international level."
"We share with Juventus the pursuit of excellence and drive towards innovation," declared Zhou Jing Liang, Chairman of Ganten Water.
"Juventus is a club that boasts many footballing records and benefits from the highest level of international exposure. This is why we are proud to announce this partnership today. We are certain that, from here, we can grow together both in China and the rest of the world."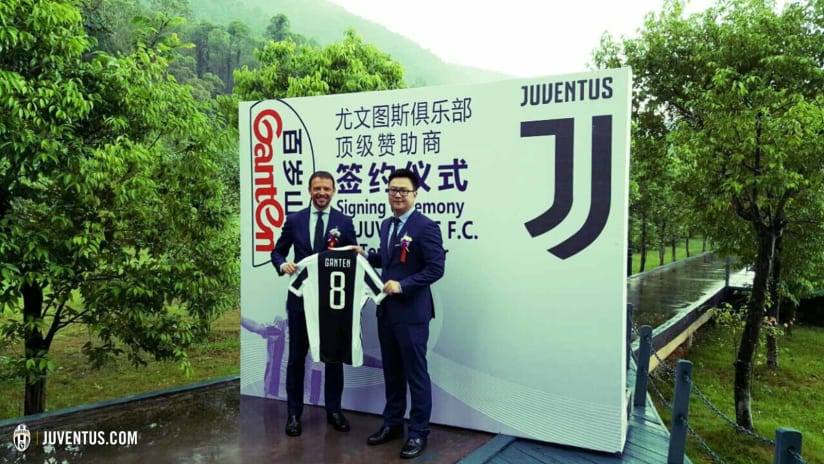 Furthermore, the Bianconeri are increasingly active on Chinese social media. Besides having a Chinese language version of the official website, Juventus.com/cn, the club is also building its fan base on the social platforms, Tencent and Sina Weibo.