Pogba: "Back to our best"
Pogba: "Back to our best"
Pogba: "Back to our best"
There are plenty of words with which to describe Paul Pogba and his recent virtuoso performances at the moment but it is the simplest and most obvious of them that is the most fitting ahead of this weekend: confident.
Having rediscovered his golden touch in the final third in recent weeks, the Frenchman was unsurprisingly in such a mood when sitting down with the Sky cameras this afternoon to discuss his team's chances on Saturday evening against Napoli and for the remainder of the campaign ahead.
Though Pogba and co. approached last September's encounter with the Azzurri at one of their lowest early-season ebbs, the opposite is the case five months on for the reigning champions: this time around, the Bianconeri expect a very different story.
Putting his strongest foot forward, the midfielder began, "We are back to our very best and have absolutely no intention of slowing up.
"After a tough start, we sat down together as a team and agreed that it was time to turn things round. As you can see now, we've succeeded in doing just that and we've returned to top form.
"We'll play to win against Napoli, as always. The only thing that truly matters is finishing top of the pile. We're still off the pace at the moment and that's not something we're used to. What we have to do now is keep our heads, stay focused and not lose sight of what we want to achieve."
While naturally attracting attention and public acclaim for his individual talents, selected in both the UEFA and FIFA XIs of the year at the turn of 2016, the fundamentals of Paul's game remain unchanged: sacrificing himself for the team and contributing wherever possible.
"Even if I have a poor game myself, I can go home happy if we've performed well as a group and I have left nothing out on the pitch," he continued.
"I have the trust of my team-mates and I feel like a leader out on the field. That said, that feeling of personal responsibility will never override my desire to give everything for the team."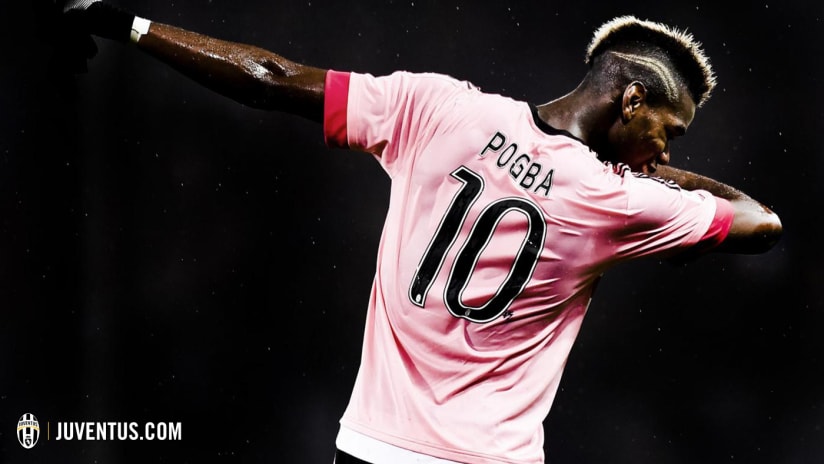 For Pogba, that same humility has allowed him to translate his stellar potential as an 18-year old into three-and-a-half seasons of eye-catching consistency at the heart of the Juventus midfield and continue to go from strength to strength.
"I've grown enormously as a player since coming to Juventus, playing so often in so many important games has given me fantastic experience. Like I say, my only focus is improving and working hard for the team. If I had to choose an area to improve on though it would probably be my heading!"
That said, there is one aspect of his game that won't need the slightest fine-tuning with the visit of Napoli just two days away…
"I have a greater attachment to my first goal against Napoli in 2012. The ball was falling nicely after a deflection, I called for it, connected perfectly with my left foot and watched it fly into the corner. I couldn't tell you if that was the strike that got the "Pogboom" trend started, that's a question for the fans."
Speaking of trends, there was inevitably time for a final question on the story and idea behind the 22-year old's latest off-field, hair-based artistic creation.
"It is a nod to one of my favourite cartoons from when I was younger. I suppose it's my way of showing the kids out there that we were all little once and we all grow up in similar ways."
The mastering of a more recognised and traditional ball however will be all that counts this Saturday night.