Sarri and Bonucci preview Super Cup Final
Sarri and Bonucci preview Super Cup Final
Sarri and Bonucci preview Super Cup Final
Mister Sarri and Leonardo Bonucci addressed the media, where they covered an array of topics regarding Lazio, tomorrow's Super Cup final, the objectives and the type of game it will be.
Here is what they had to say:
MAURIZIO SARRI: "I feel the right things about tomorrow"
Lately, I have been enjoying our games and training a lot. I have good feelings, we have flaws, but we can work on it. We have continuity in the results and in the last games we've shown good things in the first half. Mistakes are part of the path. Today I will see how the players are, yesterday there were a few tired after Sampdoria. I feel the right things about tomorrow's game going into a final, as it should be. Chiellini comes from an injury that will take time to recover, he won't be back until February. Only he and Sami Khedira are not available, Szczesny is available, while the others have returned and are improving. We have moved our defensive line higher, but strangely we concede goals when are deep: it's something with which we are working on. Lazio are strong, both physically and technically. It's amazing that they didn't get into the Champions League last year. Tomorrow, in a one-off game they can be even more dangerous.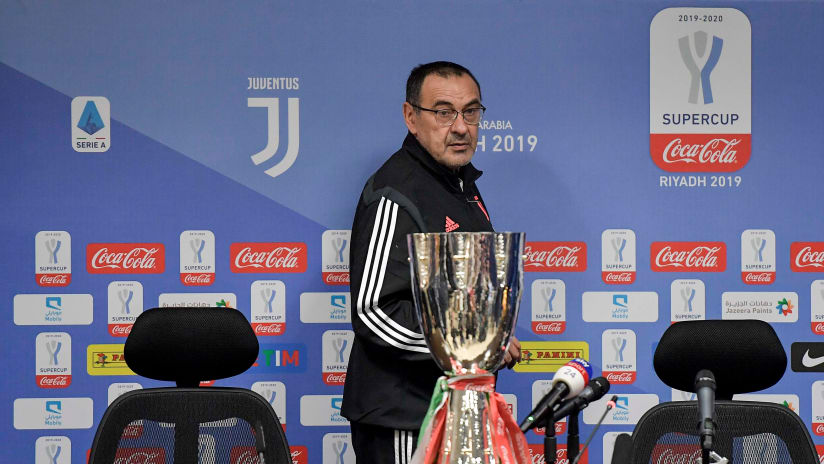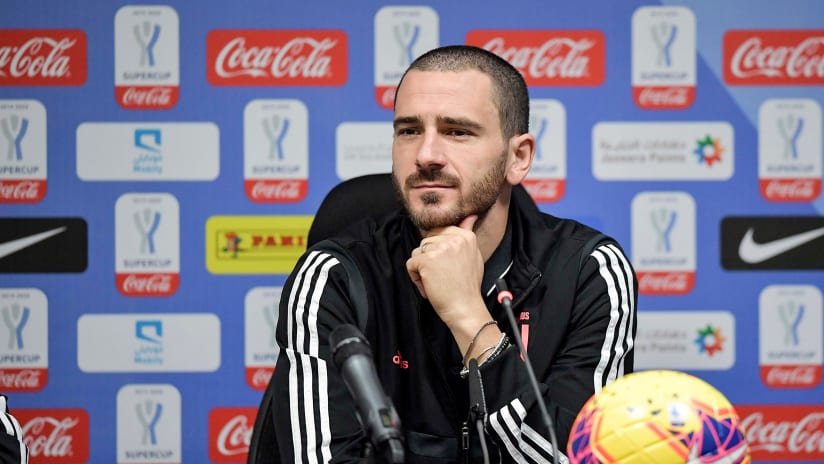 BONUCCI: "We will need a perfect Juve"
"The game against Lazio a few weeks ago taught us that in certain competitions the details make a difference: every game is a story unto itself, we know we face a very good team, but we are also fine. We know Immobile: he is in a positive moment, he works hard for the team and scores, he attacks the depth. We will still have to be careful of everyone, they are a strong group and they have a good coach. We will need a perfect Juve. I'm happy to wear the armband, but there's Chiellini that he's been following the team and he's with us. After the game with Lazio we realized that we had to regain the enthusiasm, and we did. We're going to have a big game. We know Ciro Immobile well. He's in good form, he works hard for the team and scores goals. However, we have to be aware of everyone, they are a strong group and have a good coach. The game will need a perfect Juve. We have watched Lazio: Inzaghi has given a very precise idea of the game. We will have to move well as a unit, to absorb their insertions, and confirm our growth. We are not at our best, but at a good point. There is a lot of enthusiasm, Giovinco who plays here has confirmed it to me. We hope to give our fans a joy tomorrow. We have conceded a lot of goals and that frustrates us; but it also makes us grow and improve."