A Perfect Day | Juventus-Nantes | 3 April 1996
A Perfect Day | Juventus-Nantes | 3 April 1996
A Perfect Day | Juventus-Nantes | 3 April 1996
Juventus and Nantes have met just once in Turin. The showdown dates back to 3 April 1996, when progress in Europe's premier competitiom was at stake.
Gianluca Vialli led out the team determined to reach the most important date in the European football calender - the Champions League final, to be played in Rome.
The first leg of the semi-final, against Nantes, took place at the Delle Alpi.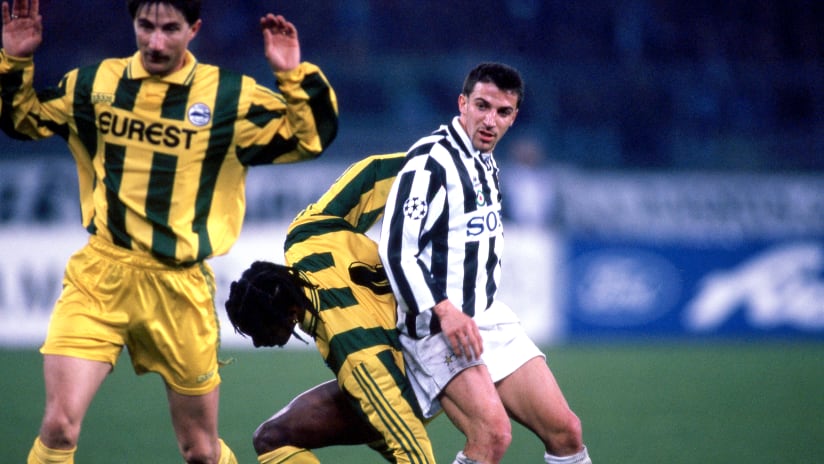 PRE-MATCH FAVOURITES
Juve arrived at the appointment in top form. After producing trademark goals in the group stage, Alessandro Del Piero also struck against Real Madrid in the quarter-finals.
Nantes coach, Jean Claude Suaudeau, did not hide the Bianconeri's superiority in the pre-match press conference, "They are favourites but we are more motivated. The one thing I would like to take away from Juve is their consistency but they can count on fifteen quality players, Nantes on six. If you have only six players out of the norm, you can't be as relaxed as Lippi probably is."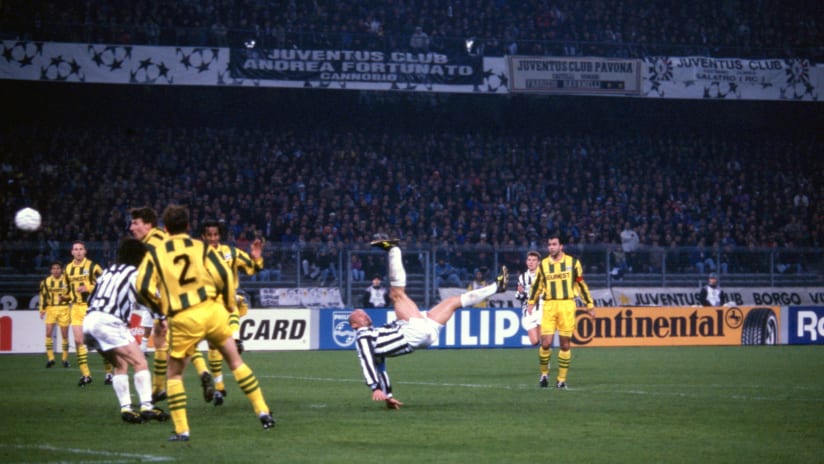 THE VIALLI FACTOR
The first half confirmed Juve's suspicions - the match was much more difficult than the Nantes coach had predicted. The opening 45 minutes were edgy, full-blooded tackles from both sides set the tone.
At the start of the second half, though, a deflection by Vialli from a corner put the Bianconeri in the lead. The Vialli factor had come to the fore again. At the end of the match the striker would define his goal as "opportunist".
What was significant throughout the evening was the support form the stands. The Juve public cheered him on from the first to the last minute with particular passion in the knowledge that it was to be his last Champions League match for the Bianconeri in Turin.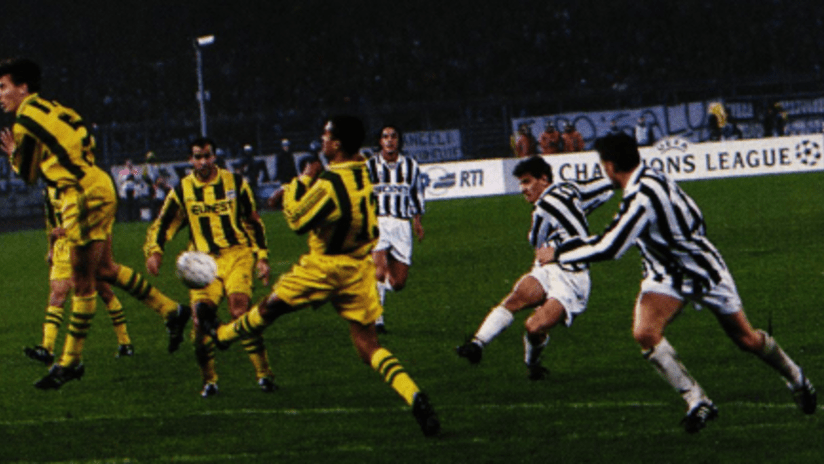 JUGOVIC DOUBLES UP
To go to France to play the return match with a sense of confidence, a second goal was needed. Vladimir Jugovic stepped up to the mark with an unstoppable drive from just outside the area.
The midfielder was typically generous when describing his effort, "I went for it and it worked out well. A big well done to Paulo Sousa who created the chance for me - he left me the ball when he saw that I was arriving behind him and he knew that the shot was on for me."