A Perfect Day | Nantes-Juventus | 17 April 1996
A Perfect Day | Nantes-Juventus | 17 April 1996
A Perfect Day | Nantes-Juventus | 17 April 1996
Nantes have hosted Juventus just once. And it is not an exaggeration to say that it was the defeat Juventus fans accepted most warmly.
Thanks to the 2-0 first-leg advantage from Turin, the 3-2 scoreline in France allowed the Bianconeri to book their place in Rome's Olympic Stadium for the 1995-96 Champions League final.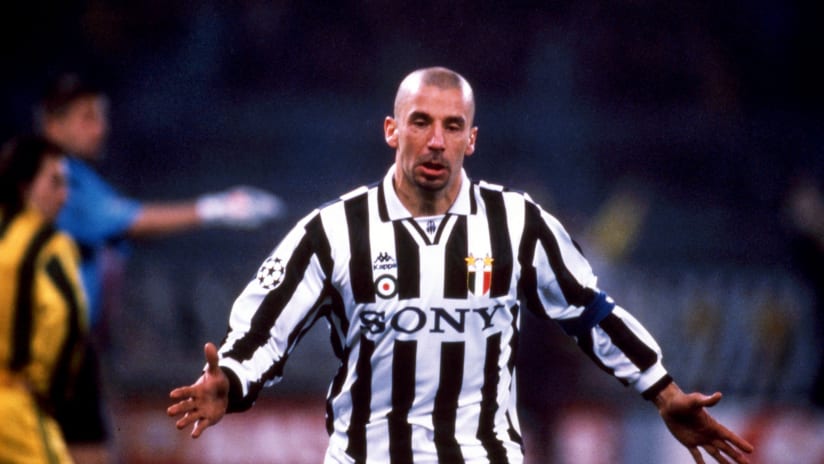 CAPTAIN, OUR CAPTAIN
A goal in the first leg, a goal in the return, too. Gianluca Vialli led the way in interpreting how a semi-final should be played.
The goal in Nantes came from a flick of his right foot, which left goalkeeper Casagrande beaten after just 17 minutes - and considering the away goals rule, as good as booked Juve's place in the next round.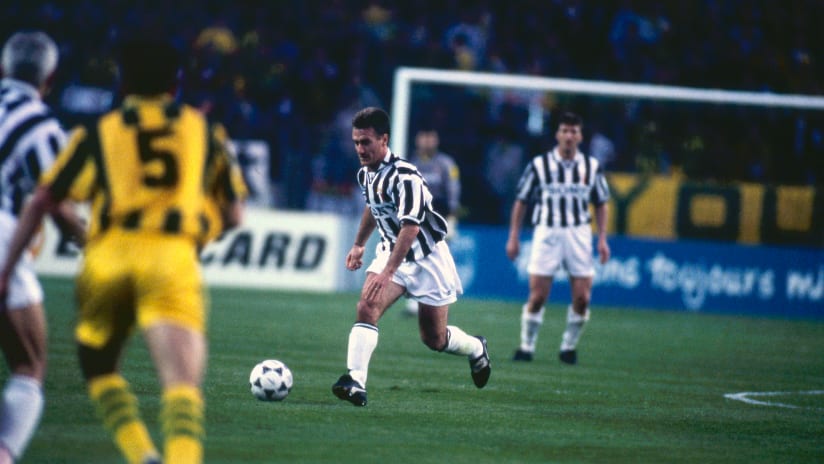 DRIVEN BY PRIDE
Although their progess in the tournament was severely compromised, the French team displayed a valiant sense of pride. After Vialli's strike, the first half ended with Eddy Capron's equaliser one minute before the break.
However, the hosts still needed score three more without reply to make it to the final.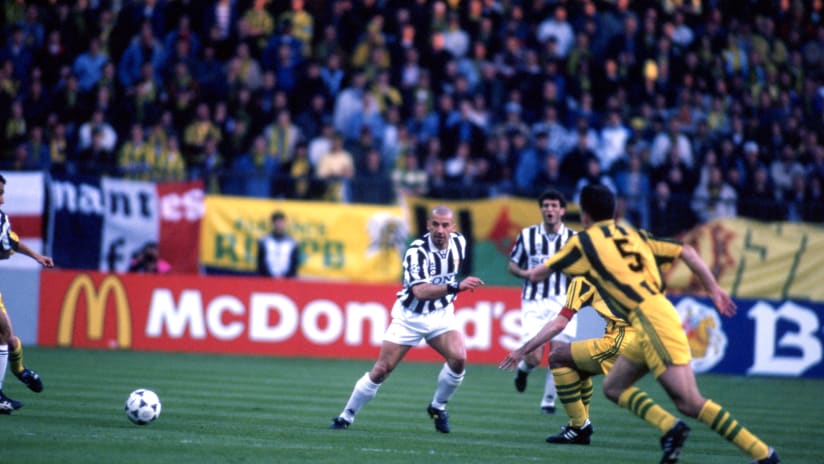 TOUCH OF CLASS
Any tension in the Juve ranks disappeared definitively when in the second half, Vialli invented the decisive play with a touch of pure class. Gianluca back-heeled the ball with his right foot while inidicating the way for Paulo Sousa with his left.
The midfielder undaunted in front of the goalkeeper slid the ball into the net.
Nantes rallied again to eventually win 3-2 on the night with goals from Japhet N'Doram and Franck Renou, but the home coach Jean Claude Suaudeau was forced to admit at the end of the match that "Juve always had control of the game."