ALLEGRI & CUADRADO: "An important match against one of Europe's best"
ALLEGRI & CUADRADO: "An important match against one of Europe's best"
ALLEGRI & CUADRADO: "An important match against one of Europe's best"
Massimiliano Allegri and Juan Cuadrado adressed the press ahead of the Champions League match against Paris Saint-Germain tomorrow Wednesday 2 November.
The coach and experienced defender reiterated that the objective is to secure passage to the Europa League in the 21:00 CET kick-off.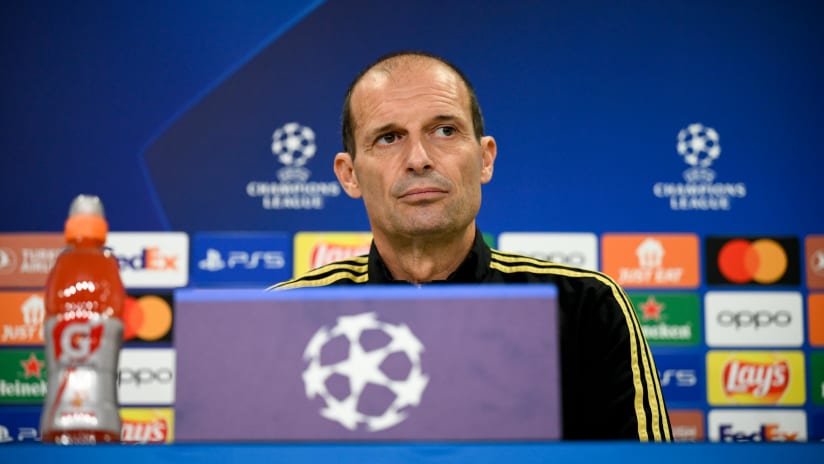 "Against PSG, we will have to play an intelligent, technically valid match against one of the strongest teams in Europe. I am angry that we won't be competing with the best in Europe from March onwards. Now our aim is to make it to the Europa League."
"McKennie is out due to severe bruising and it is not clear whether it is caused by a blow or a strain. Locatelli, Rabiot, Fagioli and Miretti are all available in midfield.
Rabiot went from scoring two goals to an intelligent match against Lecce. His performances are improving, which is good for Juventus and for the French national team.
"At Juventus there are about fifteen players born from 2000 onwards. It is normal that we cannot think and believe that a lad who has no experience in international and national matches can solve all the problem for Juventus - a jersey that weighs more heavily than others. They have to be allowed to work peacefully and quietly. If they play for Juventus, it is because they have quality,
"The fact that they are in the first team is testimony to their value. We must all be good, me as a coach and the club as it is doing, to keep them balanced. At Juventus, many play their first game, the second game, their first month and the first year. To play for many years at Juventus, though, you must have a mental strength that is different from all the other players. The experienced players' know-how is added to by the energy of these youngsters.
"Juventus was born to win, so we must arrive in the Europa League and then make up ground in the league."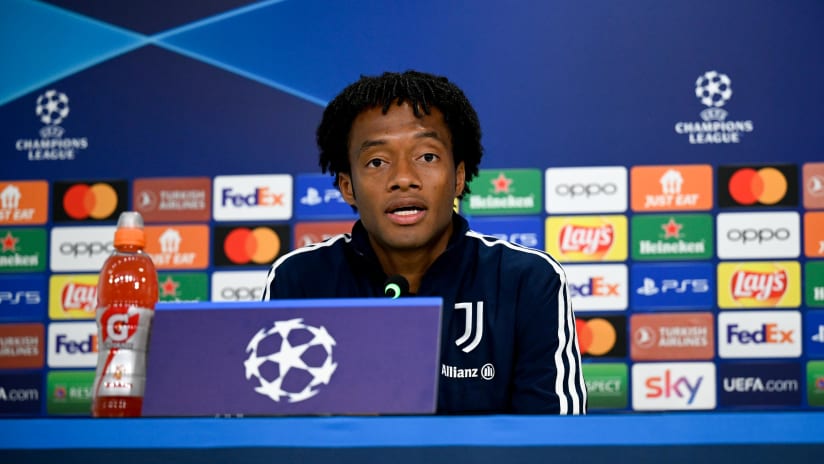 JUAN CUADRADO
"We are an important team, we have to take the field with desire and determination, driven by our anger at not having reached our goal. This is an important match for us, we are playing for qualification in the Europa League.
"We have had some good games, while in others we have been lacking that something. We have to see where to improve, have that hunger and determination that we have always had. Sometimes you give 100% but things don't work out. We will continue to give our best in every match and little by little the Juventus spirit will re-emerge, which is to fight and fight until the end.
"The young players are doing the best for the team. They are helping us, for example, in the last game their contribution was huge. I hope they can keep their feet on the ground, keep up the work and that they can do the best for the team.
"We know that the players sidelined are important to us, we know their quality. We hope to have them with us as soon as possible because all together we can take Juventus where they have always been."