Buffon sets record 648th Serie A appearance!
Buffon sets record 648th Serie A appearance!
Buffon sets record 648th Serie A appearance!
It's another historic milestone for Gianluigi Buffon. Today, his outing tonight means that he will take to the field for a record 648 appearances in Serie A. It is a crazy record that commenced almost 25 years ago and one that has resulted in a quarter of a century of triumphs, records, talent, a desire to excel and, of course, silverware.
This is how Gianluigi became SuperGigi.
From today, Gianluigi Buffon is the only player to have featured in 648 Serie A appearances.
Buffon embodies the spirit of Juve, he is a World Cup champion, he is an iconic goalkeeper and, of course, he is the holder of many records. He is unique in every way, and even more so, as of today. Literally, there is no like him. Buffon is SUPERGIGI!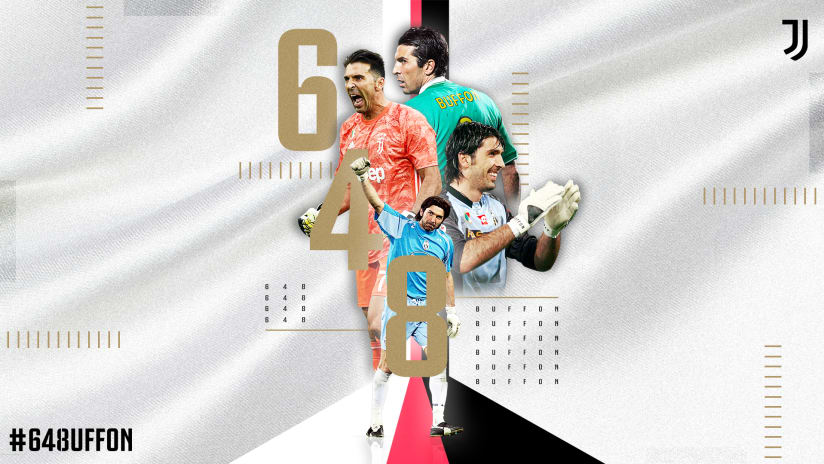 IT ALL BEGAN IN 1995
On November 19, 1995 the legend was born. It was that afternoon in Parma, at the age of just 17, which saw him take to the field for the very first time in Serie A and earn his name in the history books. 
At the time, Juventus had "only" 23 league titles to their name. It was a different world without social media, and so, chatter about the phenomenon, Buffon, was spread by word of mouth.
And yet, despite the lack of technology, the young boy from Carrara became a topic of discussion in every Italian home. Within a few hours, the name of Parma's Primavera goalkeeper became famous, and it was he who helped Parma go undefeated against a strong Milan side coached by Fabio Capello. It was a Rossonero side that also had two Golden Ball winners on the field: Roberto Baggio and George Weah.
From that moment, the story of the one who established himself as the strongest goalkeeper in the world and, without doubt, as one of the strongest players of all time, took off.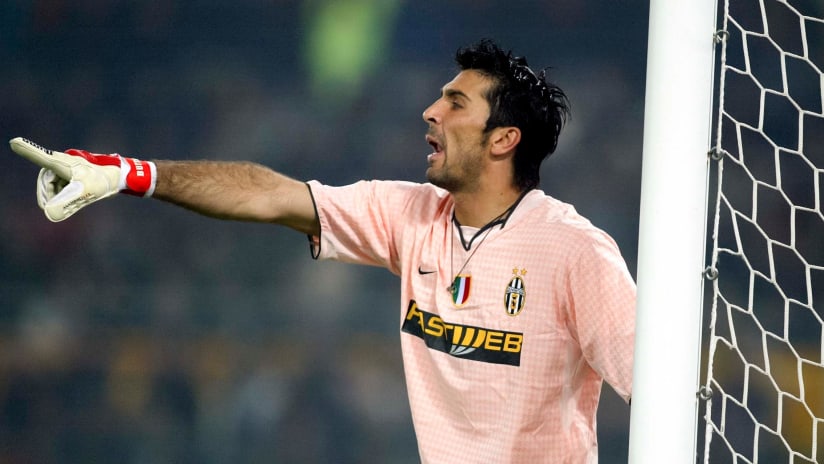 BIANCONERO SINCE 2001
Six seasons passed by and Gianluigi, or better known simply as "Gigi", is much admired by everyone. He had a sense of confidence that is granted only to the greatest. In the summer of 2001, Gigi switched the yellow and blue of Parma to that of the black and white of Juventus. And when the Old Lady came calling for him, he didn't disappoint. In his debut season, he helped the Bianconeri claim the league title as he went on to lift what would be his first in a long line of Scudetto trophies.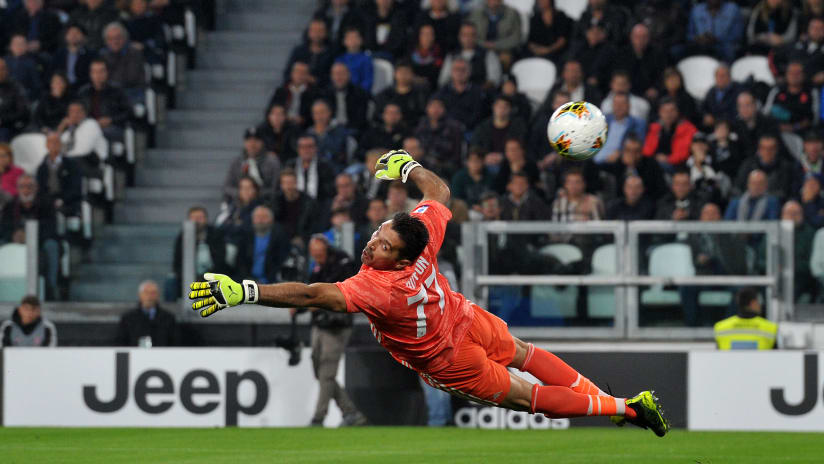 Buffon 648 | Gigi's greatest saves
HIS TROPHY CABINET
He has a trophy cabinet like no other in Italy. With Juve he took home: 11 Scudetti, four Italian Cups, and six Italian Super Cups. To which, of course, the 2006 FIFA World Cup, a UEFA Cup and an Italian Cup (the latter two with Parma) were also added to his sparkling resume. Later on in his career, he also found a way to win Ligue 1 title and the French Super Cup with Paris Saint-Germain.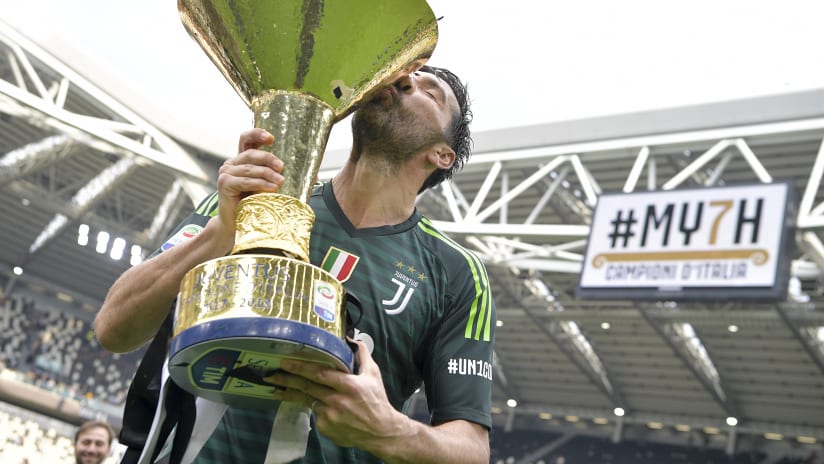 RECORD GIGI
In the meantime, he broke records like skittles. He set an unbeaten run of 974 minutes without conceding a goal and established himself as the player with the most Serie A appearances (480) in the Juventus jersey. But, above all, he has reached one of his last remaining goals: to be the player with the most appearances in the top-flight of all-time. Only he boasts 648 appearances to his name. Only SuperGigi stands out above the rest. 
There's no doubting that Buffon is an immense talent to which this wonderful sport can be grateful for, because he has shown the beautiful side of football in every occasion, with dedication, application, humility and an innate sense of responsibility, which has always seen him put the team's interest before those of his own. And just like that, Gianluigi Buffon, became the greatest of all time. 
And now the number says it too: 648.