One Touch Away from You
One Touch Away from You
One Touch Away from You
Today, June 24 2020, is another historic date for our present and our future. Because not only does Juventus.com changes its skin today, it changes the way of communicating for and with the Juventus fans, but also with brand lovers from all over the world. The launch of the new Juventus.com website and the new Juventus App marks a renewal of the Club's digital strategy and the first big step in developing an experience in which fans will be at the centre of a new integrated and complete ecosystem.
Juventus.com and the Juventus App has therefore, become a digital ecosystem, which amplifies its offer with latest generation content, to make the experience of fans and users of all continents more and more engaging: Juventus will continue to speak and communicate not only in Italian, but also in English, Spanish, Portuguese, Arabic, Chinese, Japanese and Indonesian.
The goal is to offer supporters a unique and coherent experience on the website, App, Online Store (completely redesigned) and Juventus TV - the club's OTT platform - which is now integrated as a new video section.
Fans will also have the opportunity to access a new and personalised profile page ("My Juve"), where they can have everything that makes their experience with the club unique; from services, to products, and personalised content.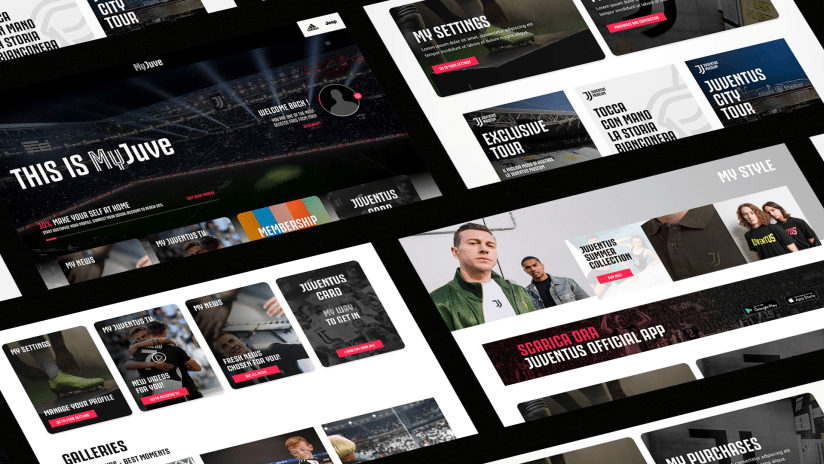 Another important phase of this process will be the new membership and ticketing platforms, which is scheduled to launch on 1 July.
For Juventus, the digital world is the main vehicle for spreading an exponentially growing brand, which turns its gaze precisely to this world, to continue its journey into the future. This concept is summed up into two words that inspired the innovation that you see before your eyes for the first time today: Digital First.
The Site and App are characterised by a new bold and disruptive design, and optimised for the experience of mobile use, which puts fans at the centre. Everything has been reworked, designed with dynamic content in the foreground, such as videos and animations, in a surprising asymmetrical layout.
The digital ecosystem means a virtual but highly real place, where all types of users who want to get closer to Juventus, its history, its football, its brand and its philosophy: Live Ahead.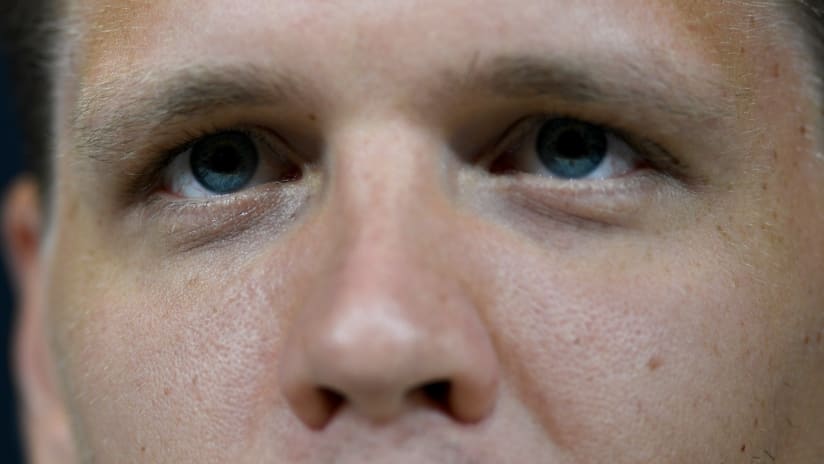 Even Szczesny (watch his interview here) is impressed with our new Digital Ecosystem, because it is: innovative, informative, social and fun.
You can find everything, within a single touch, in the new Juventus.com website: from content, to official merchandising, from the possibility of planning a visit to the Juventus Museum and stadium tours, or to buy match tickets, as well as, in the "Bianconeri" section, where all the initiatives for fans are present, such as Membership or Official Fan Club registration. And much, much more.
All accessible with only one type of profile.
We mention all of this, without forgetting, of course, the constant connection to the Club's social channels, which in recent years have projected the Juventus brand to the top not only in Italy (where we became the first brand on Instagram), but also in the world (at the moment, also on Instagram, we are third highest sports brands on the planet).
All this, at any given time, will always only be one touch away from you. One touch away from you.
"Since the beginning of the journey that led us to imagine, create and launch our new digital ecosystem, we strongly wanted to pursue two objectives fundamental to our vision. The first, to put the fan at the centre of the project, who now, thanks to a quick and effortless registration process, will have easy and personalised access to all touch-points on the platform. As such, they will be able to enjoy all of the available content: videos will play a crucial role with our products and services available at any place and at any time. In addition to this, another important purpose is to continue expanding our global audience, to further enhance the brand and offer our partners additional opportunities for visibility."
Giorgio Ricci, Chief Revenue Officer of Juventus, adds:
"Therefore, a new and exciting path begins today: one which further enhances our leadership in the digital arena, and that we are proud to be able to realise through the collaboration of two forerunners in their respective fields. The combined efforts and the passion with which every single step has been addressed, allows us to launch not only a new website and a new app, but above all, a different, more direct and engaging way of reaching our fans."
Welcome to our digital ecosystem. Welcome to the future.