We wanted to put the fan at the center of a digital ecosystem, which could offer, with the simplicity of a touch on your smartphone, tablet or smartwatch, an innovative, immersive and engaging experience within our world and our contents.
We did it: the new, splendid Juventus Official App is now available on all Stores.
Designed to guarantee an optimal User Experience and at the same time simple to use, the new Juventus Official App was born, with the desire to make the experience even more complete. And, from today, it is in fact available not only on smartphone tablets but also on smartwatches.
THE DESIGN
The new Juventus App is based on an innovative, minimal, clear, intuitive, and simple-to-use design, which offers the user maximum freedom of movement.
Thanks to the Gesture Based navigation - based on the simplicity of touch gestures on the screen, such as swiping right to navigate between the sections or swipe down to move further into the contents of a single section - the user is guaranteed complete freedom of movement and full control over one's path, while maintaining a streamlined, minimalist, and aesthetically pleasing design.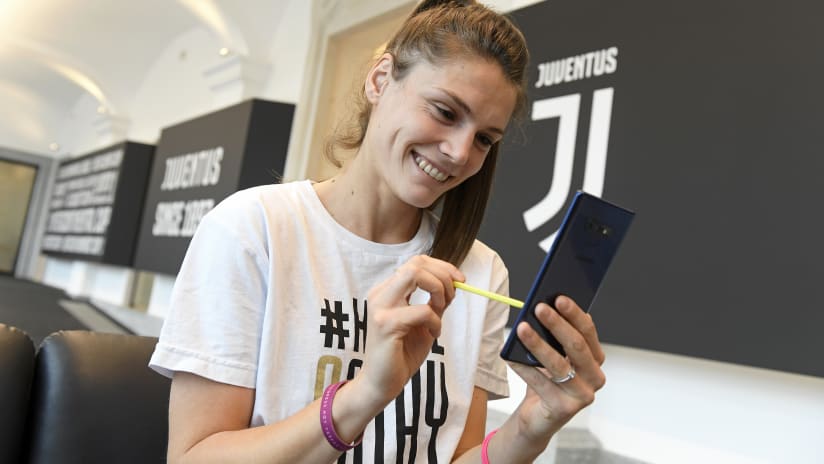 THE SECTIONS
In addition to a renewed Home & News page which, in a dynamic and visually intuitive way, allows you to stay updated on all the news and contents of the Club, the structure of the new App has a variety of sections to completely immerse yourself in the Juventus world. All with maximum customisation according to the preferences of each individual user.
The new Match Room will allow you to be at the stadium even without having to physically be there: statistics in real time, opponent data, information about the match in every detail (even the weather forecast), along with the possibility (in just a few short days) of listening to the live match audio commentary also available in English. All this is based on a gamification logic, which makes the live experience even more engaging.
In addition to the App, as in the website and throughout the Juventus digital ecosystem, there is the new Juventus TV section: free and Pro content, according to the new subscription passes, with the possibility of creating your own playlist and watching highlights, full videos of the matches and special content.
To enrich the range of contents within the App, there are the pages relating to the teams, which provide an additional window of study, the "special" pages with ad hoc editorial content, in addition, the possibility of accessing exclusive promotions, tickets, Juventus e-commerce, and content dedicated to our Members.
THE DIGITAL ECOSYSTEM
The new Juventus Official App represents the most innovative, intuitive and immersive access point within the Juventus digital ecosystem, with which every fan can, from their smartphone, be at the centre of the Juventus experience. Available on Google Play Store and App Store.